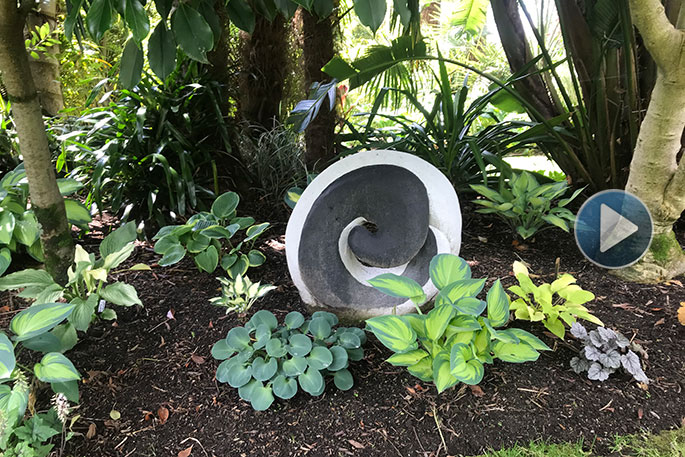 Click the image above to watch the video
SunLive weather is brought to you today by the Bay of Plenty Garden and Art Festival which begins tomorrow on November 15. Today's mystery garden is located in Te Puke and features a weta house.
In today's weather forecast we are expecting a few light morning showers, then fine breaks increasing. Also northeast breezes.
It's a one-clothing layer day today with a high of 20 and an overnight low of 13 degrees. Humidity is 92 per cent.
High tide is at 12.30pm and low tide at 6.40pm (Tay Street). There's a sea swell of 0.7m and sea temperature is 17 degrees. Sunset tonight is at 7.59pm.
If you're going fishing the next best fish bite time is tomorrow between 6 and 8am.
On this day in NZ history in 1973 the DPB legislation was enacted. The passage of the Social Security Amendment Act introduced the Domestic Purposes Benefit (DPB) to New Zealand's social welfare system.
In world history on this day in 1812 as Napoleon Bonaparte's army retreated from Moscow, temperatures dropped to 20 degrees below zero.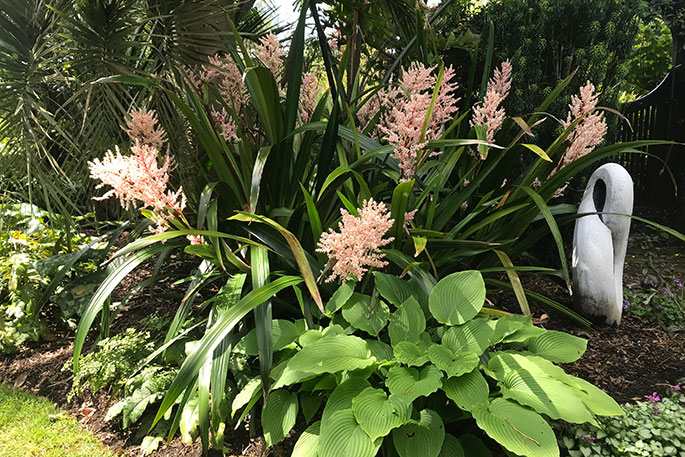 In 1851 Herman Melville's novel Moby Dick was published in New York.
In 1908 Albert Einstein presented his quantum theory of light. In 1910 Lieutenant Eugene Ely, U.S. Navy, became the first man to take off in an airplane from the deck of a ship. He flew from the ship Birmingham at Hampton Roads to Norfolk.
In 1922 the British Broadcasting Company (BBC) began the first daily radio broadcasts from Marconi House.
In 1951 the United States and Yugoslavia signed a military aid pact. In 1961 President John Kennedy increased the number of American advisors in Vietnam from 1,000 to 16,000. In 1963 Iceland got a new island when a volcano pushed its way up out of the sea five miles off the southern coast.
In 1968 Yale University announced its plan to go co-ed. In 1969 the United States launched Apollo 12, the second mission to the Moon, from Cape Kennedy.
In 1982 Lech Walesa, leader of Poland's outlawed Solidarity movement, was released by communist authorities after 11 months confinement; he would go on to win the Nobel Peace Prize in 1983 and be elected Poland's president in 1990.
In 1984 the Space Shuttle Discovery's crew rescued a second satellite. In 2008 the first G-20 economic summit convened, in Washington, DC.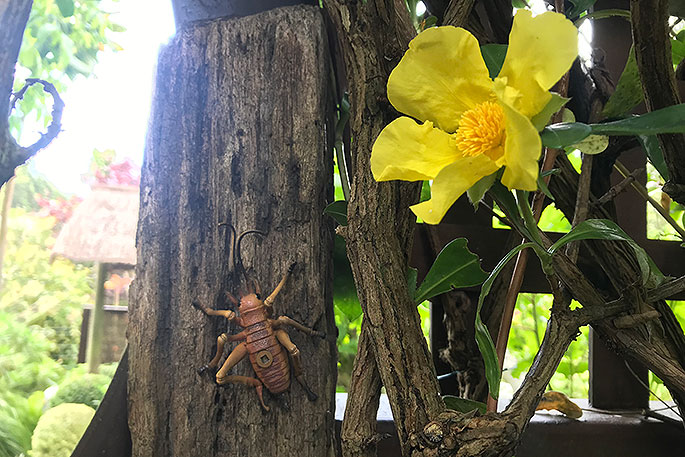 Today is the birthday of Charles, Prince of Wales, heir to the throne of England. Born in 1948, he once said "I am one of those people who searches. I'm interested in pursuing the path, if I can find it, through the thickets."
To get involved in activities around the Bay of Plenty, please check out our What's on page.
SunLive weather is brought to you today by the Bay of Plenty Garden and Art Festival, and features one of the 70 beautiful gardens on the Garden and Art Trail.
Festival trail opening times: 9.30am– 5pm Thursday November 15 to Saturday November 17; 9.30am - 3pm Sunday November 18.
Bloom in the Bay (Tauranga Historic Village) opening times: 9am - 9.30pm Thursday November 15 to Sunday November 18.
To find out more go to the Garden and Art Festival website.
Have a great day!