With the potential for it to be "unofficially" the longest game of darts ever, some of the Tauranga Classic Builders team are going to at least give it a crack.

Errol Hotham and Bryce Hickey came up with the idea when pondering how they could do something that would give back to the community, specifically Tauranga Women's Refuge.

"We wanted to challenge ourselves and do something different as a fundraiser, something that would stand out from the crowd and put a spotlight on Women's Refuge. We both enjoy a game of darts and so we started with that and the idea evolved into this", said Errol Hotham.

A typical game of darts ends when someone reaches 301 points. But this game will finish when the scoreboard hits 300,001, and the players won't stop playing until one team hits that score.

"It's hard to predict exactly how long the game is going to take, but if we start at midday on Friday we think we'll finish around midday Sunday. We will be playing against each other with a partner (Classic team mates David Taylor and Simon Robinson) so we will have little breaks for toilet stops and power naps.

"We know this is going to be both physically and mentally challenging, but that's nothing on what some women and their families have to deal with and we will have that point of mind when our eyes blur and our legs are aching", said Errol.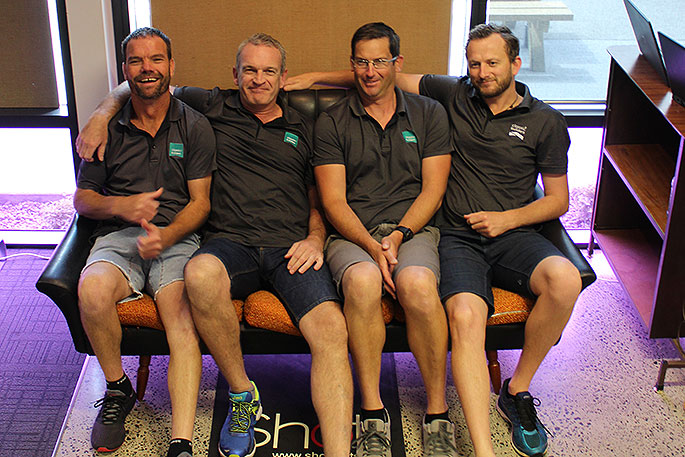 Classic Builders approached Shot Darts, based in Katikati, with the fundraising idea and they wasted no time in jumping on board and supporting the cause with all the dart equipment needed to make this event happen.

"Our intention was to reach out to our colleagues, friends and family, local building suppliers and tradies and raise a couple of thousand dollars. But we have already raised over $6,000 so we are absolutely wrapped!

"The pressure is now on to follow through and make this fundraiser a great success for everyone who is supporting us, for Shot Darts, and for Women's Refuge. If this goes well, we would hope to do it again next year", said Bryce.

"We hope to inspire others - if we can get something like this off the ground and make a difference, imagine what the rest of our community could do!"

For more event information, visit https://givealittle.co.nz/cause/300001-darts-fundraiser-in-supportof-womans