Four people have sustained moderate to minor injuries following a two car crash on State Highway 29.
A SunLive photographer at the scene says the crash happened outside Gull Tauriko and involved a ute and a small hatchback.
A police media spokesperson confirmed the crash took place around midday.
"Police were advised of a two-vehicle crash on State Highway 29.
"It appears there were four people in the vehicles who sustained moderate to minor injuries.
"One vehicle was partially blocking the road and traffic control measures were put in place."
The crash is one of four to have taken place throughout the wider Bay of Plenty within the past 12 hours.
Emergency services have also been at the scene of a three car crash in Papamoa, a three car crash on State Highway 30 near Manawahe and two others in the Rotorua area. It is understood no one has been seriously injured in any of these crashes.
An incident on State Highway 2 near Bethlehem also caused a back log of traffic earlier this morning.
Further west, emergency services have also been at the scene of a serious crash south of Hamilton where two people were critically injured.
Today's crashes follow on from an afternoon of incidents throughout Tauranga on Tuesday.
Emergency services were kept busy with multiple crashes in the Tauranga and Western Bay of Plenty areas.
The crashes followed a dumping of rain and included a seven-car crash on the Maungatapu Bridge, a two car crash near Seymour Place, a rolled car on Maleme Street and a flipped car on State Highway 33.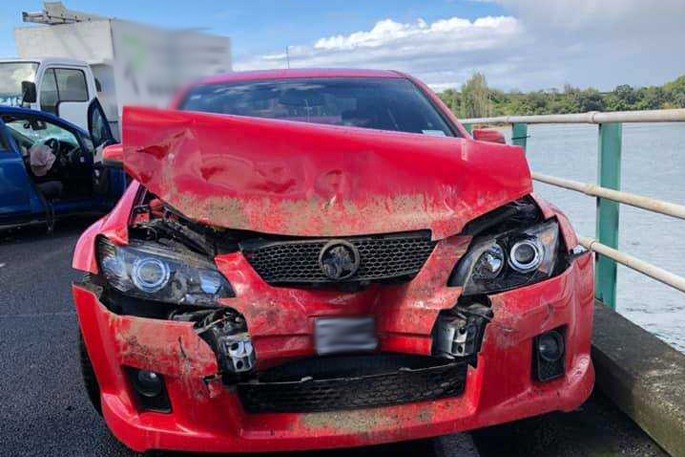 One of the seven cars involved in a crash on Maungatapu Bridge. Supplied image.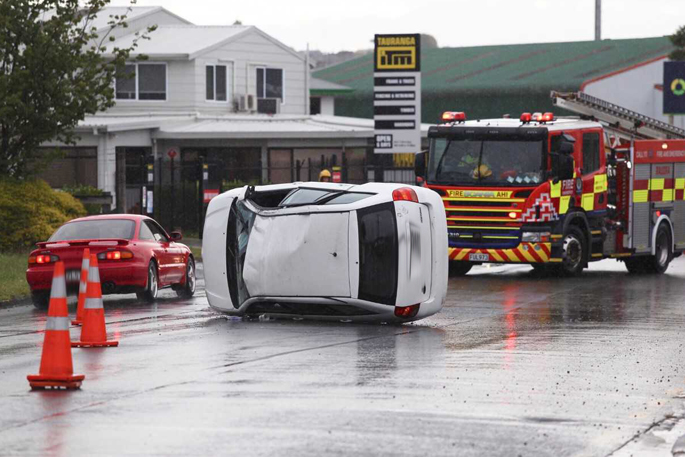 A car rolled on Maleme Street. Photo: Cameron Avery.