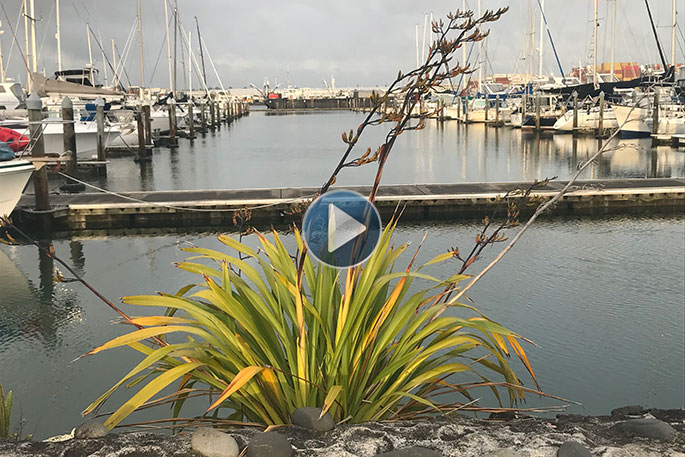 Click the image above to watch the video
In today's weather forecast we are expecting showers, possibly thundery with hail, less frequent from the afternoon, then easing at night. Also a northeast breeze turning northwest about midday.
It's a one-clothing layer day today with a high of 21 and an overnight low of 16 degrees. Humidity is 96 per cent.
There are three cruise ships berthed at the Port of Tauranga today - Ovation of the Seas, Radiance of the Seas and Caledonian Sky.
Low tide is at 10am and high tide at 4.10pm (Tay St). There's a sea swell of 1.5m and sea temperature is 19 degrees. Sunset tonight is at 8.18pm.
If you're going fishing the next best fish bite time is between 9 and 11pm.
On this day in NZ history in 1863 the land confiscation law was passed. Parliament passed legislation for the confiscation (raupatu) of Māori land to punish tribes deemed to have 'engaged in open rebellion against Her Majesty's authority' in the early 1860s. Pākehā settlers would occupy the confiscated land.
In 1910 Freda du Faur was the first female to complete the ascent of Aoraki/Mt Cook.
In 1960 Bluff Island Harbour opened. The 40-ha man-made Island Harbour, eight years in the making, is the centrepiece of the modern port facilities at Bluff, New Zealand's southernmost commercial deepwater port.
In 2013 Alexia Pickering was inducted into the Attitude Awards Hall of Fame. Alexia Pickering's induction into the Attitude Awards Hall of Fame recognised her lifelong dedication to championing accessibility for all New Zealanders.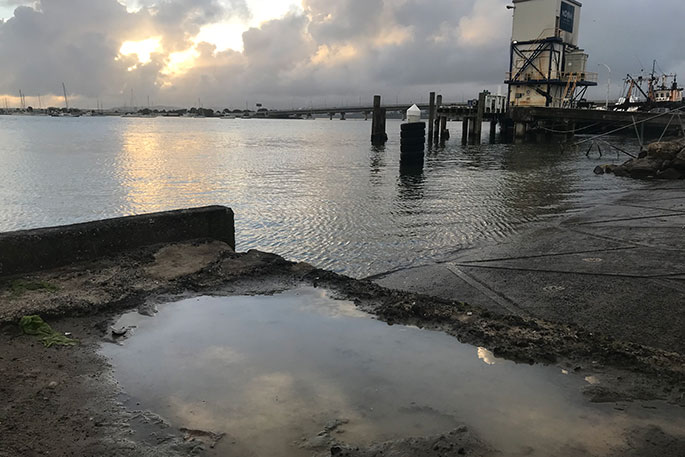 In world history on this day in 1918 the Allied Conference ended in London where they decided that Germany must pay for the war.
In 1977 the US State Department proposed the admission of 10,000 more Vietnamese refugees to the United States. In 1979 eleven people died and eight injured in a mad rush to see a rock band (The Who) at a concert in Cincinnati, Ohio. In 1984 toxic gas leaked from a Union Carbide plant and resulted in the deaths of thousands in Bhopal, India.
In 1992 a test engineer for Sema Group sent the world's first text message, using a personal computer and the Vodafone network.
In 1997 representatives of 121 nations signed the Ottawa Treaty prohibiting the manufacture or deployment of antipersonnel landmines; the People's Republic of China, the US and the USSR did not sign.
Today is the birthday of Polish-born novelist Joseph Conrad. Born in 1857 he once said "Of all the inanimate objects, of all men's creations, books are the nearest to us for they contain our very thoughts, our ambitions, our indignations, our illusions, our fidelity to the truth, and our persistent leanings to error. But most of all they resemble us in their precious hold on life."
To get involved in activities around the Bay of Plenty, please check out our What's on page.
Have a great day!