A building is on fire in Mount Maunganui.
A photo sent to SunLive show flames spreading up the side of the buidling near Prince Ave and Steeple Lane.
A caller to the 0800 SUNLIVE news hotline says there is smoke billowing from a property in the corner or Prince Ave and Maunganui Road.
It looks as though the fire started in a rubbish bin next to the building.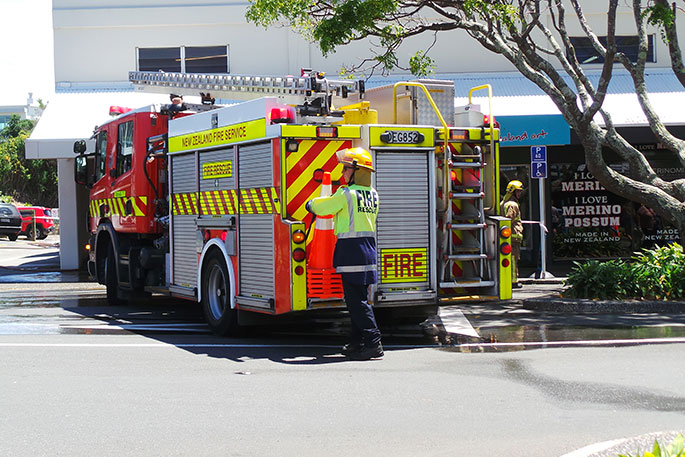 Witnesses at the scene have also reported a car catching on fire as well.
A reporter at the scene says there are four fire engines and police car at the scene.
The cause of the blaze is under investigation.