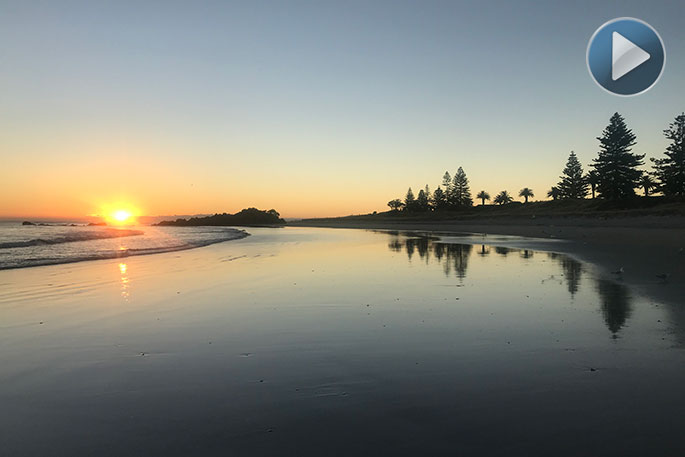 Click the image above to watch the video
In today's weather forecast we are expecting a fine day with southwest breezes.
It's a one-clothing layer day today with a high of 28 and an overnight low of 17 degrees. Humidity is 73 per cent.
High tide is at 9.30am and low tide at 3.40pm (Tay St). There's a sea swell of 0.4m and sea temperature is 20 degrees. Sunset tonight is at 8.36pm.
If you're going fishing the next best fish bite time is between 7 and 10pm.
On this day in NZ history in 1863 geologist Julius von Haast began his expedition in search of an overland route from the east to the west coast of the South Island.
On this day in world history in 1745 England, Austria, Saxony and the Netherlands formed an alliance against Russia.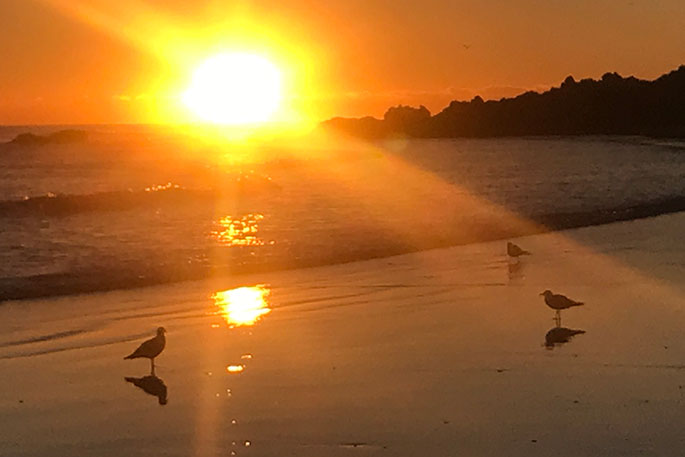 In 1900 the Boers attacked the British in Ladysmith, South Africa, but were turned back. In 1940 Great Britain began rationing sugar, meat and butter.
In 1994 Valeri Polyakov, a Russian cosmonaut left earth, bound for the Mir space station; he spent a record 437 days in space. In 2002 U.S. President George W. Bush signed into law the No Child Left Behind Act, intended to improve America's educational system.
In 2004 the largest passenger ship in history, the RMS Queen Mary 2, was christened by Queen Elizabeth II, granddaughter of Queen Mary.
Today is the birthday of Johannes Fabricus, an astronomer who discovered sunspots. Born on this day in 1587, he died at the age of 29. It is also the birthday of singer, songwriter, producer, actor and 'Starman'.David Bowie. Born in 1947, he once said "As you get older, the questions come down to about two or three. How long? And what do I do with the time I've got left?"
To get involved in activities around the Bay of Plenty, please check out our What's on page.
Have a great day!