The Rotorua-based mother of a son whose family home was destroyed in a Japan earthquake recently suffered another setback within two weeks.
And for two weeks in May, 2016, Fay Lewis, suffered an angina attack, shook involuntarily and, finally, was diagnosed with neuro-dermatitis, a condition impelled by worry and stress.
Fay Lewis' daughter, Wendy Szenti-Bishop, and her partner, Shaun Kylo, had been back in Fort McMurray, Alberta, a week after a visit to Australia when in early May fire cut a devastating swathe through the area in which they lived.
A reported 70 per cent homes were reported to have been razed by the fire.
Daily television and newspaper reportage revealed the tragedy in running stories.
Two weeks earlier, on April 22, her son Willie and his wife Hiroko lost their home when a 7.0 registered 'quake flattened the Kyushu Region of Kumamoto.
Interviewed today, Fay Lewis says her offspring in either country "were fine".
At the time of the twin-perils, Lewis said Willie's situation had left her "trembling" then. This time a rash, diagnosed as neuro-dermatitis, broke out over her. This week she received medical treatment.
Wendy and Mr Kylo had been back in Fort McMurray a week after visiting their daughter Rebecca in Brisbane.
Having retrieved pets booked at kennels an hour's drive from their home, they noticed and photographed a pall of smoke in the distance.
On May 1, the fire was spreading into Fort McMurray, incinerating houses but with no reported loss of human life as authorities issued ample advance warnings.
Mrs Lewis found through Facebook that Wendy and Shaun had returned to Fort McMurray, where they work for oil giant Suncorp Energy.
"They had picked up their pets and were driving back to Fort McMurray," Fay Lewis said. "As they got closer, they saw a big pile of smoke in the distance."
Until her grand daughter Rebecca had told her some time later, Mrs Lewis was unaware Wendy and Shaun were affected.
"I learned everybody had been evacuated and Rebecca had been told Wendy and Shaun were all right," Mrs Lewis, who had lived with Wendy and her partner for six years until last year, said.
Unlike many of their friends and neighbours who lost everything, Wendy Szenti-Bishop and her two-storey family home remains standing. The couple and children Mercedes (14) and Brandie (12) lost their belongings through smoke damage. Whiteware and comestibles were smoke damaged and useless. But passports and other identifiable means were salvaged.
The twin disasters have caused anxiety attacks as Fay Lewis' only communication was via social media. Fay had closeted herself inside, too distraught to venture out of doors.
She was treated for her skin disease, for a rash which erupted around the same time she was informed of her daughter's predicament. The fire which swept through Fort McMurray on May 1 and has swept through Alberta was unstoppable, eating hundreds of square miles of housing and green belt areas and forests of Douglas fir and birch.
Beacon Hill, where Wendy and Mr Kylo live, was among the first areas destroyed. Amid the carnage, the couple's insurance company sent a comforting bouquet of flowers – on Mother's day. "I've never heard of an insurance company delivering flowers," Mrs Lewis, who once involved in real estate, said.
The couple work or the same company – Wendy as an operator of what is termed the world's biggest bulldozer; Mr Kylo in charge of an equally imposing excavator.
Mrs Lewis had other pangs. Fort McMurray was her home of six years until she arrived in Rotorua last year. She has had contact with some of her Canadian friends, but not a word from others. Social media can seem next door and embracing, but also chilling when contact is not immediately acknowledged. A homogenous district, Mrs Lewis said her friends came from Jamaica, the Middle East or Asia.
"Of the people I knew there, of those I've managed to get news about, four or five have lost their houses," Mrs Lewis said.
Wendy and her partner had been in Brisbane to visit Mrs Lewis' great grand daughter who had just given birth.
Of the latest setback, Mrs Lewis said: "I still worry about Willy and Hiroko because they're still having hundreds of aftershocks. And they've been told by the authorities to expect an even bigger earthquake – they still sleep in their car which they feel is the safest place to sleep at night."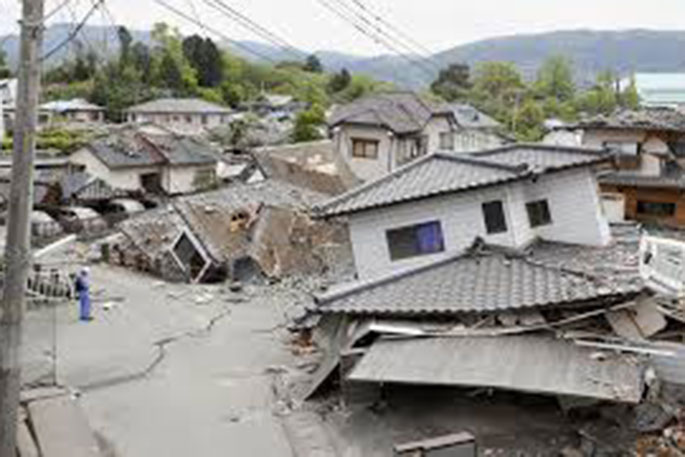 Devastation in Japan.
Daylight hours are spent resurrecting their area. Communication was also difficult.
But in Canada, Wendy and Mr Kylo were staying with Mr Kylo's mother at Smith, settlement with a population apparently of only little more than the letters in the title. Messages from friends and assistance from Red Cross, along with the couple's insurance company, have helped assuage anxieties, to prepare a path for rehabilitation.
"They've got a motor home used for holidays parked in Smith," Mrs Lewis said. With no school in Smith, their daughters travel to another town for their education. They also have friends in other parts of Alberta and in Calgary.
Today, Fay Lewis, who has family members in Tauranga, told SunLive her family in Japan and Canada are "just fine".
"They have managed to rebuild their lives and are both doing well, putting their tragic experiences behind them, moving on and rebuilding both their lives and their homes," she says.
"Just as well they are not here in NZ, as they may well be waiting for their insurances and Government to do something."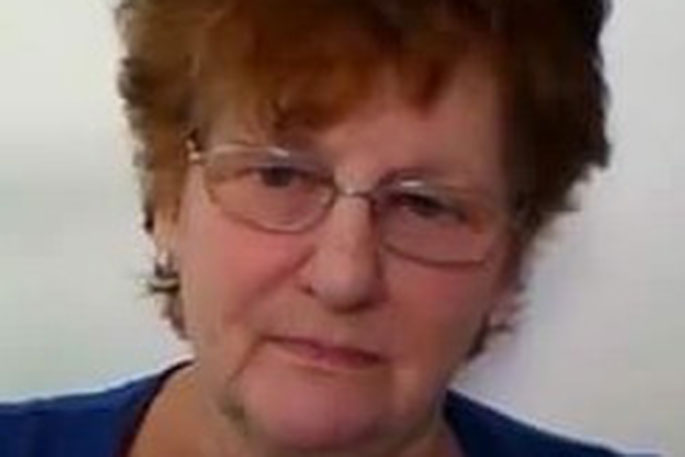 Fay Lewis.