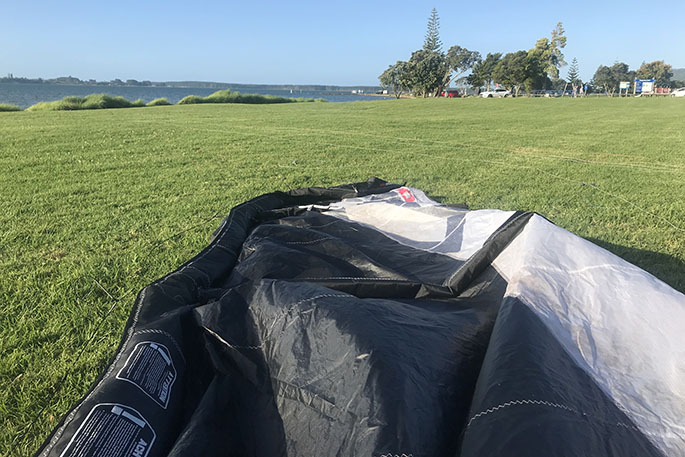 Click the image above to watch the video

A man has died following a kitesurfing incident in Tauranga this afternoon.

The incident occurred at Fergusson Park at about 4:20pm.
A witness at the scene told a reporter "It was a young guy probably in his 30's. He was launching and got picked up by the wind and slammed into the blue sign at the entrance near the gate to Fergusson Park. I'm not sure but I think he died instantly."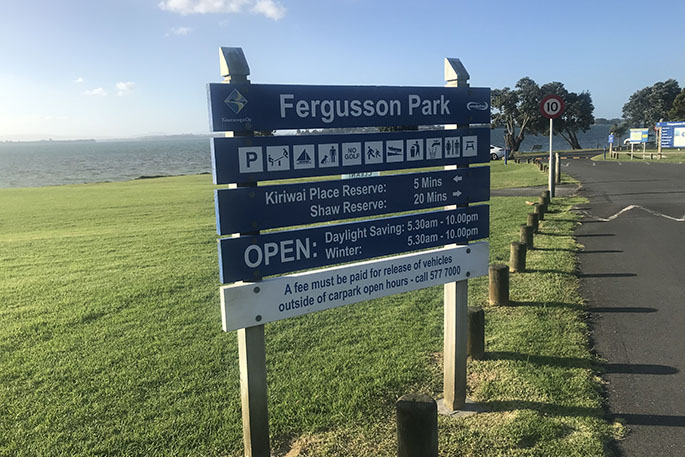 There were a few hundred people at the park at the time of the accident. The carpark was full with families enjoying the playground and park. Cars also lined the waterfront.
One bystander said there were about 15 kites on the water when the accident happened, and about 30 kiteboarders enjoying the breeze on the water.
One kiteboarder has been on the water for a couple of hours and was returning to shore when he saw the tragic accident happen.
"It was about 4pm and I was coming in. The accident happened on the long grass verge to the left of Fergusson Park as you drive in. He wasn't on the water, just launching."
It's a close knit community in Matua as well as a close knit community of kite boarders. Those present later said that all the kite boarders packed up their gear ending the day of boarding after the man's death occurred.
The man was on land preparing his kite ahead of taking it into the water. The kite was caught by a gust of wind and crashed.

Emergency services provided medical attention but the man died at the scene.

Victim Support has been notified and the death will be referred to the coroner.