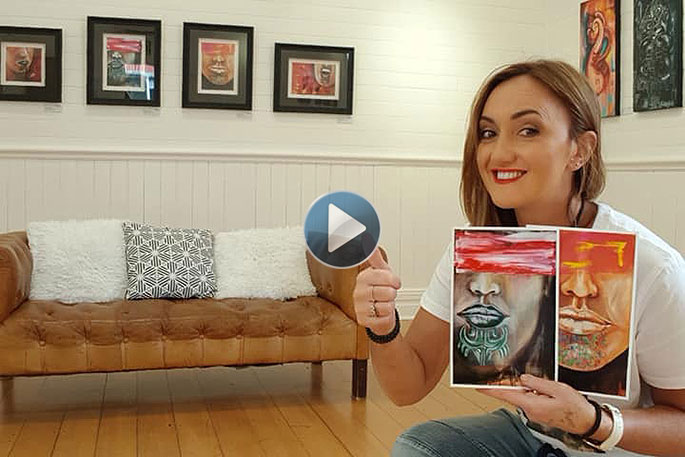 Click the image above to watch the video
There are two exciting exhibitions running concurrently at Tauranga's Historic Village. Both will be features of the festival of He Iwi Kotahi "Sea and Village" on Waitangi Day on Wednesday February 6.
Both exhibitions celebrate Māori art.
The collective exhibition being held in The People's Gallery Toi ka rere features Regan Balzer, Te Marunui Hotene, Linda Munn, Justine Munn, Robyn Williams, Arohanoa Mathews and Jude Hulton.
The second exhibition from two emerging artists at The Incubator Gallery is titled Te hā o Waitaiki. The name refers to the whakapapa of Pounamu which connects Tuhua (Mayor Island) and the Arahura river in particular.
It also highlights the connection between the two artists, Kath Lousich and Te Pae Kuka, one an uri of Tauranga Moana and the other an uri of Te Waipounamu.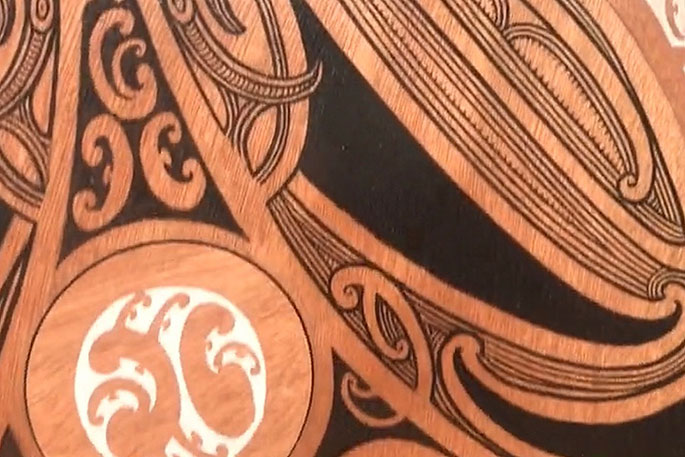 A close up of some of the detail in one of Te Pae Kuka's works.
Kath is a graduate of the 2018 class of the Toi Ohomai Bachelor of Creative Industries in Tauranga and received a special commendation award for her audio visual work at the final exhibition held last year. Te Pae is also a graduate of Toi Ohomai.
Both exhibitions are curated by Parewhati Taikato, and run until February 11.
The galleries are open daily and will be open during the Waitangi Day festivities.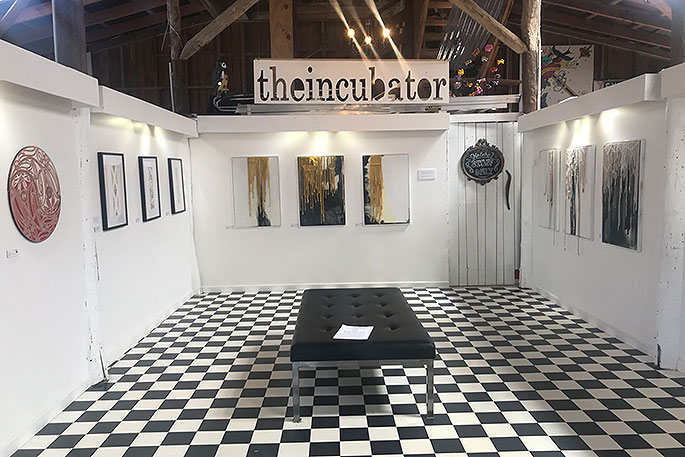 Te hā o Waitaiki exhibition in The Incubator Gallery