The moon was 100 per cent visible from Earth, fully illuminated at its apogee for the 2019 overnight.
In Rotorua, apart from the first two or three hours of kapok shaped clouds, the moon paraded luminously over the city unimpeded in pellucid light.
In Tauranga, it was like someone had turned on a torch in the night sky.
"The moon was so bright, I didn't need to turn on any lights in the house to see what I was doing," says one SunLive reader.
The point at which a full moon occurs can be measured down to a fraction of a second.
Information available suggests the time it takes between full moons is known as a Synodic month and is 25.530587981 – like filling out an IRD form – days long.
According to USA Today, because of the time of year in the US, the event is called the snow moon, a Native American nickname to the monthly events, like harvest moon for September and strawberry moon in June and sturgeon moon in August, giving it the full name Super Snow Moon.
Another Supermoon is expected on March 21, but will not be as large or bright as this one.
In January, US lunar watchers were treated to a Super Blood Wolf Moon, when the Supermoon event coincided with a partial eclipse of the moon giving it a bloody appearance during the "wolf moon" month.
The event was not fully visible in New Zealand, however the Super New Moon is likely to be as large and bright for us as it is will be to the US.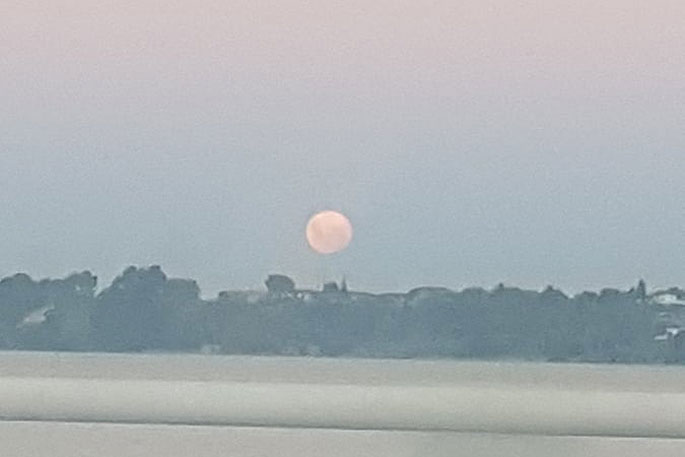 Hayley Fowler took this photo of the big moon on her way home from water polo.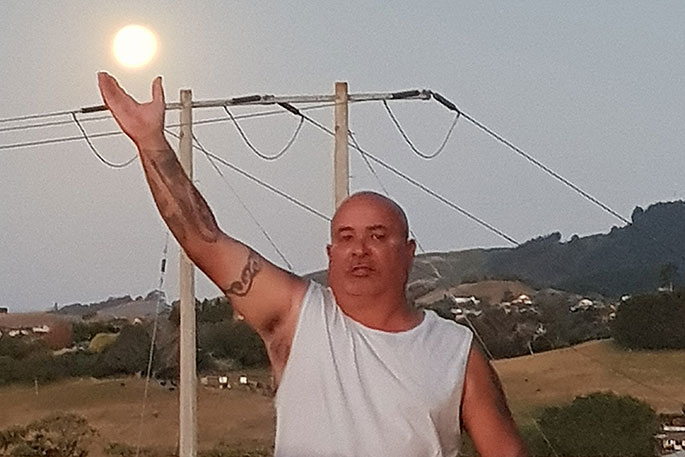 Holding the moon in his hand. Photo: Wayne Campbell.
The accompanying photographs were taken at 4.30am by Phil Campbell in Rotorua.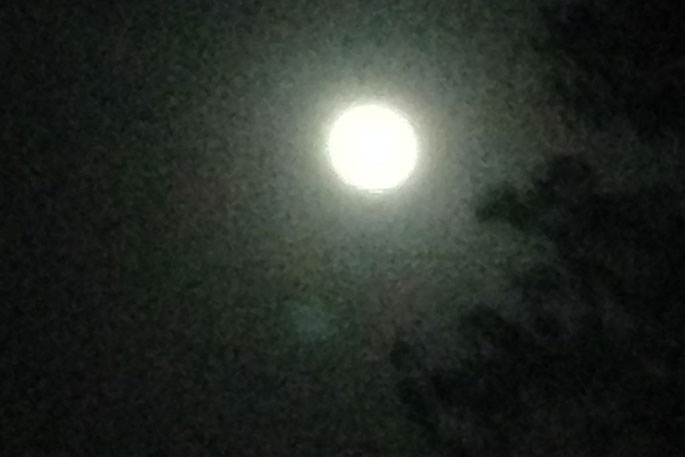 Three successive shots of the full n of The Moon overnight in Rotorua, one silhouetted against a tree.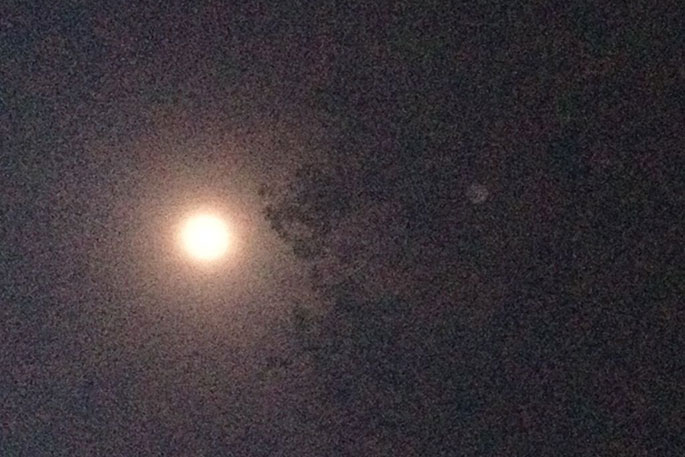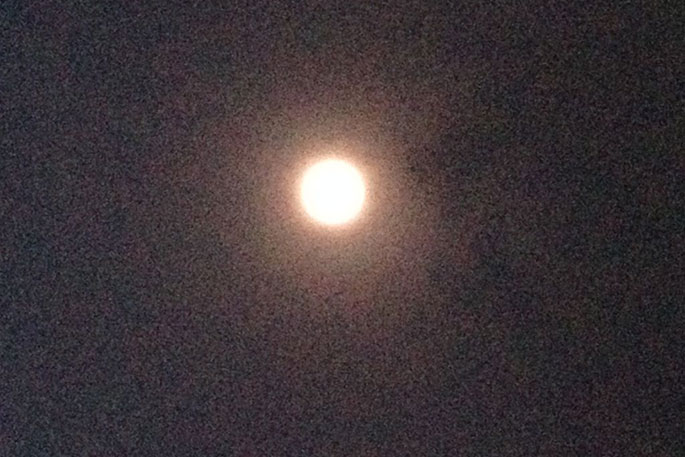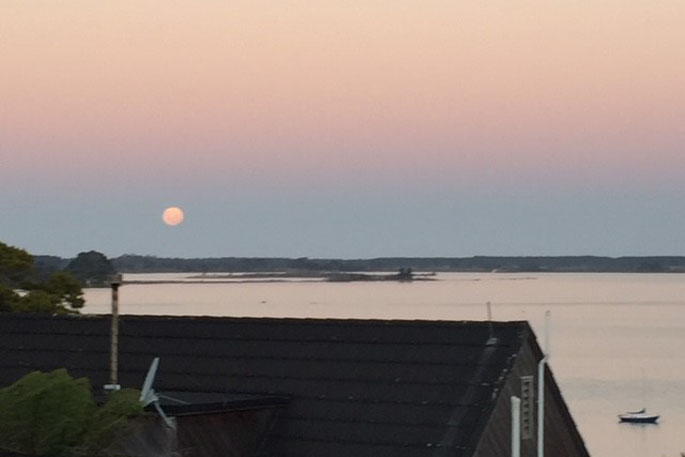 Taken last night in Omokoroa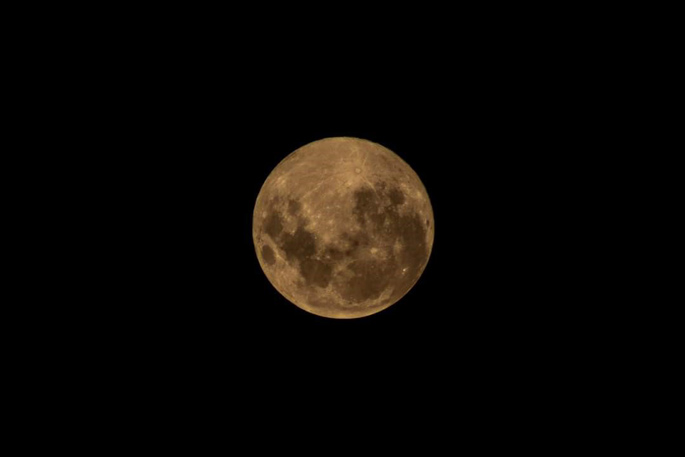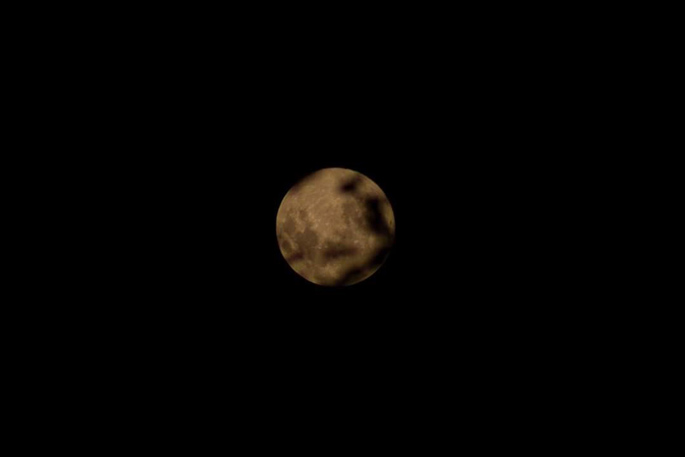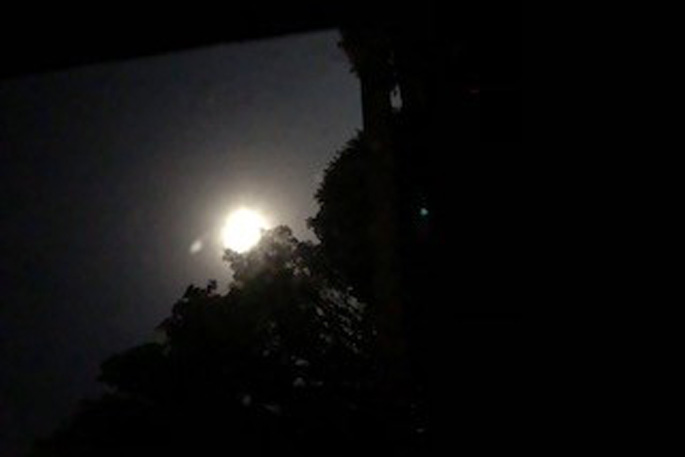 Last night from Edgecumbe. Image: Tayna Bryson.