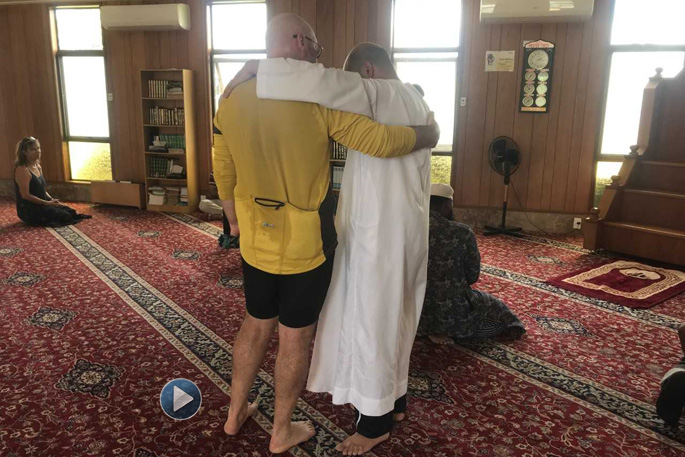 Click the image above to watch the video
Ahmed Ghoneim, the Imam at Tauranga Mosque on 18th Ave, opened the doors of the mosque early this afternoon to welcome in all the people congregated outside.
"Last night was the first time in the eight years since the mosque has been here that the doors were locked," says Ahmed. "This building is for the whole community."
Shoes and motorcycle boots were left at the door as Muslims, Christians, motorcycle club members and families entered and either knelt or stood with heads bowed as the Imam led prayers.
Hundreds of people have driven to the mosque during the day, leaving flowers along the front fence line.
This evening there will be a gathering at Yatton Park at 6pm, and another gathering on Mount Main beach opposite Moturiki Island at 7pm.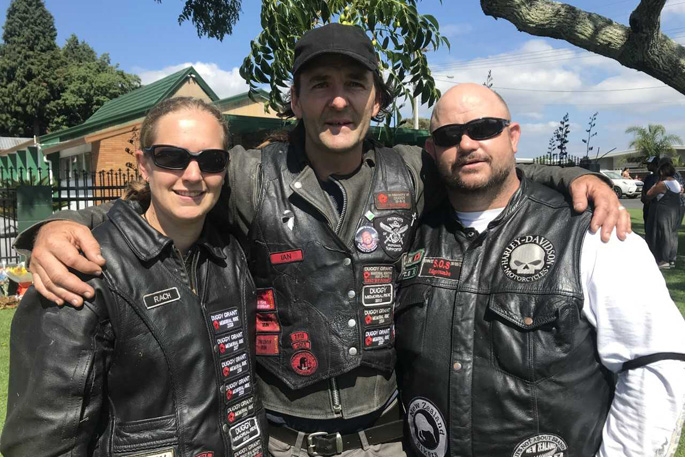 Rach Grant, Ian Grant and Charlie Langdon from the Patriots Defence Force motorcycle club.