Good morning and welcome to your Sunday! If you're out and about today, make sure to say 'hello' to at least five people you haven't met before. You never know what friendships can spring from this one word!
We're expecting a high of 23 and overnight low of 17 degrees, with a mostly cloudy day, a few shows and light winds.
For the week ahead, the Metservice is forecasting mostly cloudy days with one or two showers and light winds.
If you're heading to Mount Maunganui or Papamoa, be sure to check out the markets.
The Papamoa Lions Market starts at 8am and runs til noon at the Gordon Spratt Reserve in Alice Way off Parton Rd. You'll find fresh produce, lovely food, and some unbeatable bargains on everything from clothes to hardware. There are also stalls for those looking for some handmade treasures. Stop by and say 'hello'.
The Mount Farmers Market is back at their old market spot along at the Mount Mainstreet park. Opening at 9am, the market in downtown Mount Maunganui runs until 1pm.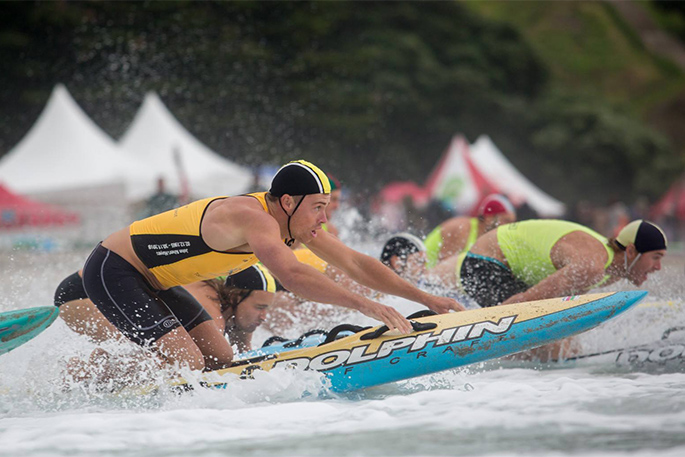 Photo by Jamie Troughton/Dscribe Media Services
It's the final day at the NZ Surf Lifesaving Nationals at Mount Maunganui. The Mount Maunganui team is taking a four-point lead into the final day. Come down and show them some great support.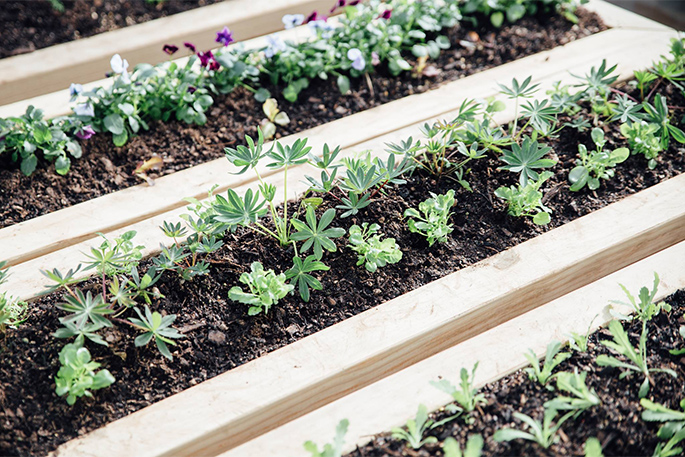 Crop Swap Tauranga will be at Our Place in Willow Street from 9am – 10am. Bring along anything you would like to share with other. Tauranga Seed Library will also be there. More information on this here.
The Sustainable Backyards Frock Swap is happening today at Envirohub's office at the Tauranga Historic Village from 1 -3pm. You simply show up with your items and receive tokens in return. If you bring three items of clothing you then receive three tokens. Then you can go browse and select up to three items which you would then 'purchase' with your tokens. More information here.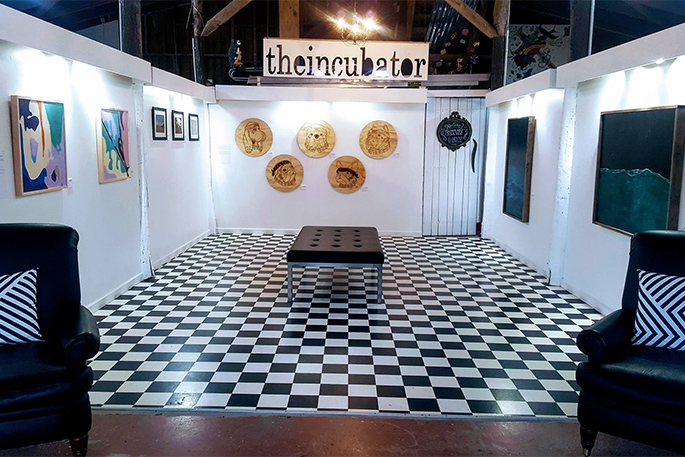 The Incubator Gallery
Two exhibitions on at the Tauranga Historic Village today are 'We met at art school' from 9am – noon, and 'Not your Grandad's Slide Show' from 10am – 1pm.
For live music, head along to Our Place from 3pm to 6pm for a 'Country Arvo with Harmonic Resonators'. More information here.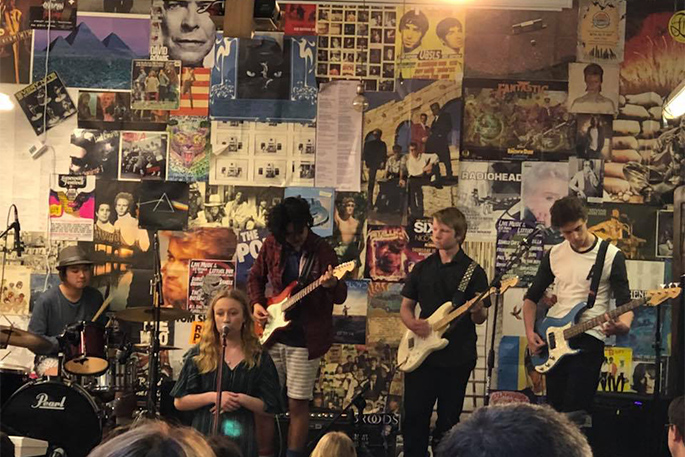 Sunday Showcase at Vinyl Destination features many local bands
The Sunday Showcase hosted by Vinyl Destination also features live music today with The Good Stuff playing. This is the final Sunday Sessions Showcase at the Devonport Rd location. More information here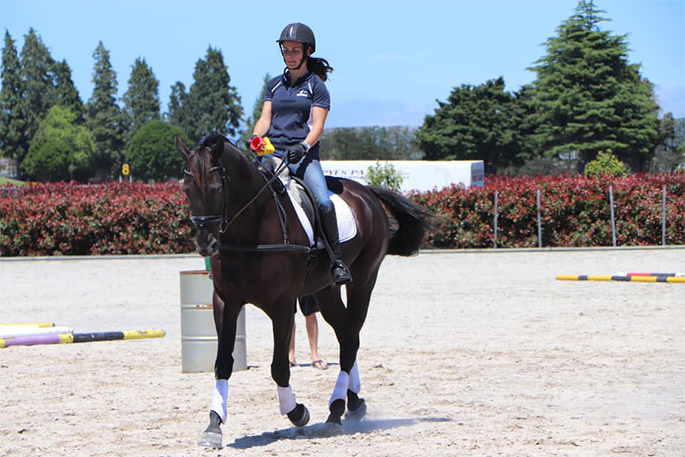 Dressage Tauranga are putting on an open arena rally this morning at the Tauranga racecourse from 10am to noon. Check out more on this here
The Heart & Sole Women's Run Series are planning a run today at the Gordon Carmichael Reserve, starting at 3pm. More information here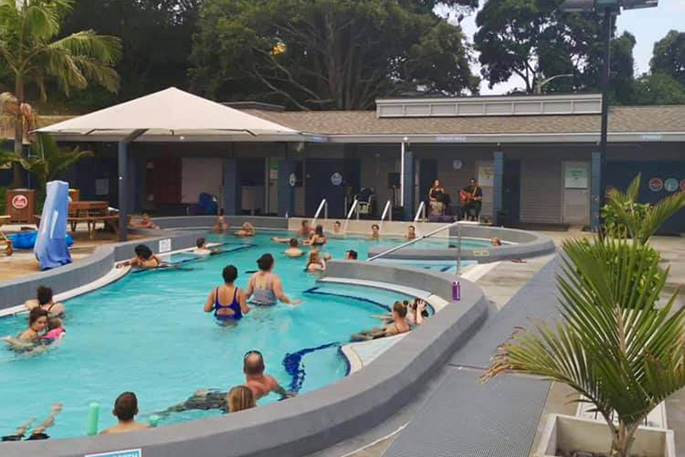 Soak n Sounds at Mount Hot Pools
And if soaking in a hot pool with live musicians playing poolside is your thing, head to the Mount Hot Pools at 7pm for Soak n Sounds and unwind to the music of Brandon McCarthy from Apollo SteamTrain.
Keen to audition for the Tarnished Frocks & Divas 2019 Show? Auditions are being held today from 9.30am – 3pm at Tauranga Boys' College in Cameron Road. Details here.
Autumn has arrived, and the air is cooling down, it's a perfect time to prepare the winter garden so you can enjoy a variety of fruit, vegetables and flowers through the winter months. Digging in lots of compost is a great way to start, which will help replenish the nutrients lost in your soil over summer.
Vegetables such as garlic, beans, beetroot and leafy greens like kale can be planted at this time of the year. It's also a good time to check on gutters for plant debris.
Bowls Tauranga South
Come & try lawn bowls at 15 Tutchen St, 12:45pm with a bbq & refreshments. Ph Mike 022 340 4152 or just turn up on the day.
---
Corkers Toastmasters
Corkers Toastmasters meets 3rd Sunday of month at 2pm at Zone Cafe (upstairs) Owens Pl Mount Maunganui. Ph Chrissy 027 296 7939
---
Croquet
Tauranga Domain, Cameron Rd, 12:45 for 1pm start, Sun, Tues, Fri. Beginners welcome. Peter 571 0633
---
Friendship Force Travel Club
Enjoy travel & meeting visitors? For world-wide exchange travel ph Jonathan 572 2091, Barbara 574 5711, www.friendshipforce.org.nz
---
Jaguar Enthusiasts Club (BOP)
Join the club for a run to Waihi, train trip & lunch. Ph Tony on 027 407 4841 for details.
---
Mah Jong Te Puke
Every Thursday & Sunday at Lyceum Clubrooms Palmer Pl Te Puke. 12:45-4pm. Learners welcome. Gig 537 5355 or 0274 306 383
---
Maketu Market
Maketu Market is held 3rd & 5th Sundays of the month, 7am-12pm at Maketu Village Green. Ph Carolyn 027 251 0388 or Pat 021 447 420
---
Mount RSA Women's Section
RSA Women's Section 66th Birthday celebration, starting at 1pm in Clubrooms. Entertainers are Toucan, followed by afternoon tea. Please ph office if you require transport
---
Papamoa Country Music Club
Great music & afternoon tea at Gordon Spratt Reserve commencing at 1pm. Ph Mike 027 459 7505
---