Kia ora and morena Sunners, and welcome to your Sunday, where there's lots of great activities to participate in or be entertained by.
The weather forecast is for a generally fine day, with some early morning cloud, and southerlies. There's an expected high of 20 degrees and an overnight low of 9 degrees.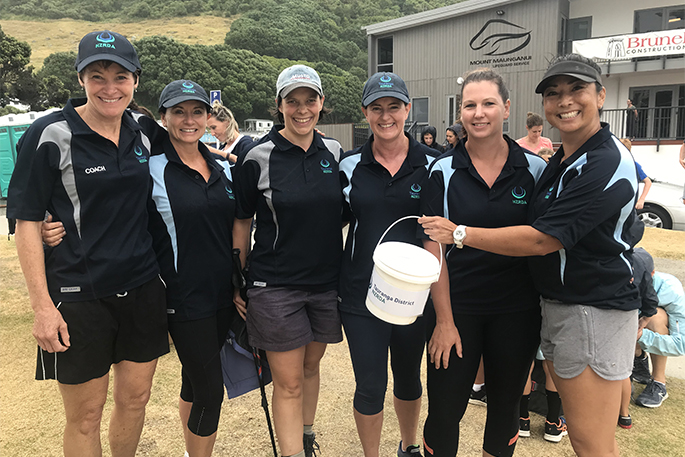 The Riding for the Disabled Team - Sharon Aldersley, Louise Cairns, Helen Davenport, Angela O'Donnell, Elisha Olds, and Kaasandra Chee.
Today is the last day of the More FM Mount Everest Challenge, where people climb Mauao 38 times in 50 days and help raise funds for Tauranga Riding for the Disabled, a very deserving local charity which focuses on equestrian therapy. The challenge started on Friday February 22. Special guest Samantha Hayes is joining this morning's walk.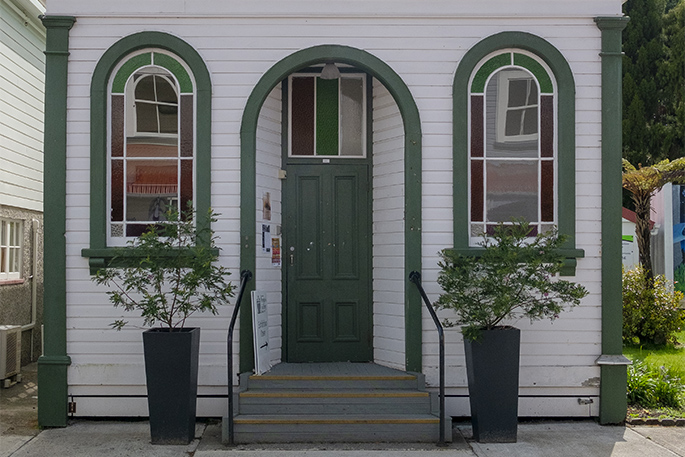 The People's Gallery-Toi ka rere
If art is your thing, head over to the Odyssey' Art Exhibition, at The People's Gallery-Toi ka rere at Tauranga Historic Village. There you will find that Kinsa Hays, Carolyn Watts and Bob Drake, three exhibitors from the Katikati Art Group, are each showing their own take on an aspect of their journey through life. Expressed in completely different ways, 'Odyssey' brings together colour, assemblage and form in a community setting. The exhibition runs until April 22. More information here
Keen to learn how to make Thai food? Check out the Saigon Corner Food Truck at Our Place Tauranga today where you can learn to make laab chicken and stir-fried glass noodle with prawns. Cost is by donation. More information here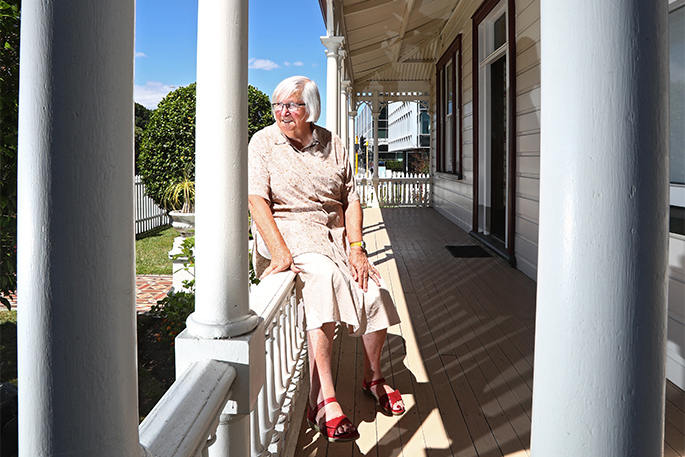 Shirley Arabin, at Brain Watkin House
Today at 2pm, the Tauranga Historical Society have their monthly meeting at Brain Watkin House, 223 Cameron Rd, Tauranga. The topic today, being presented by Shirley Arabin, is 'From Keady to Katikati, the story of Fitzgibbon Louch'. Fitzgibbon Louch was an Irish architect from Vesey Stewart's time. There is a $2 door charge. All are welcome.
The Bay of Plenty 'Oodle' Club are running the BOP Oodle Club Playdate event today from 2 – 3pm at Fergusson Park, Tilby Drive, Matua. This is a play date for all breeds of dogs. More information here
Art On The Strand
Please note: Art on the Strand will now be held on Saturdays NOT Sunday
---
Bible Seminar
1:45pm Greerton Senior Citizen's Hall, Maitland St, Greerton. Title: Mary's special son Jesus - God's gift. Interactive, Q&A. All welcome. Vic 543 0504
---
BOPMPBC April Race Day
Club race day. Racing starts at 9am at Lake Tauriko Thunder Valley. Lots of thrills & some spills. Gold coin entry
---
Bowls Tauranga South
Come & try lawn bowls at 15 Tutchen St, 12:45pm with a bbq & refreshments. Ph Mike 022 340 4152 or just turn up on the day.
---
Choral Evensong, Mt Maunganui
Choral evensong service 4pm, St Peter's Anglican Church, Victoria Rd, Mt Maunganui. Beautiful music led by St Peter's Chancel Choir, Chalium Poppy directing. Free/koha.
---
Corkers Toastmasters
Corkers Toastmasters meets 3rd Sunday of month at 2pm at Zone Cafe (upstairs) Owens Pl Mount Maunganui. Ph Chrissy 027 296 7939
---
Croquet
Tauranga Domain, Cameron Rd, 12:45 for 1pm start, Sun, Tues, Fri. Beginners welcome. Peter 571 0633
---
Friendship Force Travel Club
Enjoy travel & meeting visitors? For world-wide exchange travel ph Jonathan 572 2091, Barbara 574 5711, www.friendshipforce.org.nz
---
Maketu Market
Maketu Market is held 3rd & 5th Sundays of the month, 7am-12pm at Maketu Village Green. Ph Carolyn 027 251 0388 or Pat 021 447 420
---
Radio Controlled Model Yachts
Sundays & Thursdays 1:30-4, in pond behind 24 Montego Drive Papamoa, sailing Electron Yachts for fun. Adult beginners welcome. Graham 572 5419
---
Spiritual Centre Psychic Cafe
Greerton Community Hall. Doors open 6:45pm, starts 7pm sharp. Door-charge $10, then everything free. Bay's top 30 Psychics, Healers. Refreshments & more. Ph 578 7205 or www.psychiccafe.nz
---
Tauranga Historical Society
Brain Watkins House Hall. Speaker, Shirley Arabin. Topic: From Keady to Katikati. $2 Door Charge. All welcome.
---
Tauranga Organ Keyboard Society
1:30pm, Carmel Country Estate Social Centre, 11 Hollister Lane, Ohauiti. Play or listen. Organ EL900 or Clavinova 405. Ph June 574 2204
---