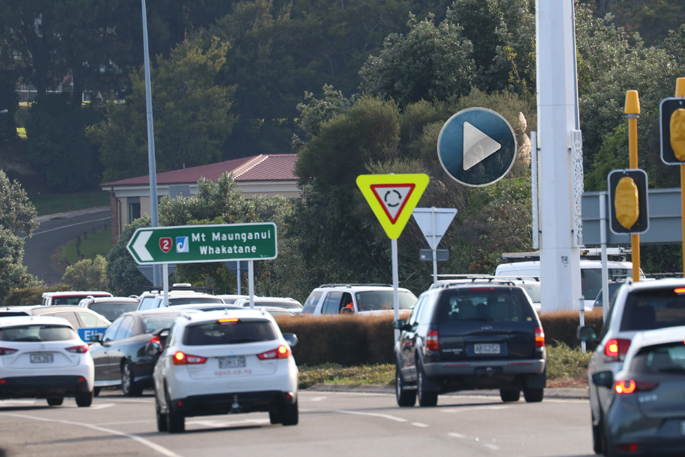 Click the image above to watch the video
Traffic lights at the Elizabeth Street roundabout will be switched on this Thursday.
The New Zealand Transport Agency (NZTA) say the roundabout metering will be in place to improve the morning peak traffic flow.
"The traffic lights on Takitimu Drive will have orange and red lights – no green, and will be phased to ease queues for SH2 Takitimu Drive south-bound traffic.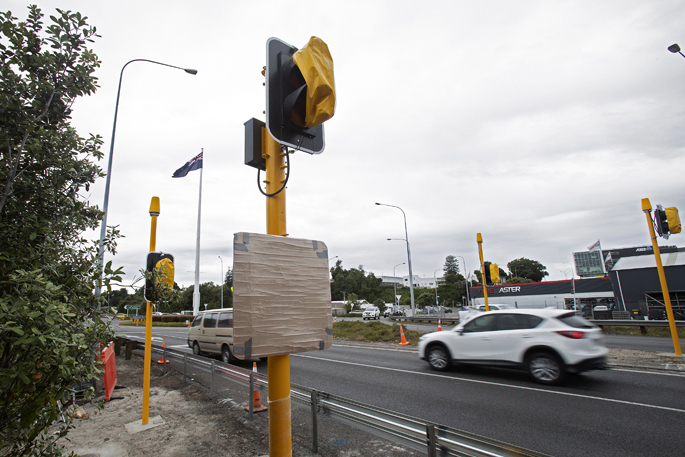 Photo: John Borren.
"Give way rules still apply when entering the roundabout."
The work is part of a wider programme being implemented across the Bay of Plenty to improve safety and efficiency.
The lights were due to be activated today, but were still covered and an electronic sign posted near the roundabout read that they will now be live on Thursday, when one reporter drove through the area this morning.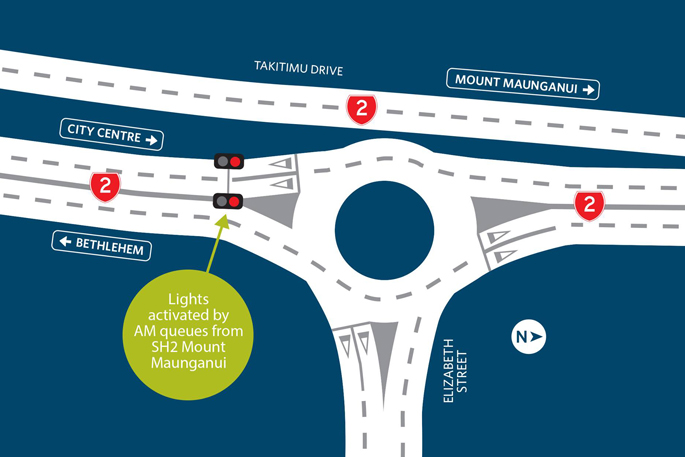 Photo: NZTA,