Anzac Day in Te Puna marks 2019 as a special year for the local community and will be celebrated with a hikoi and a commemorative rugby match at the Te Puna Rugby Club.
The hikoi is themed Building the Peace and marks the centenary of the first year of peace after World War One and the centennial of Te Puna Rugby Club. This year also marks the start of the rebuild of Te Puna Memorial Hall.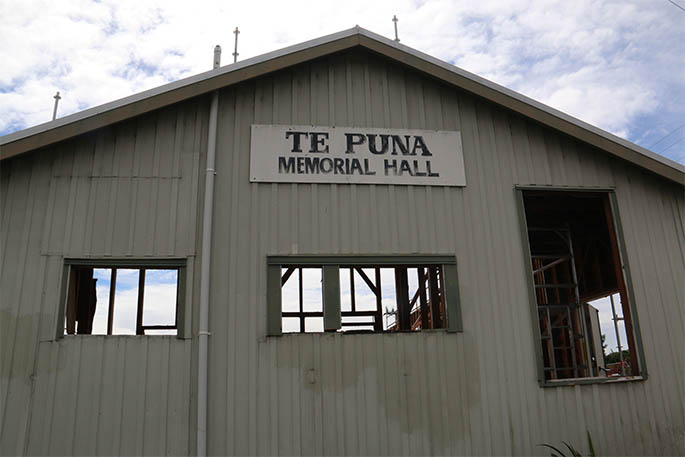 The old Te Puna Memorial Hall as it was being demolished
Hikoi organiser Beth Bowden says it's no coincidence that one of the first actions taken by local returning soldiers and those who worked the home front was to form a rugby club.
On Anzac Day, April 25 2019, these special occasions come together with the resumption of the Anzac Day hikoi.
"A commemorative rugby match is being held at Maramatanga Park," says Beth. "We welcome families and animals, as many horses, dogs and birds served in the war and at home.
"We welcome anyone who has a connection with Te Puna. This is an opportunity to reflect on what those living here today owe to those who struggled for, and achieved, over the last hundred years in our community."
The hikoi programme:
11.30am assemble on the empty site at the SH2 end of Te Puna Road (next to the BP Service Station) for a karakia

12 noon walkers will make their way along the footpath of Te Puna Road to the Rugby Club at Maramatanga Park for a whakatau (speeches)

2.00pm whakatau finishes

2.20 pm first bus leaves

2.45pm rugby game kicks

4.30pm second bus leaves.