Firefighters have been called to a second fire in Welcome Bay today, almost 24 hours after a large scrub fire in the same area.
Around 1pm, firefighters were called to a deck fire on Waitaha Road.
A fire and emergency northern communications spokesperson says the fire very minimal and was quickly put out.
SunLive readers contacted us on Facebook to say smoke could be seen billowing from today's fire.
One person thought someone might have been burning some rubbish.
Today's call follows on from a scrub fire on Waitaha Road around 12pm on Monday.
Fire and emergency northern communications shift manager Murray Bannister says they received multiple calls to the fire on Waitaha Road, with the first call coming in at 11.50am.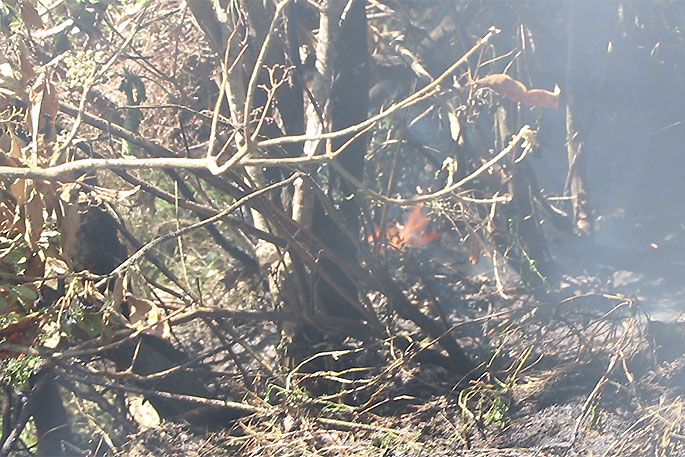 The last of the flames from Monday's scrub fire. Photos: Daniel Hines.