Kia ora and welcome to Saturday!
The weather forecast for today is for a fine day with light winds. It's a two-clothing layer day with an expected high of 20 degrees, and an overnight low of 11 degrees.
On Easter Sunday, we're expecting a few showers, turning to rain overnight, followed by rain on Monday.
We are well and truly into autumn now, and the cooler days are starting to settle in. Autumn is a great time to get planting, pruning and fertilising, hedging and repairing existing or sowing new lawns.
Get out and enjoy all that the sunny day ahead has to offer.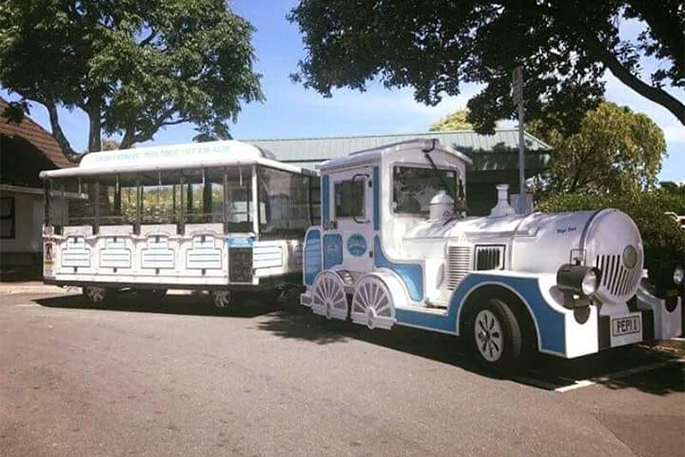 Pepi Toot Beach Express is out for its last weekend of the season at Mount Maunganui.
At Mount Maunganui, the Pepi Toot Beach Express is out for the last weekend of the season, leaving from Salisbury Ave between 10am to 2pm for a 30 minute ride around the Mount. For more info click here. All aboard! Toot toot!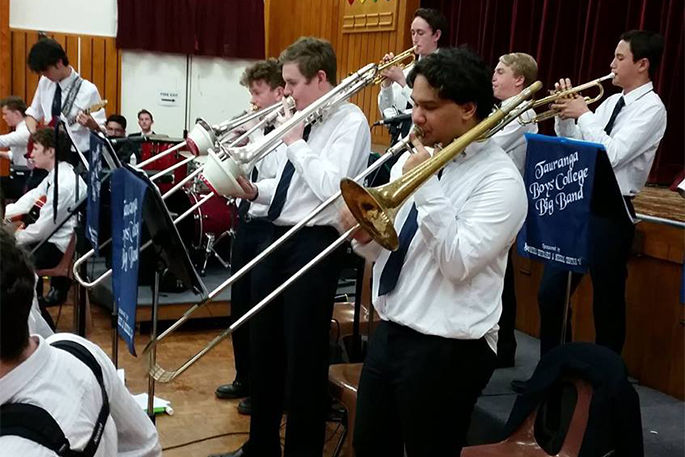 At the Tauranga Farmers Market which runs from 7.45am to 12noon, the Tauranga Boys' College Big Band and Jazz Combo's will entertain throughout the morning with Jazz music. This year the band of 18 young men are aiming at a trip to the Sydney International Music Festival at the end of Term Two. Come and enjoy their jazz and the Market atmosphere. More info here.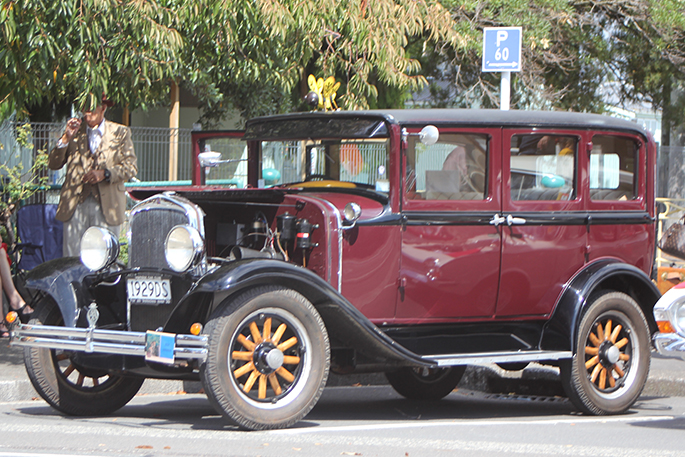 In downtown Tauranga, come and join in the jazz fun which begins at 11am with the Vintage Parade leaving from Cliff Rd, in true New Orleans style down Willow St. There will be vintage cars and Bay City Swing dancers! Dress up and join in - from spiffing sportswear and straw boaters, floaty florals through to putting on the ritz and carnival glam, anything goes! Have some fun over the weekend, get some friends together, dress up and be in to win spot prizes.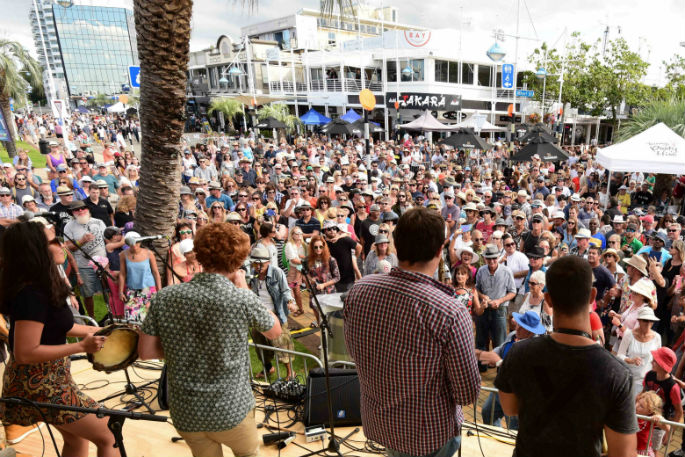 The Downtown Carnival runs from 11am to 6pm both today and Sunday, with stages along the Strand, the Red Square and at Hotel Armitage.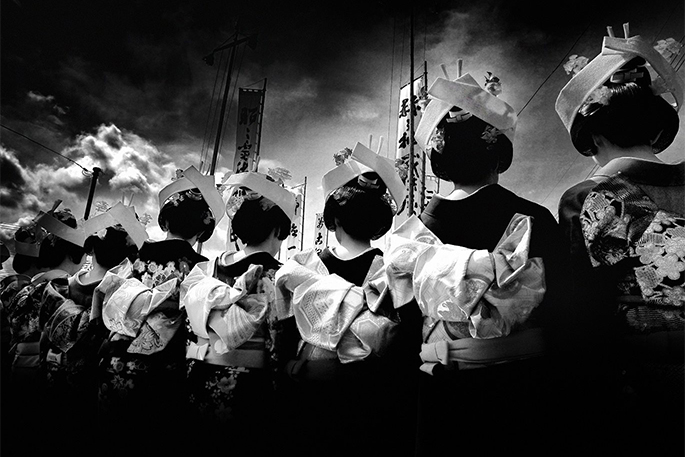 Come and view the 'Finding Beauty' Exhibition which includes five winning images from the 2019 Hitachi City Art Exhibition, a profile of Tauranga's sister city relationship, a digital display of hundreds of this year's entries from the Trustpower Photographic Exhibition and information storyboards profiling 'The power of an image – a history of photojournalism.' The exhibition is located within the Pacific Toyota Container at Our Place Tauranga on Willow St.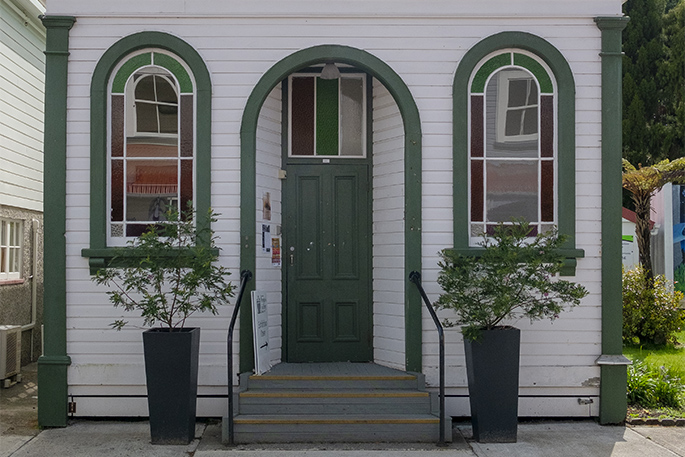 The People's Gallery-Toi ka rere
For more art, over to the Odyssey' Art Exhibition, at The People's Gallery-Toi ka rere at Tauranga Historic Village. There you will find that Kinsa Hays, Carolyn Watts and Bob Drake, three exhibitors from the Katikati Art Group, are each showing their own take on an aspect of their journey through life. Expressed in completely different ways, 'Odyssey' brings together colour, assemblage and form in a community setting. The exhibition runs until April 22. More information here
This day in NZ history in 1981 Allison Roe won the Boston marathon, becoming the first NZ woman to win the prestigious race.
This day in world history, Captain Cook discovered Australia in 1770. He had already sighted New Zealand the year before on October 6, 1769.
Our quote for today is from Olivia Lakis, a poet, who wrote "There's something that occurred on that evening at Calvary that created such a lavish stir in all of history."
For more of what's happening today see below:
Art In The Park
Original Art for Sale. Coronation Park, Mt Maunganui. Weather permitting. 9-4. Tauranga Society of Artists
---
Art on the Strand
Today's art showing cancelled due to Jazz Festival. Next dates are May 4th & 18th. Tauranga Society of Artists
---
Bay Network Singles Club
50plus. Make new friends. Barbeques, outings, dining out & pot-lucks. Ph Jonathan 572 2091 or Maureen 021 112 3307
---
Bella Kalolo
A tribute to Aretha, Queen of Soul. 7pm at Baycourt Addison Theatre. Go to www.baycourt.co.nz for tickets & info.
---
Beth-El Messianic Family
Come celebrate Shabbat (Sabbath) as Yeshua (Jesus) & all early disciples did, both Jews & Gentiles together. All welcome. 10am Otumoetai Primary. Joel 021 768 043
---
Downtown Tauranga Carnival
City comes alive with jazz! Family fun zone 11am-6pm. Music 12-6pm. Entry by gold coin, free for children 14 & under. See www.jazz.org.nz for programme.
---
Duelling Pianos
A boogie woogie play off as jazz piano gunslingers Ben Wilcock & Dayle Jellyman go head to head. Baycourt 5pm. www.baycourt for tickets & info.
---
Family Fun Afternoon
Free Family Fun afternoon. Food, fun, bouncy castle, games, face painting at Mt Bible Chapel, Cnr Monowai St & Bedford Ave, Mt Maunganui @ 4:30pm. Len 021 230 2210
---
Hurricane Party
Dancing shoes on? Two acts! The Big Ticket band from Auckland & Lou'Ana, jazz-soul-funk vocalist & her band. 9pm at Totara Street. www.baycourt.co.nz for tickets.
---
Jam Session/Open Mic
3rd Saturday of every month at Mount RSA. All genres welcome. Backing band available. Keith Dickson 021 170 239
---
Jazz At Hotel Armitage
Jazz in the Clipper Lounge 6-9pm. Come along & check out top jazz musicians. You never know who may turn up! $10 cover charge.
---
Jazz At The Movies
Classic jazz movie featuring The Glenn Miller Story (1954) at Rialto Cinema 1pm. $40 includes a drink on arrival. www.rialtotauranga.co.nz
---
Jazz Sunset Cruise
Join historic cruiser, Kewpie on a gentle harbour tour of Tauranga Moana. Enjoy on-board jazz band & fine wine & beers. 4:30-6pm. www.baycourt.co.nz for bookings
---
Jigsaw Puzzle Library
10am-12 noon. Choose from of 300 puzzles. Hire $1 per 1000+ puzzle, 50c under 1000. Cnr Highmore Tce & Brookfield Tce. Ph 576 0698
---
Katikati Art Group
Odyssey Exhibition running until 22 April at The People's Gallery, The Incubator, Historic Village, 17th Ave, Tauranga.
---
Kids & Community Market
Last Market of the season, Kids theme. Come on down & have a stall $10. Kids stalls free, activities, prizes, entertainment, food. Ph Monique 027 356 9545
---
Kitten Adoption Drive
Wild Whiskers Tauranga are holding a kitten adoption drive at 4 Manson St, Greerton, Easter weekend Sat-Mon, 10-2
---
Otumoetai Tennis Club
Adult Tennis. Start time 1:30pm Bellevue Park Windsor Road (adjacent to swimming pool complex). New players & visitors welcome. Ph Fred 544 5088
---
Petanque
1pm Tuesday & Saturday 45 Kawaka St, Club Mt Maunganui. No Equipment needed, come & try this low-impact sport. Jo Ann 578 3606
---
Pottery Gallery
Bethlehem Pottery Gallery is open 10am-2pm Tues,Thurs & Sat. Come along & purchase locally made pottery.
---
Queen City Big Band
Matinee show of classic Big Band music. 1pm Baycourt Addison Theatre. www.baycourt.co.nz for tickets & more info.
---
Sabbath Worship Services (Hairini)
Experience God's Love worshipping at 10:30am Saturdays at Baden Powell Centre Harrisfield Dr, Hairini. Ph David at Church of God's Love 7th day 020 4128 3124. www.churchofgodslove.com
---
Taoist Tai Chi
Beginners Tai Chi classes Mon-Sat, 15 Koromiko St, Tauranga. Also KatiKati, Mount, Papamoa & Te Puke. For times visit www.taoist.org or ph 578 9116
---
Tauranga Scottish Society Dance
New venue, Wesley Methodist Church Hall 100 13th Ave Tauranga 7-10pm. $7 incl supper raffles. Air conditioned. New sound system. Ph 576 5076
---
Tauranga Synchronised Swimming Club
Have a go at synchro! Beginners train Saturday mornings at Baywave. Supportive & friendly environment. First lesson free. Ph Jo 027 543 1697, www.taurangasynchro.co.nz.
---
Te Puke Scottish Society
Easter dance, War Memorial Hall, Te Puke, 7:30-11pm, air conditioned hall, live band, great company, lovely supper. All welcome to join us.