All eyes are on the transformation of the Esplanade in Whitianga as a new playground is built at the site.
The former playground and equipment has been removed, as has the existing timber edging and mulch as the contractors prepare to place the new playground.
Work is also progressing on the hoggin path behind the pine tree area, where timber posts are being installed for the new timber board walk.
This week, contractors are also installing the power conduits for new streetlights, extending the water supply to the water play area, working on the new concrete path and continuing to build the timber board walk within the playground area.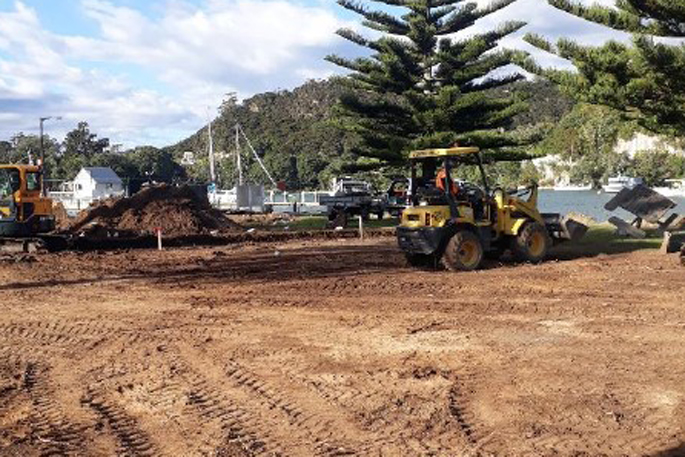 The existing driveways and footpaths have been broken at Taylors Mistake, with concrete for the new kerb and channel to Taylors Mistake, including new vehicle crossings and footpaths, scheduled to be poured this week.
Traffic management plans (TMP) have been set out along the Esplanade Road and the contractors have started cutting the concrete and breaking out of the existing concrete path.
For more information on the Whitianga Town Centre Upgrade visit the project page.