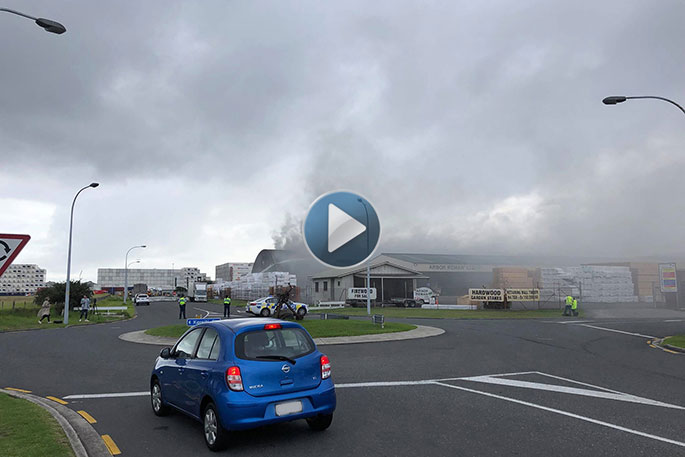 Click the image above to watch the video
Firefighters have spent the night dampening down hot spots of a palm kernel fire in Mount Maunganui.
The blaze broke out near the Port of Tauranga's container terminal around 9am on Sunday.
Fire and Emergency brought 13 trucks to the site at the Waimarie St blaze which was burning through a 10,000 square metre building at mid-morning.
Fire and Emergency New Zealand shift manager Daniel Nicholson says at the peak of the fire there were 13 appliances on site, with two coming from Rotorua and one from Hamilton.
Each of the fire trucks have four crew, making a total of approximately 50 fire fighters at the scene.
An investigation is underway into the cause of the fire, with the palm kernel likely to be left smoulder for a while until decisions can be made about what will happen next.