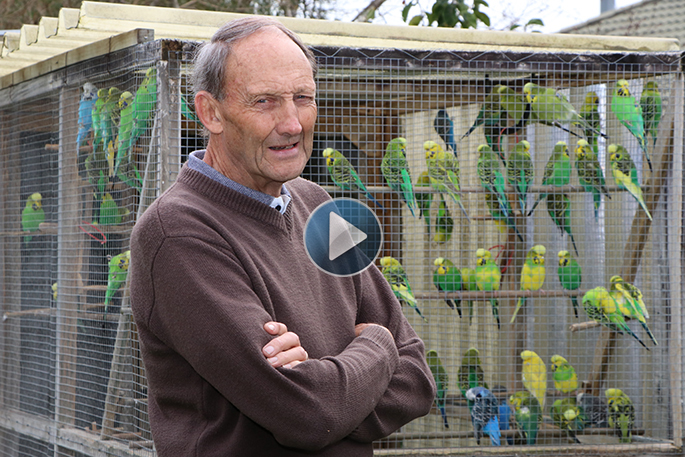 Click the image above to watch the video
Champion Tauranga budgie breeder Warren Kilmister is elated that his cobalt blue and green "big boys" won some of the hotly contested sections of the recent Tauranga Bird Show.
A budgie breeder since 1958, he joined the Tauranga club in 1979 and started showing his birds.
"He's been breeding his birds to such a high level that he won best young budgie in the show," says Tauranga Bird Club president Sheryl Baron.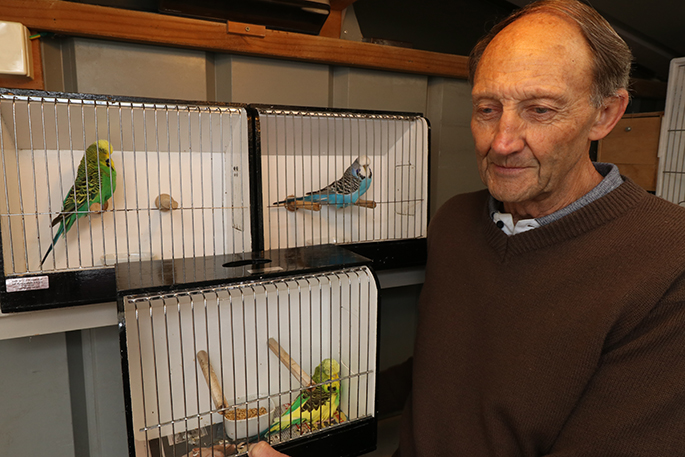 The three champion birds
As well as winning 'Best Champion Current Year', Warren also won 'Best Champion Pied Variety' and 'Best Champion Dark Factor Current Year'.
Back home in the aviary, which has many of Warren's medals hanging overhead, the winning current year bird is perched in a cage; fluffy, green and puffing out his chest. To win, they must look bold and show themselves off.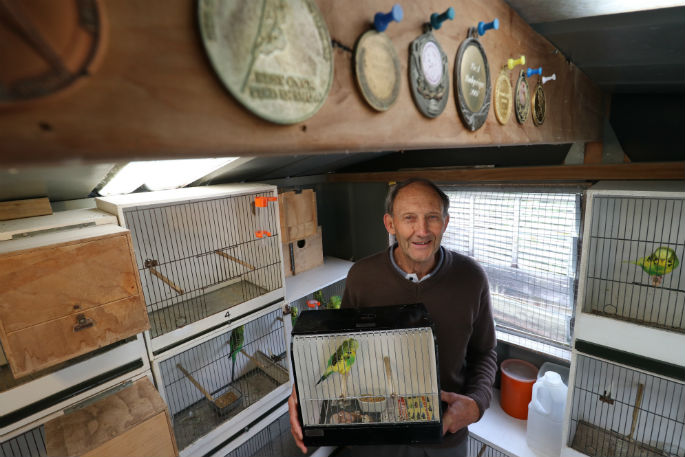 "The current year bird means they're about a year old," says Warren. "This is one of the most valued prizes to win because it means you've got the best birds coming on for the future."
Warren became a champion exhibitor in 1980 and has exhibited budgies continuously since then.
"A lot of things come in to it. The main thing is the type and style of the bird."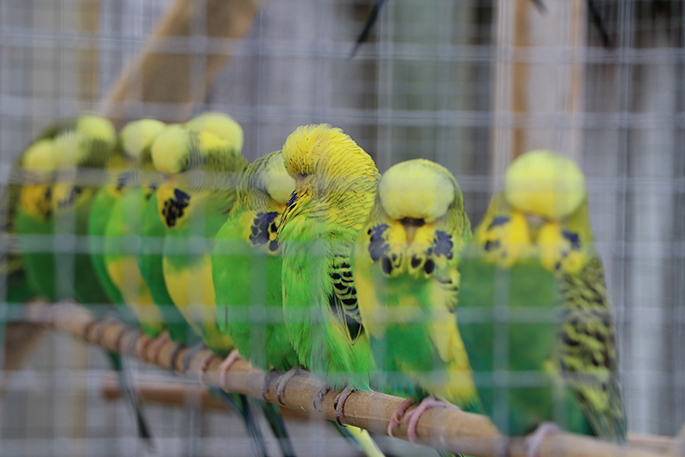 Warren's budgerigars have a unique lineage.
"Their pedigree goes back to 1994 when a group of people in the budgerigar society brought in some new birds, blood stock from England."
He breeds between 50-70 birds every year, with stud records going back to 1980.
"It's pretty involved actually. People don't realise the amount of time it takes."
He has also developed his own feed mix for the birds.
"Every second day they get a soft food mixture which I've had analysed at 28 per cent protein."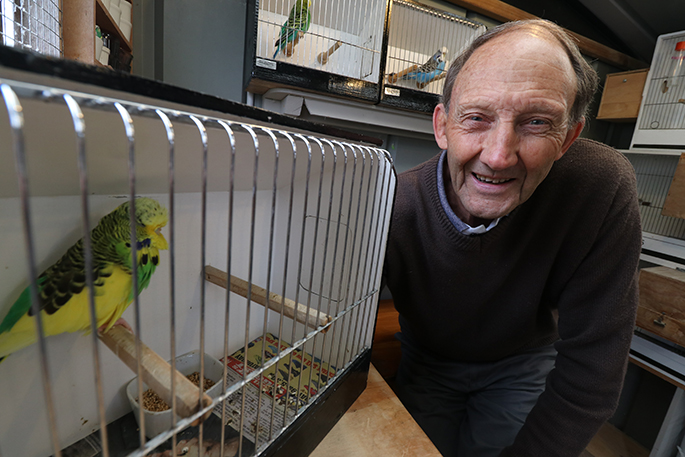 The annual Tauranga Bird Show held in May was a huge success, with people queuing at the door before the show opened.
"Exhibitors came from far and wide," says Sheryl. "From Gisborne, Stratford, Hastings and Whangarei."
On show were about 650 birds - canaries, budgies, finches, cockatiels and cockatoos.
"One of New Zealand's best breeders was here and was very impressed. He came up to me and said it was a very well-run show, and everyone was so friendly."