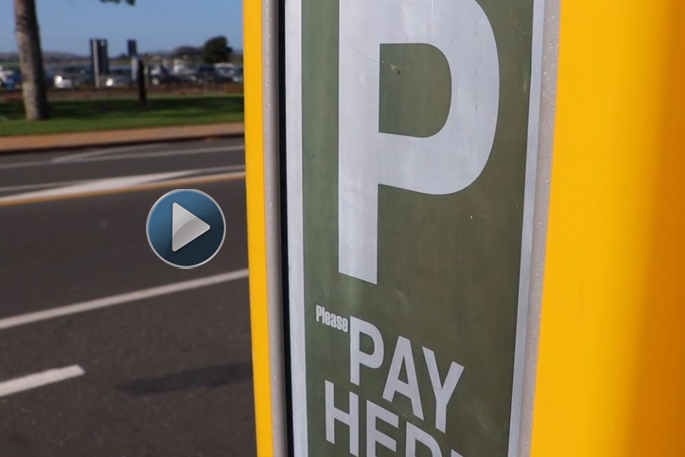 Click the image above to watch the video
Parking availability and cost in the Tauranga CBD is causing shoppers to spend their dollars elsewhere.
SunLive went into the heart of Tauranga to ask people if they tend to park in the CBD, and if the lack and cost of parks turns them away from shops in the city.
A Papamoa local says she would much rather go to her local shops or to Bayfair than travelling into the Tauranga City shops. She also catches the bus, as it's too hard to find a park.
"Parking costs too much, and running the car. I don't often come into Tauranga."
Another resident believes public transport should be utilised more often, to reduce car congestion.
"We should use buses rather than the cars if you are coming for shopping.
"You should bring bikes or use public transport."
One resident believes Rotorua has an efficient parking model, in which Tauranga should follow in.
"In places we should have what Rotorua has, which is a little disk, and you can park for a limited amount of time for free, I think that could be useful clearing up the traffic.
"I also think there should be more bike racks."