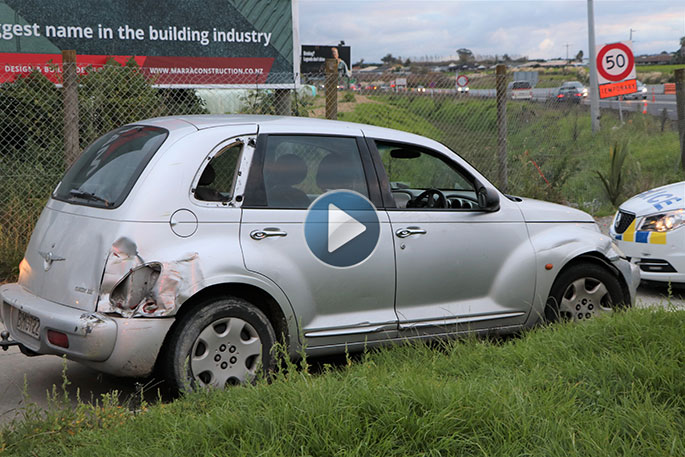 Click the image above to watch the video
The woman at the centre of a police chase through Tauranga is facing a number of driving charges.
The chase was witnessed by a number of people as officers pursued the fleeing vehicle from Fraser Street, through Bethlehem and down to Baypark on Tuesday.
A police spokesperson says the vehicle initially failed to stop for police at the corner of Fraser Street and 18th Ave at 3.17pm.
"Police followed the vehicle through to Judea, Bethlehem and Tauriko before the vehicle returned to the Tauranga South area where police lost sight of the vehicle."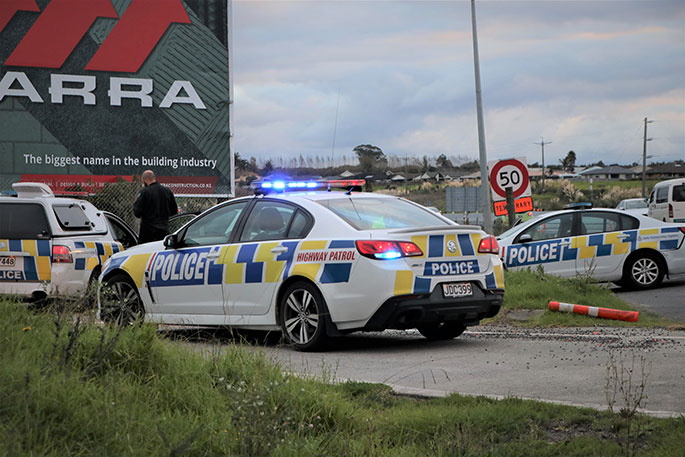 SunLive received a number of calls from members of the public who witnessed police attempting to spike the silver PT Cruiser.
The vehicle was also seen driving up on the footpath to avoid police in Greerton during the pursuit.
Police say the vehicle was stopped and the driver was taken into custody around 4.45pm.
The 33-year-old woman has been charged with failing to stop and dangerous driving.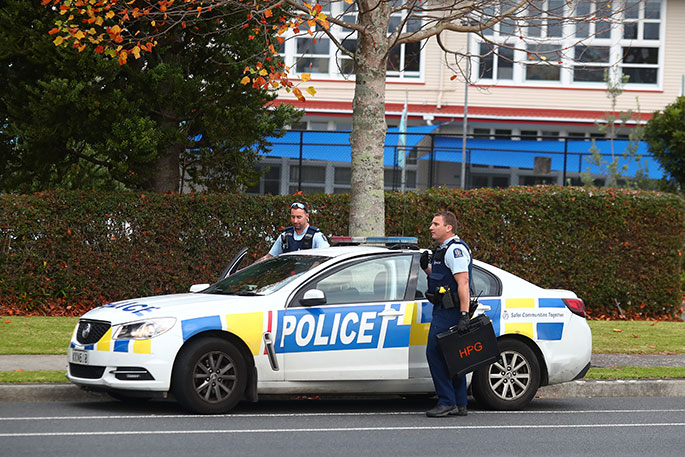 Police on Cameron Road during the pursuit. Photo: SunLive/John Borren.