Jacqui Rolleston's Pink Ribbon Breakfast proved to be a successful fundraising event.
The breakfast took place at the Te Puna Rugby club on Sunday May 19, where 100 women gathered to raise funds and awareness for the New Zealand Breast Cancer Foundation.
Jacqui and the Mana Taiao team have raised $5,857.50, and they are now placed third on the individual fundraising board.
Initially, Jacqui says she planned to have a small and intimate Pink Ribbon Breakfast.
"The idea to host a Pink Ribbon Breakfast started off as something small at home, but escalated when other friends and whānau indicated that they wanted to come, so we created a larger event and asked our whānau rugby club at Te Puna if we could host it there.
"They were supportive and everything just escalated from there."
Jacqui says in order to get 'more bang' for their fundraising efforts, her daughter Maraea and sister Jess sought sponsors and donations for an auction, which they managed to gather items for 10 auctions.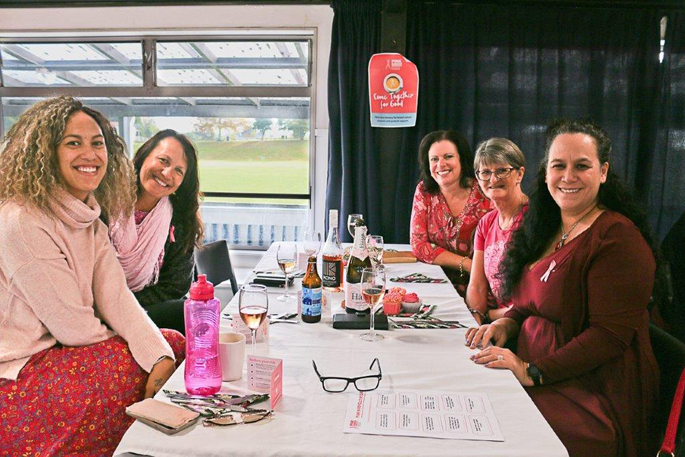 "One item was an amazing guitar from Gavin Kemble of Enspire Consulting donated, after my initial call out for a spare second hand guitar on Facebook. It auctioned off at $2300 by my mother, which was our largest auction item.
"Other amazing items that fetched fantastic prices were four Good Vibes V.I.P tickets gifted from the talented NZ reggae band L.A.B. These tickets were broken up into two auctions and sold for $400 in the first auction, and $535 in the second auction."
The remaining auctions consisted of donated items and hampers for hair, beauty, mother and baby, fitness, special occasion, family adventure and date night.
Jacqui says she and her team are blown away by the support.
"Totals auctions went at close to $4700, on top of nearly $2000 in donations to my page.
"My mum, daughter, sister and sister in-laws were all hands on on the day, it was a real whanau affair.
"I certainly don't want to leave out my amazing partner Nassah Steed, who along with the boys of our whānau, Buddy Mikaere & Tenby Powell, were instrumental in running the kitchen."
A number of notable community members took part and attended the breakfast, making it an entertaining morning.
Jacqui says The Breeze Tauranga radio host Jolene James did a superb job at being the MC, engaging the audience and reminding everyone of the important kaupapa, and Tauranga mayoral candidate Tenby Powell auctioned the items off at the breakfast.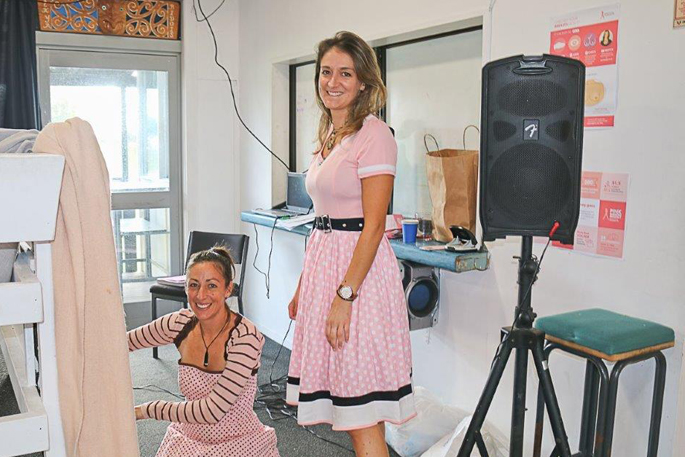 "We also had a few speakers, Ann Mitchell, who is not only a cancer survivor, but fitness physio at Total Rehab Physiotherapy in Brookfield who has a pocket rocket personality and zest for life, shared her positive story.
"Bridgett Tapsell, Owner of Village/Whare PR who recently wrote a novel called 'Hangi Pants' that has now been awarded with Te Mangai Paho funding to escalate her book to the big screen also spoke, reminding us that sharing our stories is part of a healing process.
"Steffi August also briefly spoke which was pretty special as it was her first public event since her love and husband died just over a month ago."
Jacqui says although she is pleased with the fundraising efforts so far, donations can continue to be made to her Pink Ribbon Breakfast campaign.
"We currently sit third on the leader board in New Zealand for funds raised which is pretty cool, with more money from auctions still to be paid into the page.
"However, fundraisers are still going until the end of the month so the leader board can still change. So shout out to the community to feel free to koha to the page for this awesome cause!"
To donate to Jacqui's fundraising page, click here.