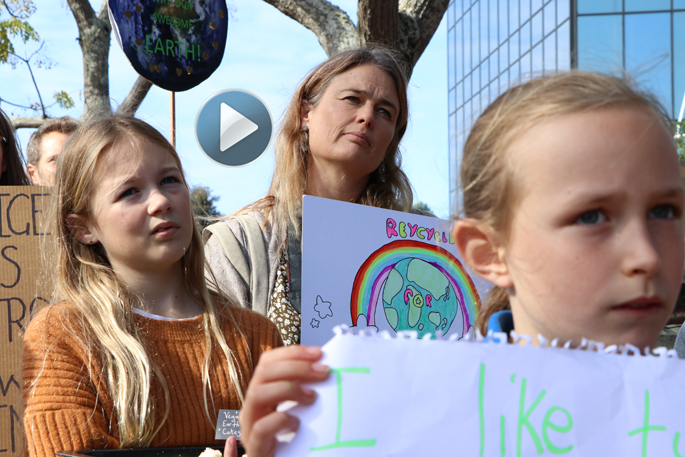 Click the image above to watch the video
Green Party co-leader Marama Davidson joined Tauranga students in protesting climate change in Red Square today.
Students and members of the Tauranga community came together to protest in the CBD, raising awareness for climate change, with fossil fuels and passing the zero carbon act being the main topics of discussion.
Mount Maunganui College head of community student Zoe de Malmanche lead the discussion on behalf of the students.
She says following the Christchurch attacks, it's important to unite and take action, and they need to have the same attitude in the climate strike.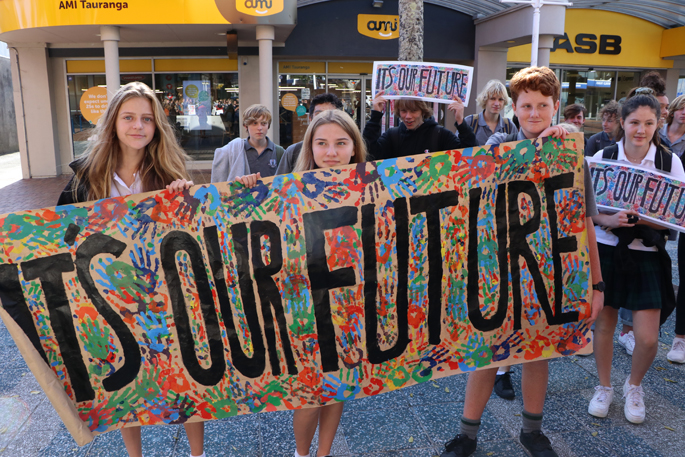 "If there is one thing this has taught us, it is the power that we can create when we all come together to strive for what is right.
"I think the same applies for the climate strike, when we put aside our differences and come together to strive for our future, we can really change.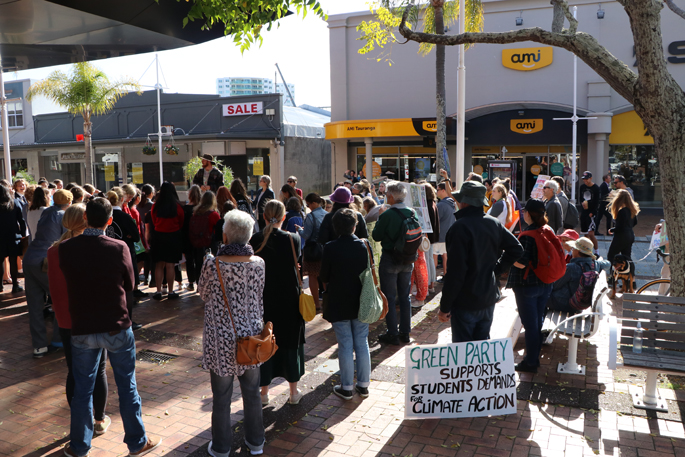 "The most important thing that the climate protest has resulted in is conversation."
Marama Davidson spoke confidently in front of the group, saying she is pleased to be in Tauranga with a positive group who all have similar attitudes to climate change.
"I am accountable as a politician to what our people on the ground are saying.
"It's Tauranga, I know all the larger centres will most likely have politicians present or local representatives present, and we need to also make sure we are acknowledging our actions around the other parts of our city centres and our provinces as well."
At the previous scheduled climate change protests, most students were unsupported to attend by their education providers and the Ministry of Education.
Today proved to be different, as all students say their teachers support their decision to take half a day off and to attend the climate change protest.