Motorists are being urged to stick to the road rule following reports of traffic light being out in Tauranga today.
A caller to the 0800 SUNLIVE news hotline says they have just driven through the lights on the corner of Cameron Road and 17th Ave and says they are out.
"I have seen heaps of near misses. If the lights are out, people should use the road rules and giveway as they would if the lights were not there."
This is the second time this week the lights in that area have been reported out.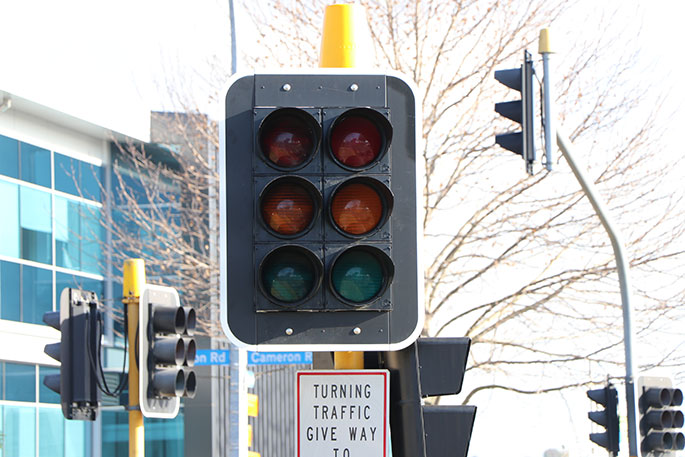 Earlier this week, motorists called SunLive to report the outage, with one person saying it appeared contractors were working to fix them as soon as possible.
Team Leader at the Tauranga transport operations centre James Wickham says several power outages have occures at 17th Ave over the past few days.
"Power is out until 3pm this afternoon.
"In the meantime, contractors will install a generator to get the signals operating."