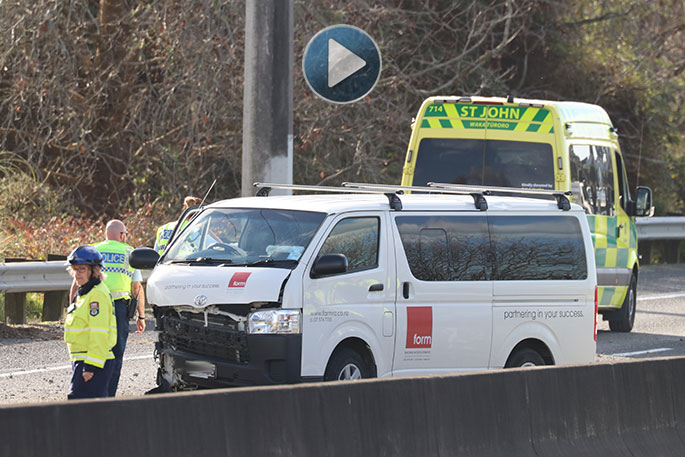 Click the image above to watch the video
A crash is causing delays on State Highway 29a, near Matapihi, this afternoon.
A caller to the 0800 SUNLIVE news hotline says a vehicle is facing the wrong way in the lane heading towards the Mount.
"It appears the vehicle has crashed. It's just as you come off the bridge, heading towards Baypark.
"People should expect delays."
A police spokesperson says they were notified of the crash at 2.20pm.
"There doesn't appear that anyone is injured, although one person may be in shock.
"FENZ and ambulance have been called to the scene."