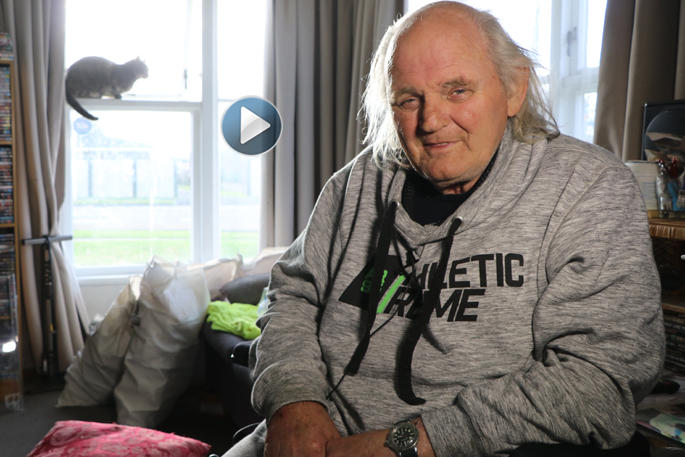 Click the image above to watch the video
He was left in the cold on Friday night after thieves stole all of Terry Sullivan's dry wood, leaving him with very little.
Now, nearly a week after it all happened, Terry's shed is full to the brim with firewood.
The 67-year-old lives alone, and is in a wheel chair after having his leg amputated. He also had a stroke six months ago and has ulcers on his other leg, which might have to be amputated soon.
He says since the stroke he has felt the cold a lot more and has noticed that he started lighting the fire earlier this winter and has sometimes been keeping it going all day.
Terry and his friend Derek Renz got in contact with SunLive on Wednesday afternoon to share that the wood got stolen. Terry says he didn't think it would come to much but says Derek encouraged him to speak out about what had happened.
The story went live just before 7am on Thursday, and by 12pm members of the community had already been and visited Terry and lent a hand filling up his shed.
General Manager for Mobility Equipment and Services Deb Chaney was just one of the many who got in touch with Terry.
"We service all mobility equipment for the Ministry of Health and Accessible in the Central North Island. I have 12 technicians that travel throughout the Bay and beyond servicing equipment and Terry is one of our valued clients," says Deb.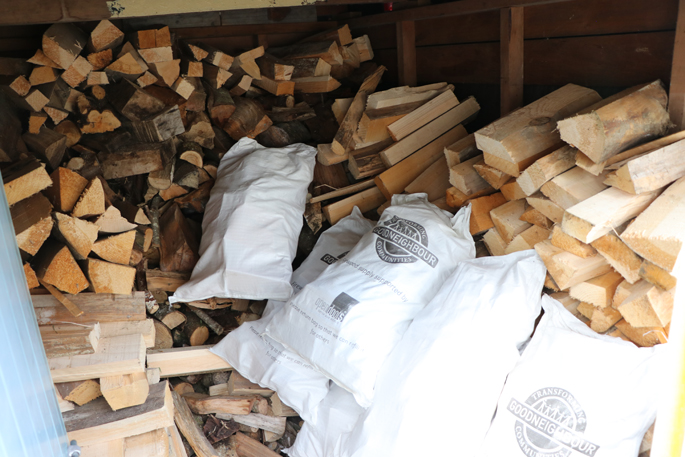 "When I read the story Thursday morning there was no way I was going to let him struggle if I could help.
"It was easy for me to organise and pay for, rather than adding stress and anxiety for Terry. It takes a village to care. A bit of love goes a long way.
"Terry is a lovely man and was very humbled that we and other helped him," says Deb.
Terry says everything that happened on Thursday was very overwhelming.
"I didn't know what to expect really, but there are some good people out there."
While SunLive was visiting Terry on Thursday afternoon, Good Neighbour brought round at least 10 bags full of kindling to help Terry out. They also brought round a boxful of food full of goodies.
"Thank you to all the people that have been in touch, it's much appreciated and I don't know what I can do but maybe one of these days I might be able to help somebody," says Terry.