A DNA test and a few conversations saying that she wasn't African was how comedian Urzila Carlson came up with the concept for her nationwide comedy show 'Token African'.
The sharp-tongued stand-up is making her way to Tauranga at the Baycourt Theatre next weekend.
"I did a DNA test to see where I'm from cause my mum grew up in foster care and no one is sure where my dad is from, so I though, just to figure out where I'm from, I'm going to do this DNA test. I was just blown away," says Urzila.
She says what also got her to get a DNA test was after she got back from a trip to South Africa.
"I am the ambassador for South African tourism and I went over there and I made some video clips, and in the clips I talk about being African and when I got back my friends said to me 'it's so weird, I never knew you identify as African'.
"I was like I don't identify as African. I am African. There is a big difference. And she goes no you're not, you're white.
"And that's when I did the DNA test. I just thought it was funny. You know, it's sort of the whole thing and I looked at South Africa and how conservative it is.
"So I thought, I'm going to try to write a show while I wait for the DNA results, which is what I did and now it's this one and a half hour show about being a token African, and it's just funny.
"There is no big message or anything. I'm not going to change the world with a show. But I love it. I'm having a lot of fun with the show, and so far the tour has been going gangbusters and people seem to like it."
Being told that she is white after saying she is African is something Urzila has also had to deal with in the past.
"I used to live in America and when you go for your driver's license, on the driver license thing you have to fill in where you're from and then it goes ethnicity and I go African.
"Then I take it up and the lady goes 'no' and I went 'what?'. She goes you're not African.
"Okay. Yes I am.
"And then we had this big to and fro and she goes, 'you're not African, you're Caucasian'.
"And I go 'no that's a description of what you think I look like but I am African'."
Urzila says those that are heading along to her show will expect a lot of laughter.
"You come out have a few wines with your mates, laugh for an hour and a half, gone home and go for an hour and a half I didn't think about any of the stuff going on in my life or any of those dramas at work, you just have a good time and when you go home, you feel better."
She says the upcoming shows on her tour are her choice and are her favourite places in New Zealand.
"Tauranga, Rotorua, Blenheim, Invercargill and Dunedin were the five I added after the tour was announced.
"My promoters pick the venues that they want me to play, like Christchurch, Auckland and Wellington and then I get to pick where I want to go, the places that I like.
"I picked those five places because those are my favourite places in New Zealand.
"I have a house in Tauranga and I've got some family that live in Tauranga, so I always make sure I've got a day off when I go there either in Tauranga or Rotorua.
"So what I look forward to is almost like a little holiday for me and I get to do the show but I also get to hang out in amazing places through New Zealand.
"I mean have you had a look around, it's one of the most beautiful places in New Zealand, so I'm taking an extra day off.
"I'm spending two days in Tauranga and I'm bringing an Australian friend of mine who doubles as my tour manager, basically just carries my books in and out, and he hasn't been there.
"He hasn't had a trip through New Zealand, so when I said I'm touring New Zealand he goes, 'call me for the cool places'.
"So he's been with me to Whangarei and now he's coming too on this leg of the tour for the five shows that I added that I really wanted to do.
"So I'm looking forward to just showing him around and you know, seeing his face when he sees how amazing it looks there."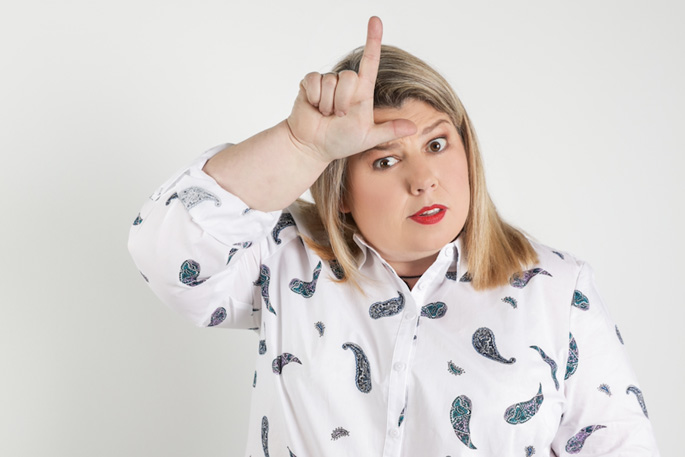 Apart from the last five dates on her tour, Urzila says she doesn't have much else in the works.
"If the general public do their job and they all watch my Netflix special then hopefully I get my own special, because at the moment I'm in 'Comedians of the world' on Netflix, but I think if enough people watch it, then they'll give me my own special.
"So you know, it really is up to the general public to push for that just by watching it."
Aside from her Netflix special she says she is much of the same.
"I already have the coolest job in the world. I get to travel to cool places and laugh with people, and the after every show I always go out and go see the audience, and thank them for coming and just have a yarn, and have a few photos.
"People go it's so weird that you come out.
"I go why? Otherwise I'm just on the road with this guy from Australia and I don't get to see people. Part of why I do it is because I like meeting people. I like hearing other people's stories. You know, that's what makes the work go around. We sharing stories and experiences with each other."
She also has a warning for the Tauranga residents if they are wanting a Patrick's Pie while she is in town.
"I know that guy with the good pies is in Tauranga there by the Lakes, so I'm going to go have some of that.
"So if you haven't had a chance to get some of those pies you better get into it before I get there next week, cause I'm about to break that man's spirit by eating all of the pies!
"Every time I go there I shit you not, I drive into Tauranga, I go through the Bethlehem way, so I stop there at the Lakes and get whatever's left there in his bakery for the day.
"So if you haven't had a chance to get in, get in."
Urzila Carlson is currently touring the country and will be at Tauranga's Baycourt Theatre on Friday August 16.
For more information about the show, click here: