A failed air release valve near the odour green dome has been the cause of a sewage leak in Matapihi.
A caller to SunLive says it got reported to the council at around 8pm last night and he noticed it around 9-9.30pm.
"That's when I rang in to complain to the Tauranga City Council.
"It had leaked all over the road, on our whenua land and we were told in a meeting that this would never happen, and it's happened."
He says the sewage leak happened near the primary school, and they had a sucker truck out there cleaning everything.
"They say they disinfected the whole area."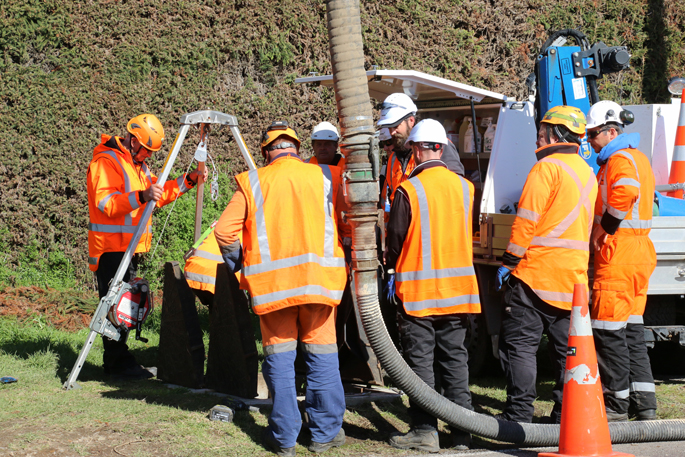 Tauranga City Council's general manager for infrastructure, Nic Johansson says a sewage leak on Matapihi Road by Matapihi School was reported to council around 8pm last night.
"Repairs were completed at 9.30am and the pipeline is fully functional again using another air valve. We are now checking all air values along the pipeline again.
"Council contractors were onsite throughout the night to ensure the leak was contained, including a sucker truck in case of any further leaks.
"Contractors have cleaned and disinfected area.
"Council staff have been keeping the community informed. We have apologised to the community and thanked our contractors who worked through the night and are still on site this morning," says Nic.