A Charlotte's Web-themed tree has won first place in the Greerton Village Yarnbombing competition this year.
Knitted by Lynne Lawson, a giant white spider web with black spiders hang from a branch of the tree, while images of Charlotte and animals feature on the trunk.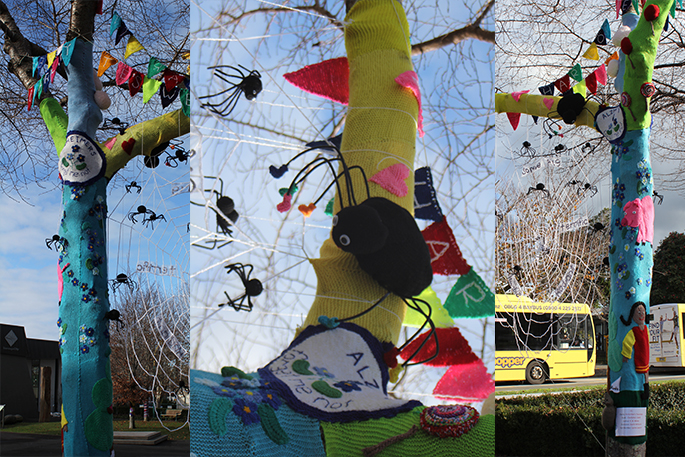 Judge Maureen Lewis, owner of Tauranga Bernina Sewing Centre, awarded the $300 prize to Lynne at a high tea event on Sunday, with another $1000 going to Lynne's selected charity Alzheimer's Tauranga.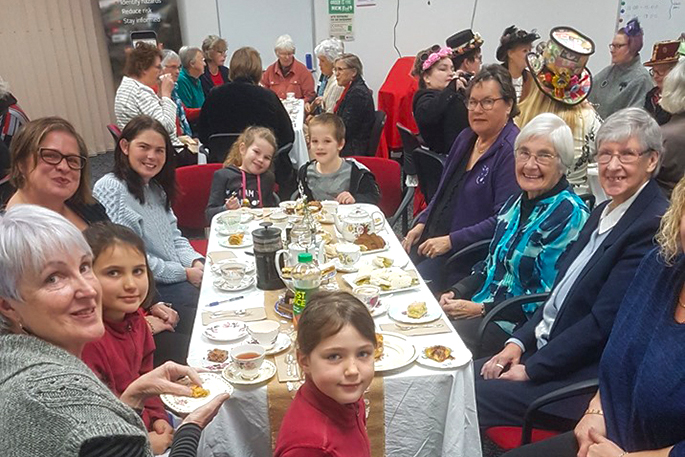 Yarn bombers gathered for a high tea event last Sunday to celebrate
How the Grinch Stole Christmas has won the public vote in the popular competition. Knitted by a group calling themselves Nutty Knitters, the tree was cloaked with a knitted image of the Grinch, taken from the well-loved story book.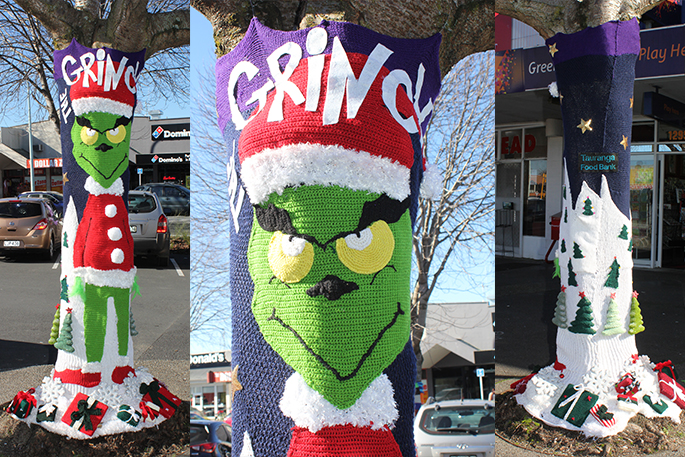 How the Grinch Stole Christmas tree
The Nutty Knitters won $500 for their chosen charity Foodbank Tauranga and $200 for themselves. This is the second year in a row that Foodbank Tauranga has been one of the winning charities.
Both winning prizes totalling $2000 were sponsored by Crockford Real Estate.
The theme for the 2019 yarnbombing was 'children's books', with about 50 Greerton Village trees decorated with spectacular artistic yarn from Sunday June 23 through to late-August. The colourful, book-themed knitted 'sleeves' had images inspired by Dr Suess, Hairy Maclary, Kapai's New Maters, The Three Billy Goats Gruff, Where the Wild Things Are, Harry Potter and The Very Hungry Caterpillar to name a few.
On June 29, a book reading event was held outside the Greerton Library with special guest authors Angie Belcher reading from her book 'The Farm Yard Idol', and Heather Haylock reading from her book 'Granny McFlitter The Champion Knitter'. Greerton Lions club members and the 'Cat in the Hat' entertained.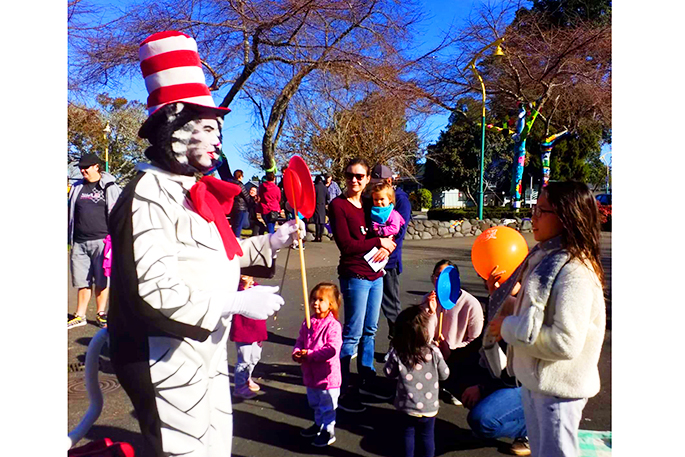 The Cat in the Hat at the Greerton Village book reading event outside the Greerton Village Library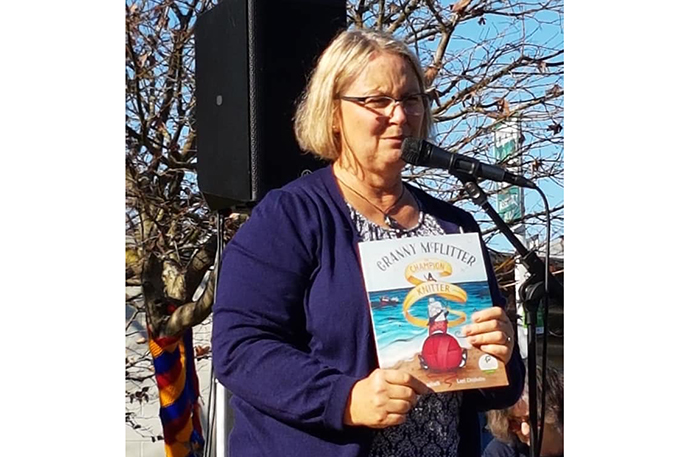 Heather Haylock reading her book at the Greerton Village book reading event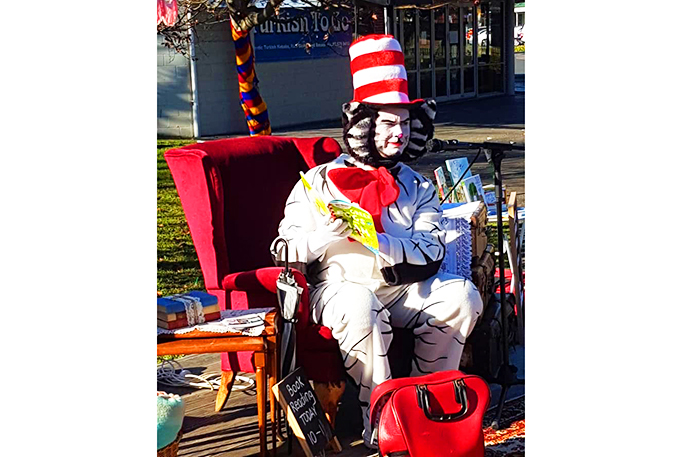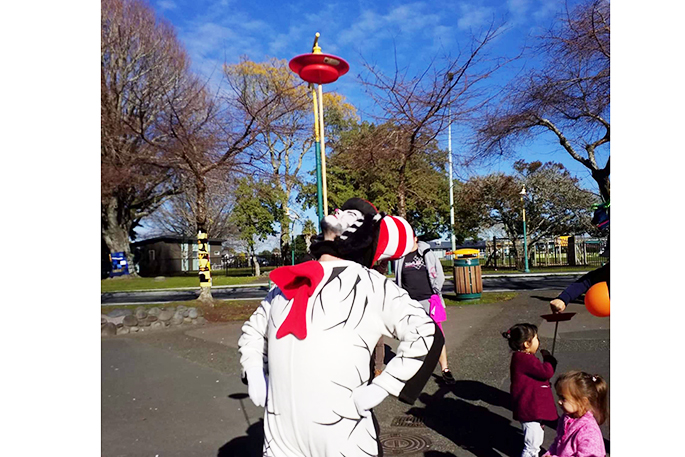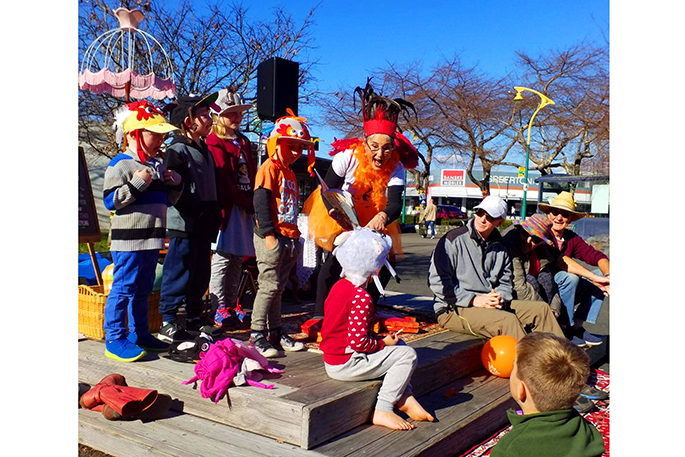 Voting also started on June 29, with the public encouraged to vote for their favourite tree.
Many shoppers visiting Greerton Village were also surprised by retailers presenting them with free vouchers and products as part of the Greerton Has Heart promotion. Photos were posted to Facebook and Instagram with the hastag #GreertonsGotHeart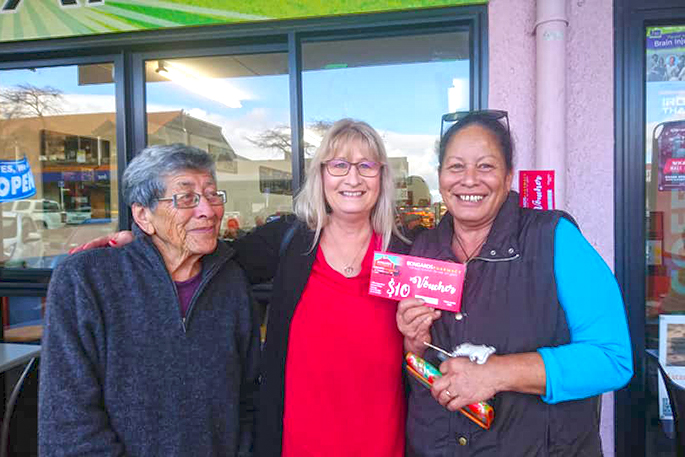 Surprised shoppers presented with $10 vouchers from Bongards Pharmacy during the Greerton Village Random Acts of Kindness
The Midwinter Madness event was also happening in Greerton with a total of $5000 Greerton dollars up for grabs by simply just shopping in Greerton Village. Over 50 businesses took part in the promotion.
The Farmyard Idol tree was voted second in the public vote competition, with $250 being awarded to the charity Te Puke Kiwicoast Lions Community Services, and $100 for the creators Michelle Cliff and the Te Puke Kiwicoast Lions. This prize was sponsored by Greerton Village Mainstreet Association.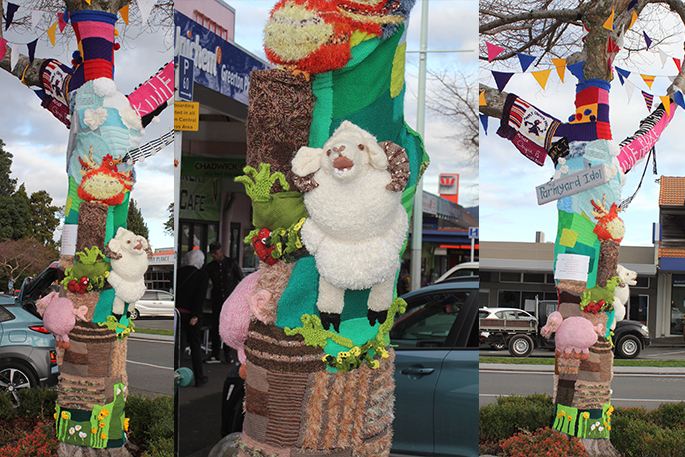 The Farmyard Idol tree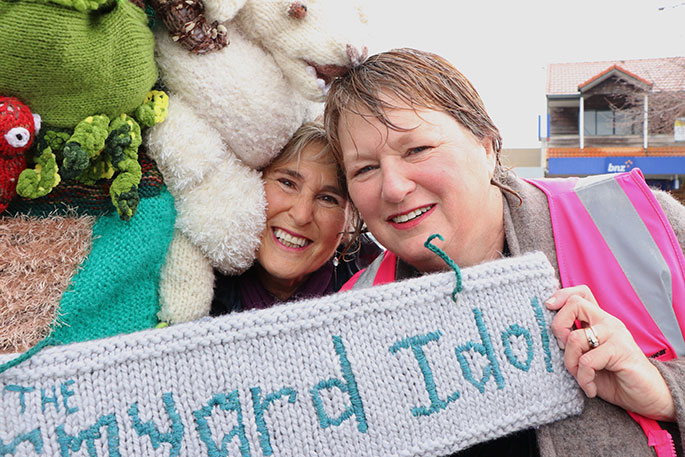 Angie Belcher and Michelle Cliff.