A wine made and produced in Katikati has added another gold medal to its name.
The Falconhead Rose 2019 has received its first ever gold medal at the New World Wine Awards. But it's no stranger to winning medals as it previously won gold at the New Zealand international wine challenge.
Falconhead is just one of the brands under The Wine Portfolio which is produced in Katikati and, director for sales and marketing Fiona MacDiarmid says they are very proud of the wine.
"Everything we did was right from the beginning. We grew the grapes – they are from our own vineyards in the Hawke's Bay. We then bottled it at Katikati and it's then warehoused in Katikati. So it's been a fully integrated process."
On the vineyards, they also have falcons to help keep the rodents at bay.
"It was appropriate on such a lovely wine to put it under this brand and also what was really important in this day and age is that the falcon is also on a $20 note.
"So there will always be change from a $20 note when you buy a bottle of Falconhead Rose," says Fiona.
To enter the New World Wine Awards, you have to meet a certain criteria and to make sure it meets the right volumes and is in the right price range.
"That can sometimes be hard when you own your own vineyards and that sort of thing, but we had a parcel of fruit that fitted all that criteria and we managed to get it in the price point, which they're selling at $12.99."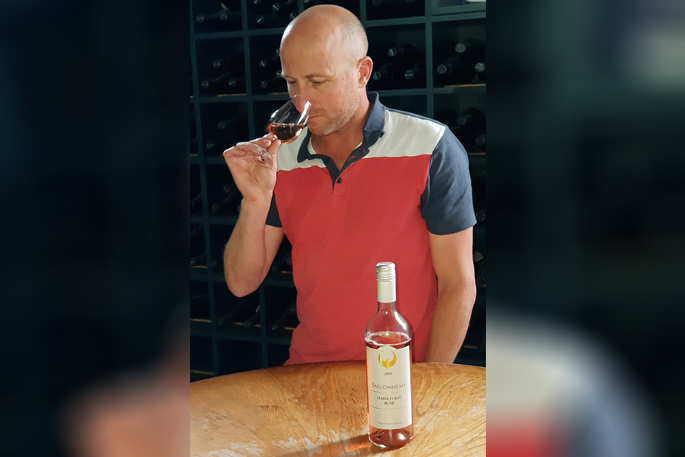 Fiona says they were very confident going into the awards, because they get to control the whole process right from producing the grapes, to bottling, right through to storage in the warehouse.
"So we knew we had something really special here with the rose.
"We pride ourselves with producing good value at every price point and we were confident that this was an outstanding rose."
She says the whole team was delighted when they found out they had won gold.
"They are a passionate bunch. We've got a lovely team of vineyard people and winemakers and they really work to achieve the very best."