After the success of Parent to Parent's inaugural first SafeSquares initiative this March, Parent to Parent and Bunnings are partnering again to help keep New Zealand children safe in driveways this summer.
The initiative aims to provide families around New Zealand with a free SafeSquare paver, to create a safe spot for children to stand while vehicles are operating in the driveway.
The SafeSquares initiative highlights the need to be vigilant and safety conscious with children and vehicles to prevent driveway-based accidents. In New Zealand, almost half of all child driveway injuries occur during summer, with the month of December alone accounting for 24 per cent of the yearly total.
As we head into the summer months, Parent to Parent is hoping the workshops serve as timely reminder to re-educate communities about the continued need for the prevention of driveway-based incidents in New Zealand.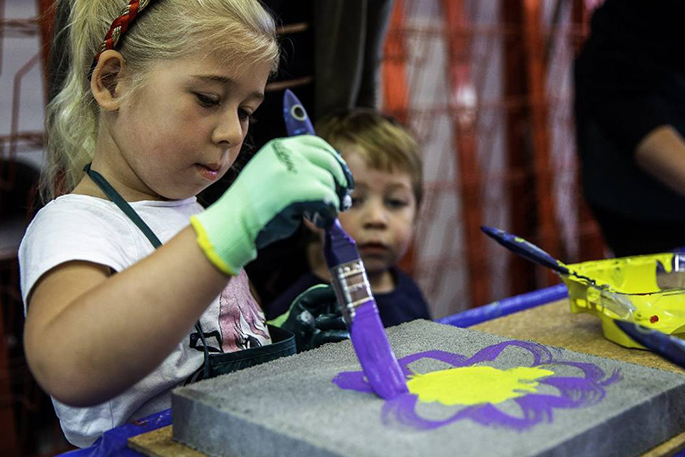 Lukas Bensemann, 2, watches as his sister paints a tile. Photo: David Unwin/Stuff
To create a free SafeSquare, on November 30 2019 from 10am to 1pm, community members are invited to their local Bunnings store to decorate a free paver that they can take away and use at home.
The workshops will be running in 46 Bunnings locations nationwide, where children will be provided with an apron, gloves and brightly-coloured paints to decorate their own SafeSquare.
Volunteers from Parent to Parent will also be on hand to discuss the best spots to place the SafeSquare once you take it home and local MPs will be in attendance to offer their support for this important cause.
There is also an opportunity to help volunteer for SafeSquares 2019. Volunteers can either meet and greet participating families and hand out driveway safety information; or help run the barbecue which is the key fundraising focus for the day. It should be a lot of fun, with the chance to make a real difference to the safety of Kiwi kids. Volunteers can fill out a form here and will need to be available for four or more hours between 8.30am and 3.30pm on the day.
Families are invited to decorate their very own SafeSquare at the SafeSquares Workshop at Bunnings Warehouse Mt Maunganui, Te Puke, Whakatane, and Rotorua on Saturday November 30 from 10am – 1pm.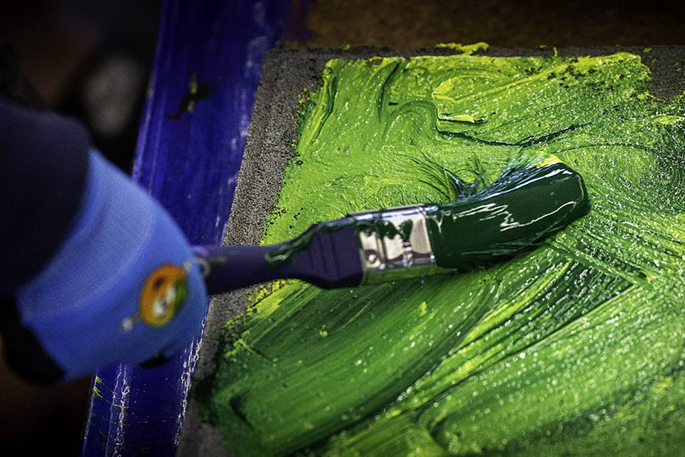 Children decorate free pavers to use at home to create a safe spot for children to stand while vehicles are operating in the driveway. Photo: David Unwin/Stuff