Kia ora and welcome to Saturday.
Expect a fine day with some morning cloud and nortwesterlies developing this morning. It's a one-layer-clothing day, with an expected high of 23 degrees and an overnight low of 14 degrees. Sunset is at 8.05pm.
Sunday is forecast to have cloudy periods with northerlies. Rain is expected on Monday with overnight temperatures dropping to 10 degrees for the rest of the week.
The much-awaited Spring Slavic Festival 2019 is on today from 10am – 4pm at the Greerton Community Hall. Come and check out performers, food, arts, craft and information and meet locals and migrants from Belarus, Russia, Ukraine, Czechia, Poland, Slovakia, Bosnia, Herzegovina, Bulgaria, Croatia, Macedonia, Montenegro, Serbia and Slovenia. Entry is by donation. Come and enjoy a stunning display of art and culture from our Slavic nationalities living here.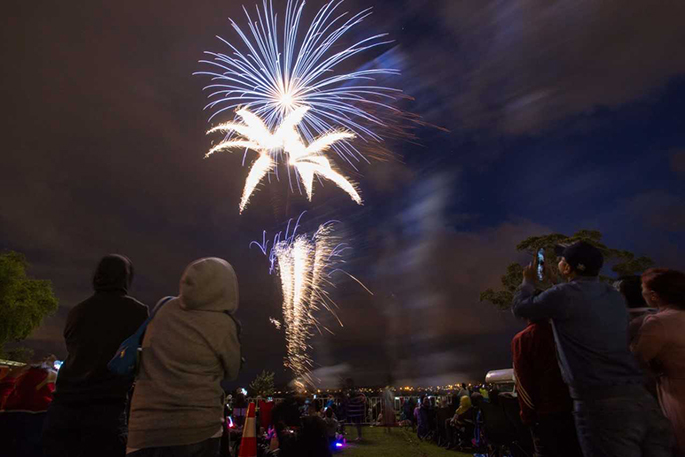 St Mary's will be holding their Fireworks Gala tonight from 5pm – 9.30pm at ST Mary's Catholic School at 11 Thirteenth Ave. For more click here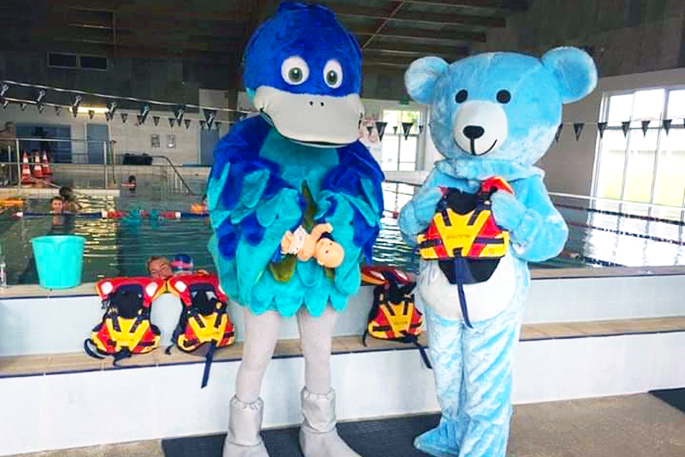 Plunket are at BaySwim Baywave today from 10am – 11.30am. Plunket and BaySwim are teaming up to promote water safety and swimming lessons. Come, say hi and enter the prize draw, with heaps of prize packs to win including lifejackets for the littlies.
The Little Big Market is on at Coronation Park from 9am – 2pm. Come and experience a wide range of gourmet street food, and arts and crafts. Face painting, a petting zoo, it's a great day out for families.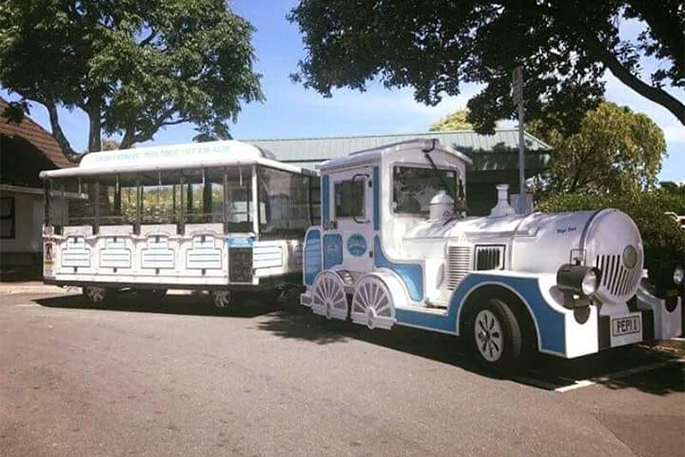 Next to Coronation Park is the Pepi Toot train which will be out about today and tomorrow from 10am – 2pm with 30 minute rides, leaving from Salisbury Ave outside the Spongedrop Cafe. All aboard! Toot! Toot!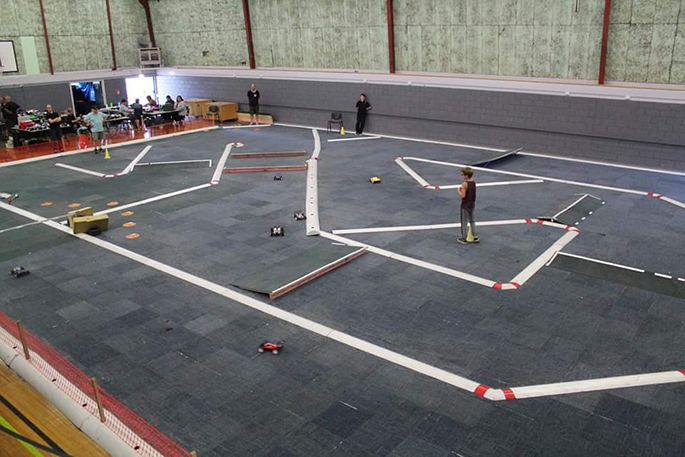 The Tauranga Indoor Radio Control Car Club are holding their final points round for 2019 from 8am – 6pm at the Mount Maunganui Sports Centre on the corner of Hull Rd and Maunganui Rd. There will be some close battles for top positions.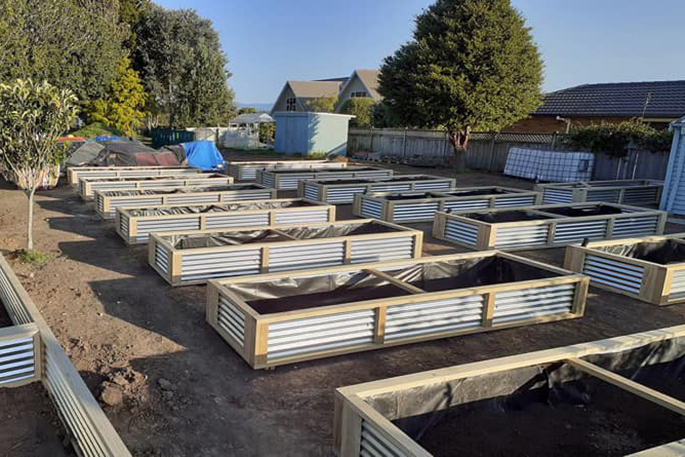 The Omokoroa Community Garden are holding a working bee today starting at 9am. Bring a shovel and wheelbarrow if you have them and come help complete filling the garden beds with compost so planting can get started. Cold drinks will be provided. Come and give back to our community.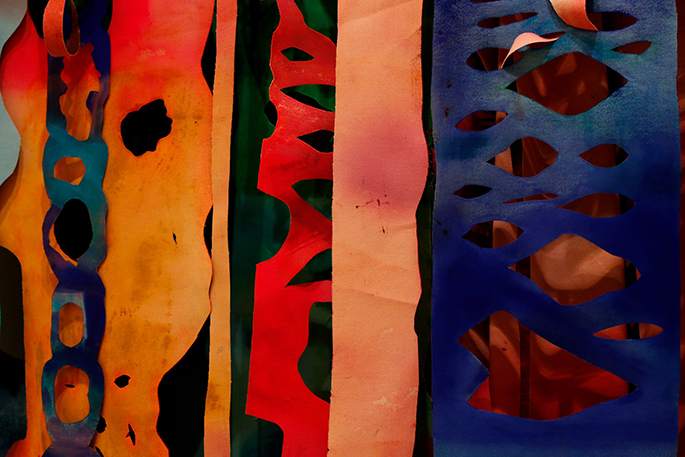 The Miles Art Award is now open for entries. Submissions are online. This is the sixth instalment of the biennial awards, with the exhibition to be held at the Tauranga Art Gallery from March 14 – June 7, 2020.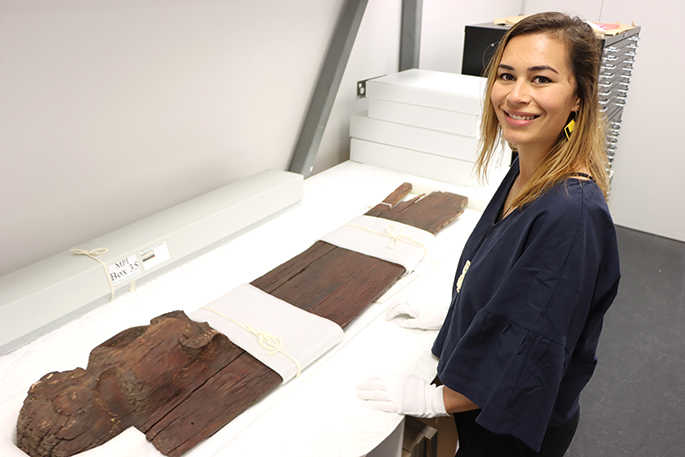 Arpege Taratoa with treasures from the Tauranga Heritage Collection
Also at Tauranga Art Gallery today will be a floor talk about the 'Te Rangi Haupapa – a woven history' exhibition, given by assistant curator Arpege Taratoa from 2-3pm. Arpege is a descendent of Henare Taratoa and will be giving insight into the exhibition's concept of duality in Maoridom and colonisation, both past and present. More here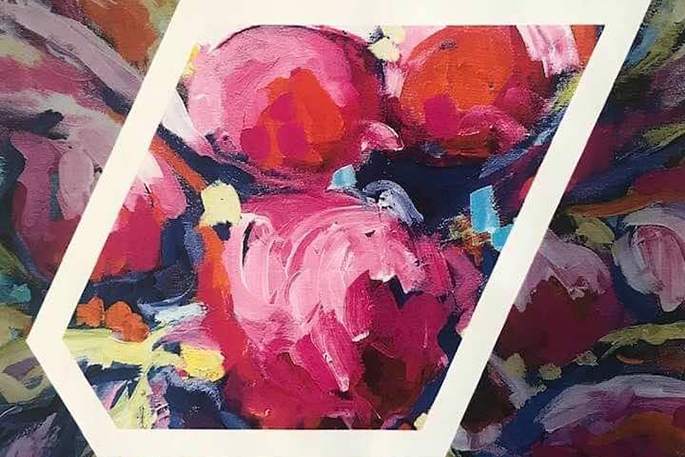 There are exhibitions on today at Tauranga Historic Village. Check out 'Passion with Paint', a group exhibition from Sue Mac Dougall, Suzy Cels, Jenn Brotherton and Melody Downie at the Incubator Creative Hub.
Over 70 skateboard decks are on display at The Incubator Creative Hub. Embellished and painted from artists around New Zealand, the exhibition launched on Friday November 1 and runs until November 26.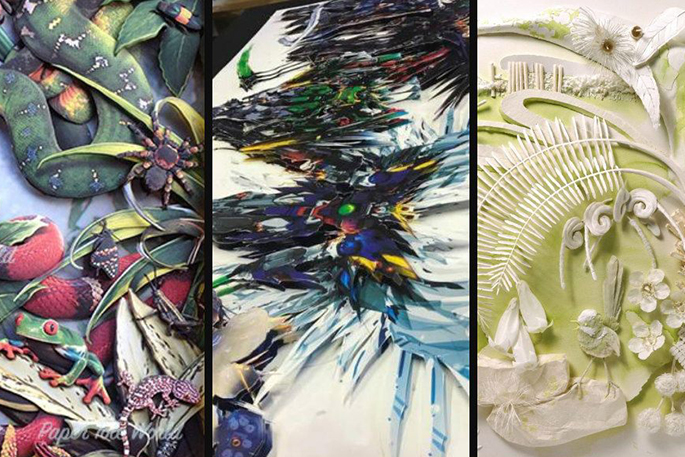 Free art workshops for 10-18 year olds are running from 10am – 11.30am at The Artery at Tauranga Historic Village. Come and learn the technique of paper tole or 3D art. More here
The Odd Couple is being performed tonight at Detour Theatre. The play runs until November 30. More here
The first Music at the Porch Waihi gig is on tonight from 6pm at The Porch Kitchen & Bar in Wilson Rd, Waihi. Come and enjoy some live music.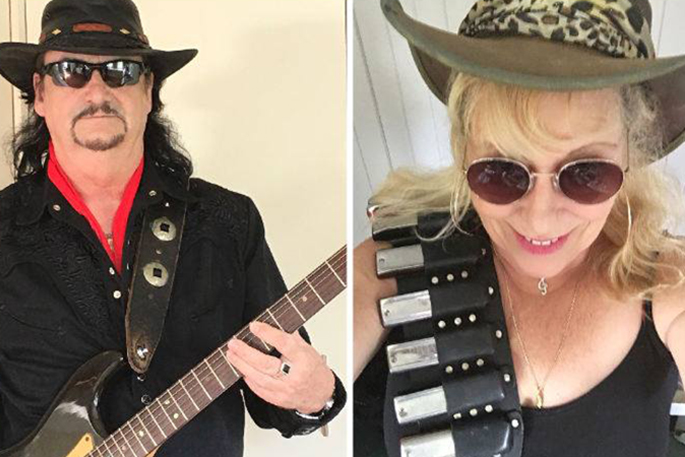 At The Black Sheep Bar & Grill in Whakamarama, the Brown Dog and Muttley Duo will be having a hoedown time from 5pm – 8pm.
For more of what's happening around the Bay:
Art On The Strand
Original art for sale. Weather permitting. 9am-4pm, The Strand, Tauranga. Tauranga Society of Artists
---
Beth-El Messianic Family
Celebrate the Sabbath (Sat) as Yeshua (Jesus) & all early believers did. All Welcome. 10am, Otumoetai Primary Hall. Joel van Ameringen 021 768 043 www.BethEl.org.nz
---
Carboot Sale
Tauranga South Community Patrol Car Boot sale. Greerton Village School 151 Greerton Rd. Site $5, Double $10. Ph Shirley 577 1116 or 0274 146 040
---
Croquet
At Croquet Mt Maunganui, 45 Kawaka St; Mon, Wed, Sat; 9am for 9:30 start. Ph Jacqui 07 574 9232
---
Free Community Fun Afternoon
Free food, bouncy castle, live music, grocery giveaway, spot prizes, magic show. BYO picnic rug, beach chair. 3-6pm Pacific Park, Matavai St, Mt. Ph Len 021 230 2210
---
Jigsaw Library
Welcome to the St Stephens Jigsaw Library 10am-12noon. Hire: $1 for 1000+ piece, 50c under 1000 piece. Cnr Highmore & Brookfield Tce, Brookfield
---
Katikati Tramping Club
Raglan walks, various. Early start 7:30am. Ph Leader Fiona 07 855 8335, Fri evening prior
---
LOL Laughter Wellness
We don't laugh because we're happy, we're happy because we laugh. Come join us. Arataki CommunityCtr, Zambuk Way, Mt Maunganui 11-11:45am. Ph Trish 022 036 6768
---
Otumoetai Tennis Club
Adult tennis. Start 1:30pm. Bellevue Park Windsor Rd (adjacent to swimming pool). New players & visitors welcome. Ph Victor 027 577 1818 a/hrs
---
Papamoa Tennis Club
Adult social tennis. Tue & Fri 9-11am, Wed 6-8pm, Sat 2-4pm. Gordon Spratt Reserve. New players & visitors welcome. Ph Andrew 021 0292 6934
---
Pétanque
At Club Mt Maunganui, 45 Kawaka St. Tues 4pm, 2nd game 5pm. Sat 1pm. Boules, coaching on site. Ph Maryan 552 4346 or 022 070 8200
---
Petanque Tauranga BOP
At Club Mount Maunganui Tuesday play starts 4pm, second game 5pm. Saturday play starts from 10am. Maryan 07 552 4346 or 022 070 8200
---
Rotorua Festival Of Gardens
Visit & enjoy over 40 beautiful gardens in Rotorua 9am-5pm. $45pp from Palmers Rotorua, McLeod Booksellers or Living Colour Rotorua. Go to www.rotoruagardens.org.nz
---
Sign Bomb
Let's talk about/with NZSL (NZ Sign Language)! Espresso Garden Cafe @Mitre10 Mega 10am-11:30am. More info Yuko email:hunyako3@gmail.com or FB:Visual Voices
---
Taoist Tai Chi
Celebrating 50 years internationally & 30 years in NZ. New beginner classes. 15 Koromiko St, Judea 8:30-10am. All welcome. Start anytime. Ph 578 6193 or visit www.taoisttaichi.org
---
Tauranga Farmers Market
7:45-12 Tauranga Primary School cnr Cameron Rd & 5th Ave. Fresh & artisan products direct from producers. Ph 0274 915 876
---
Tauranga Fuchsia Group
Annual show Art/Craft Ctr Elizabeth St West. Sat 30 Nov 1-3:30pm & Sun 1 Dec 9am-3:30pm. $3pp. Fuschsia plants sale. Pat 579 1655 or Noeleen 578 4643
---
Tauranga Synchronised Swimming Club
Friendly synchronised swimming club based at Baywave. Beginners train Sat mornings. First lesson free. Ph Jo 027 543 1697, www.taurangasynchro.co.nz or Facebook @taurangasynchroNZ
---
Te Puke Community Market
We are back! 3rd Saturday of month, next to New World Te Puke. $10 stall, entry 7:30am Stock Rd. 9am-1pm. Ph 027 356 9545 leave message
---
Te Puke Scottish Society
Dance, 7:30-11pm, Memorial Hall, Jellicoe St, Te Puke. Live music, air conditioned hall, supper provided, great company. $7 entry. Ph Valerie 573 7093