A man who flew into a "fit of rage" and murdered his friend by stabbing him in the head and hitting him with a meat cleaver has had his appeal against conviction dismissed.
Anthony Ballantyne was sentenced to life in prison, with a minimum non-parole period of 10 years, in 2016 for the "fierce" attack that killed Ivan Kapluggin in February 2015.
Kapluggin was found stabbed multiple times in the neck and back, bleeding to death at his Coromandel home.
Ballantyne maintained his innocence at trial and claimed he was framed, saying another man was responsible for his friend's death. He maintained that stance at a Court of Appeal hearing in Auckland in September.
Justice Lynton Stevens, Justice Rebecca Ellis and Justice Mary Peters' decision was released on Thursday, dismissing the appeal.
In her reasons Justice Ellis says they had given careful considerations to all the matters Ballantyne raised.
"We are, however, unpersuaded that any of the matters raised suggest that a miscarriage may have occurred or that the jury's verdict was unreasonable," the judgment says.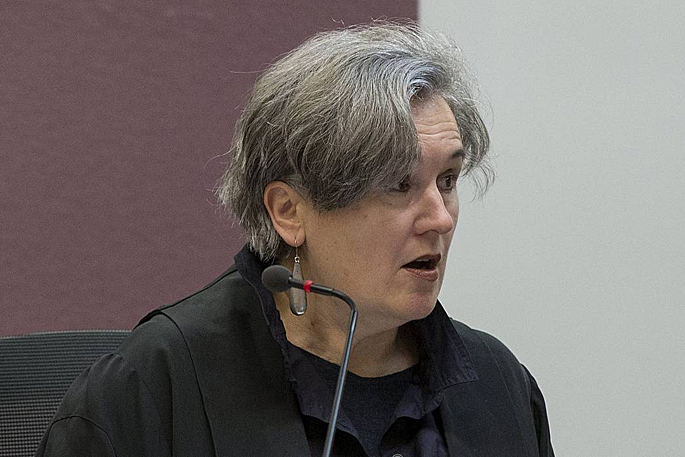 Justice Rebecca Ellis commended Ballantyne on his courteous submissions. Murray Wilson/Stuff.
Ballantyne, who represented himself at the appeal, was commended by the judges on the "courteous and clear" way he presented in court.
At the hearing, he says some forensic evidence wasn't disclosed at the trial and wasn't tested, including dark hair found underneath the victim's fingernails.
"I was 62 years of age when this happened and I never had black hair," Ballantyne says.
Ballantyne also told the court he was not drunk on the night of Kapluggin's death and his toxicology reports weren't used at trial.
"I was convicted of being in a vicious drunken struggle with my friend," he told the court.
"I wasn't drunk on the night in question."
Crown Law's Andrea Ewing says Ballantyne told police the pair had been drinking two bottles of wine, whisky and started on another bottle of whisky.
But Ballantyne claims two people killed his friend and took $25,000 of Kapluggin's money that was never recovered.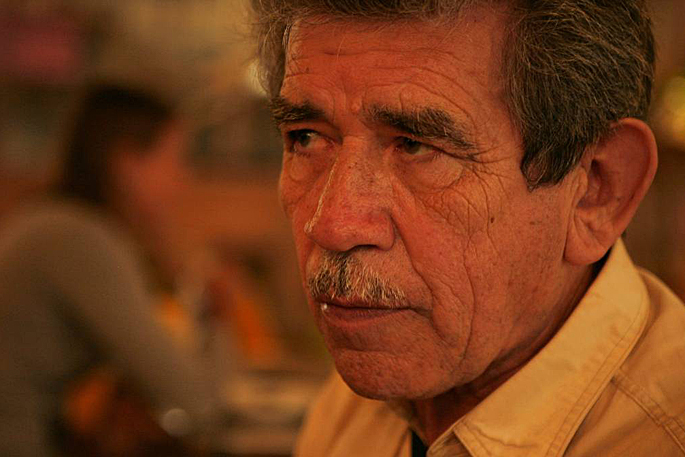 Ivan Kapluggin was an avid rock and roll dancer and insurance broker in Hamilton. He was killed at a Whangamata home in February 2015. Supplied image.
At trial, Ballantyne said fellow Whangamata resident Graham Dowling was the killer.
But Dowling, who suffers from Parkinson's disease, told jurors he was not at the house.
Ballantyne asserted he had invited Dowling over for drinks and the third man must have found out Kapluggin was in possession of "a large sum of money", which he killed Kapluggin in order to steal.
During the trial, the court heard Kapluggin was visiting Ballantyne from his home in Thailand at the time of his death.
Ballantyne and Kapluggin had dinner, eating outside on the Whangamata home terrace, drinking wine and whisky, while listening to music as "two old friends having a nice time".
The Crown claimed Ballantyne became angry when Kapluggin questioned his friend's perpetual motion invention, and the high hopes he had for its monetary benefits.
In a frenzied attack, the Crown said Ballantyne struck his friend in the face, breaking his glasses. The pair then went inside where Ballantyne grabbed a knife and "fiercely" attacked him.
Kapluggin suffered seven stab wounds to his neck and back, cuts on his hands, face and body.
He fell to the floor bleeding profusely and died.
The court heard Ballantyne then grabbed a meat cleaver and struck Kapluggin in the head.
"Had he been alive he would not have survived that blow with the cleaver," Justice Timothy Brewer said at the sentencing.
Ballantyne called 111 and attempted to distance himself from the crime.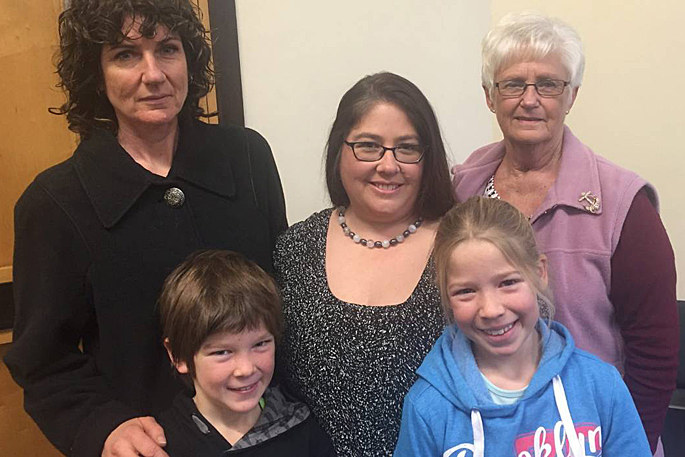 Ivan Kapluggin's daughters Heidi Holland and Marie Kapluggin-Holtham with his ex-wife Judy Jamieson and his two grandchildren Jesse,7, and Makayla, 9, outside the High Court in Hamilton. Phillipa Yalden/Stuff.
Taking the 111 call on that day was Kapluggin's daughter, Ngatea-based St John dispatcher Marie Kapluggin-Holtham.
She was told by police it was a cardiac arrest in Whangamata and it was unsafe for St John crews to attend.
Seventeen hours later she discovered it was her father.
At sentencing, Kapluggin-Holtham says her father's death and the trial been a "continual emotional rollercoaster".