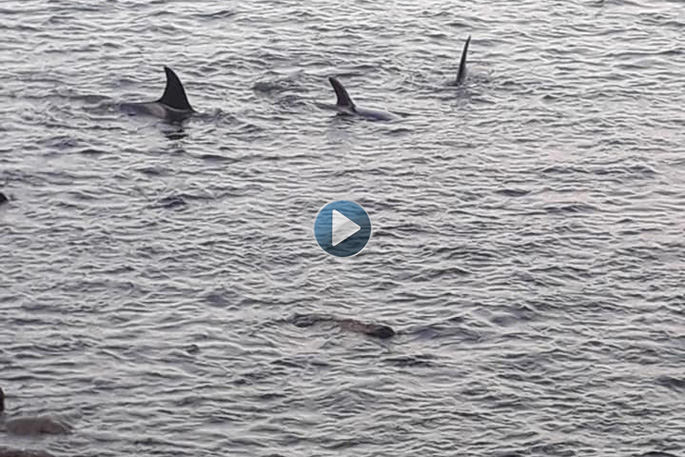 Click the image above to watch the video
A pod of orcas have been spotted in the Tauranga Harbour.
A Mount Maunganui resident was out on their morning walk when they encountered five orcas swimming around Mauao, at around 7.30am on Sunday morning.
Trish Crompton says she stopped and watched the orcas for about 10 minutes before they headed off into the harbour around by Matakana Island.
One of the orca has a recognisable flopped over top fin, so it is believed it is the usual orca pod that comes and goes.
They were seen cruising past Whangamata on Saturday.