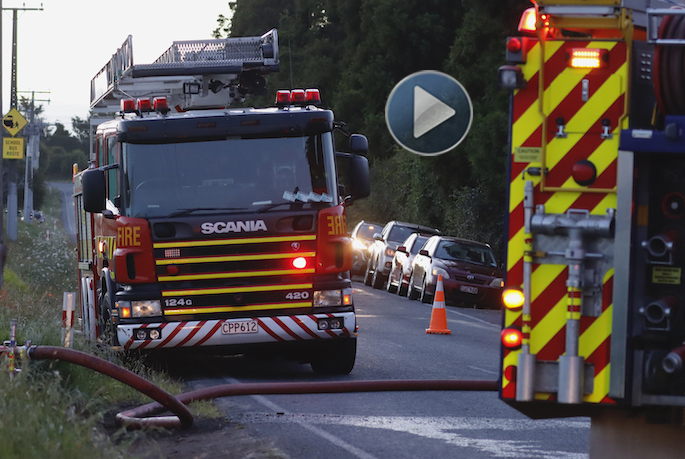 Click the image above to watch the video
UPDATED 9PM: Smoke and flames can be seen billowing from a house fire in Welcome Bay this evening.
Several people have contacted SunLive to say they can see the smoke coming from the area.
One person is in Parkvale and says she could see the smoke growing thicker and thicker.
Another person, who is in Papamoa, snapped a photo of black smoke coming from the area.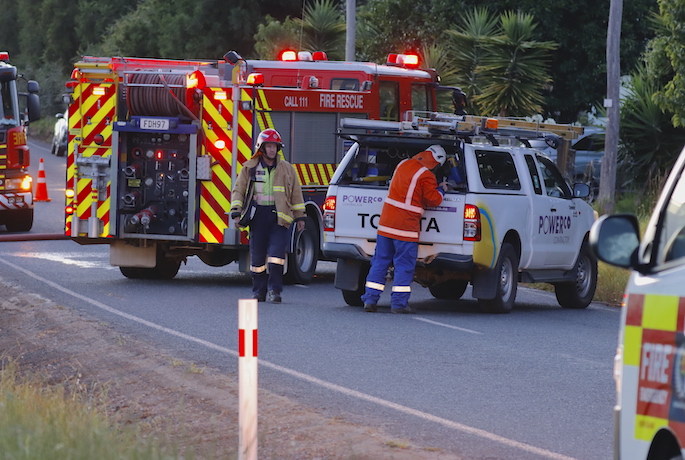 Fire and Emergency New Zealand northern fire communications shift manager Kaisey Cook says firefighters were called to a house fire on Kairua Road, Welcome Bay, at 8.15pm.
"The house was well involved when crews arrived.
"We have three crews currently working to put the fire out."
The fire is in a house behind four shelterbelts.
A resident in the area says the house was fully engulfed in flames.
EARLIER: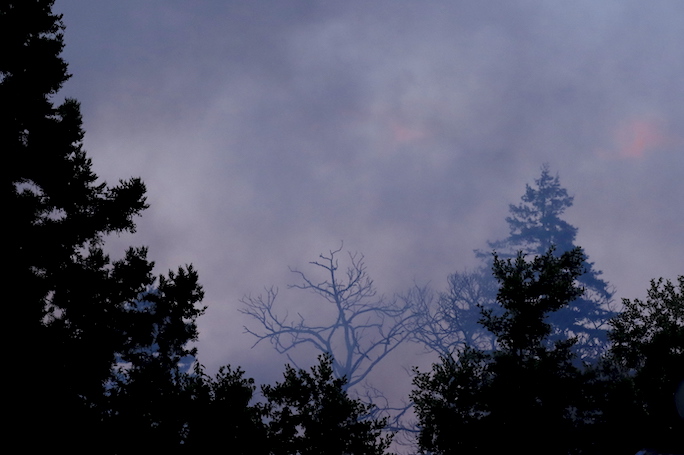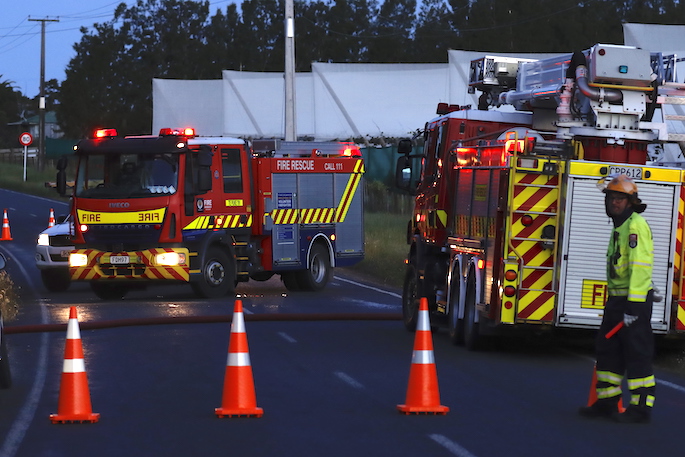 Reports are coming in on a fire in Welcome Bay this evening.
A SunLive reader has messaged us on Facebook to say she can see smoke coming from the Welcome Bay area.
"Looks like there's a fire in Welcome Bay.
"Can see lots of smoke, getting bigger, from Parkvale."
SunLive is working on getting more information and will update this story as soon as we have something more.
At the scene?
Call 0800 SUNLIVE or email photos to newsroom@thesun.co.nz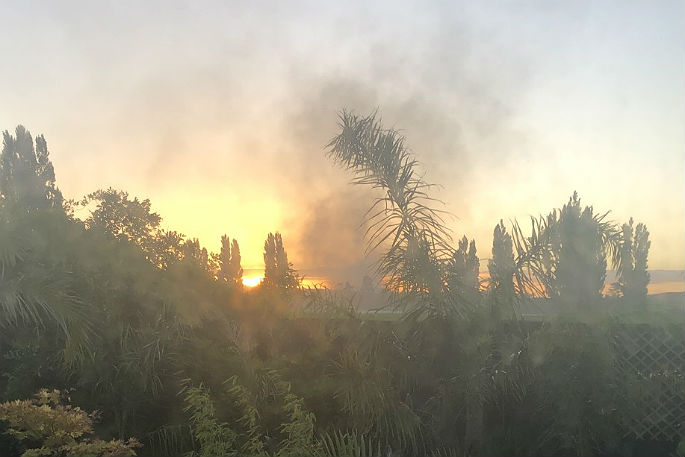 Image Supplied