A man who has experienced the importance of a rescue helicopter first hand is angry a helicopter is not based in Whitianga this summer.
For the last 10 years, a rescue helicopter has been based in Whitianga for around eight weeks from Boxing day until mid-February.
This year as part of 10-year modernisation programme the Ministry of Health has decided not to base a helicopter there.
Max Laurie lives in Maramarua and has witnessed a number of near misses and crashes on State Highway 2, as well nearly losing his life in one.
He says the rescue helicopter was vital and enabled his serious head injuries to be treated quickly.
"To me it's urgent to have that facility in the Coromandel - why have them all in Auckland?"
In November 2017, Max was heading to Auckland towing a digger on a trailer, shortly after leaving home he tested the brakes which caused the trailer to fishtail and the ute rolled.
"The ute was on its side and my head had come out of the driver's window and had been scraping the road.
"I was pretty beaten up, the chopper came in and took me away."
The 69-year-old says if he had faced an ambulance ride to the nearest hospital, the outcome could have been very different.
"St John's ambulance do a brilliant job, but time is of the essence.
"You can't make some decision like taking the chopper away from Whitianga lightly, you're playing with people's lives."
Max owned a dairy farm near Whitianga in the 1990s, so knows the area well.
"We lived in Whitianga, we know what the isolation's like down there."
The closest hospital to Whitianga is in Thames, which is an hour and 20 minutes away in a vehicle.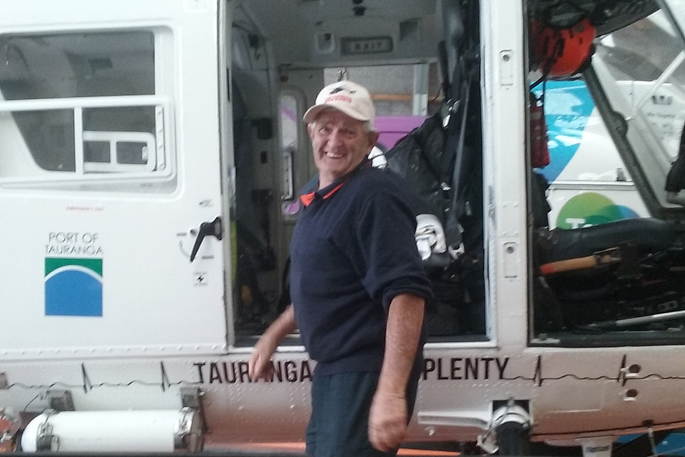 Max Laurie understands the importance of the rescue helicopter after using the service. Supplied image.
Coromandel Rescue Helicopter Trust chairman Brian Bowering says the decision to remove the helicopter is extremely disappointing.
"The mere fact that we have the whole established facility here for it and it's not here is the biggest let down. There's $1 million been spent by the community and not one cent of government funding.
"To have no helicopter here is just absurd with the population that's here at the moment, the place is heaving with people and we just haven't got it here."
The community raised $1 million for a purpose build facility for the helicopter with a house for four crew members that was completed in 2012.
Brian says the aircraft would have several callouts a day when it has been stationed there fulltime.
"I don't ever remember it not having a mission.
"We can get to anywhere on the [Coromandel] Peninsula quicker than anybody else can. And because the crew is sitting here waiting for a call, they don't have to be paged to come in, they're off the ground in minutes and gone."
Response time is critical in an emergency situation, he says.
The majority of recuse helicopter callouts to the Coromadel are serviced from the Auckland Rescue Helicopter Trust based at Ardmore and by the Waikato helicopter based in Hamilton, Brian says.
If a helicopter is dispatched from Ardmore it adds 15 to 20 minutes to a trip and coming from Hamilton adds 30 minutes compared to the helicopter leaving from Whitianga, Brian says.
"It's just time, even if it just comes from Ardmore it's 15 to 18 minutes, that 15 or 18 minutes is crucial.
"If you haven't got an ambulance in town, which we very often haven't got and we're having to wait for an ambulance to come from Whangamata or Thames or Coromandel, there's an hour and a half straight away.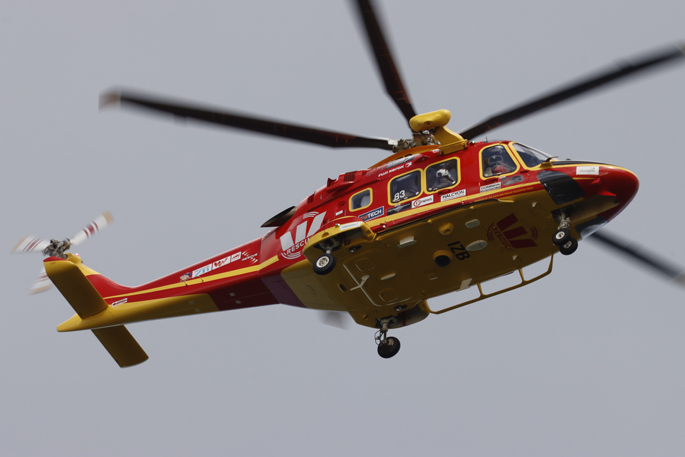 The Westpac rescue helicopter is not based in Whitianga this summer. Image: Daniel Hines/SunLive.
"So our fire brigade, who I am a member of, then we get summoned to that call to take up the slack.
"If there's a coronary say, and the guy needs CPR, fire brigade is straight into the role.
"We do CPR until St John turn up or until a paramedic turns up by whatever means and that can be easily an hour and that's somebody's life gone.
"Only 20 per cent of heart attack victims survive anyway, even with the helicopter.
"So to starve them of the helicopter it just reduces the odds dramatically."
A Ministry of Health spokesperson says, air ambulances provide a vital lifeline for communities.
"The National Ambulance Sector Office understands that residents put their trust in these services.
"A 10-year modernisation programme is underway, aiming to provide a better on-board clinical service for the whole country."
Through the modernisation programme, Whitianga and the wider peninsula now have access to new air ambulances, AW169s, the spokesperson says.
"These larger helicopters now provide space for clinical staff to deliver intensive clinical care on board, to ensure patients needing urgent treatment get the right care at the right time.
"The AW169s are based at Ardmore, and have a 20 minute flight time to Whitianga.

"Under previous arrangements, the Coromandel Peninsula had four air ambulances that responded to call outs, it now has eight."
Brian is unsure where the eight helicopters come from by his count they are still serviced by four.
"They're saying that we are better covered now because they are saying we have eight helicopters available. We can't work out where these eight helicopters are but we are definitely not better catered for."
A petition to reinstate the helicopter is gaining support and Brian says it has around 6000 signatures so far.
The aim is to reach 30,000 signatures before the petition closes on April 30. It will then be presented to parliament by Coromandel MP Scott Simpson.
The petition can be viewed here.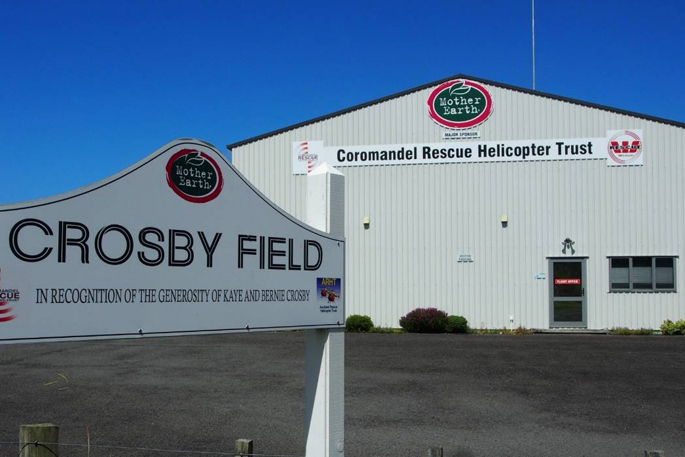 The Whitianga Helicopter Rescue facility. Image: Matt Shand/Stuff.