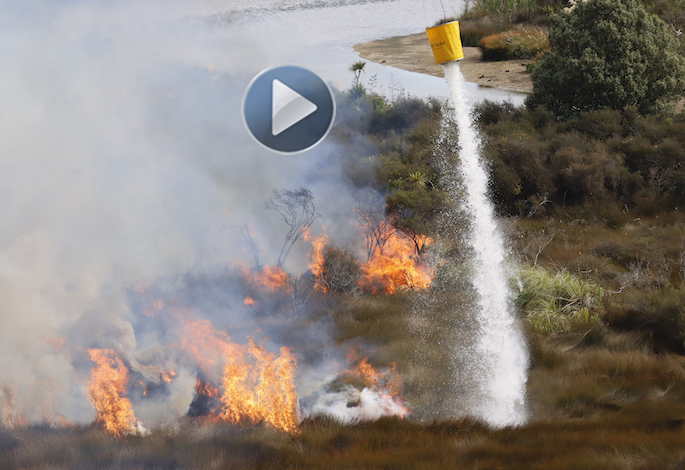 Click the image above to watch the video
Fire crews are coming from as far away as Rotorua to fight a scrub fire in Tauranga this afternoon.
The fire in a reserve behind Windermere Drive is around one kilometre by one kilometre in size.
Around 40 firefighters are working to put out the blaze with two more crews on the way from Okere Falls, says Paul Radden, Fire and Emergency New Zealand northern communications shift manager.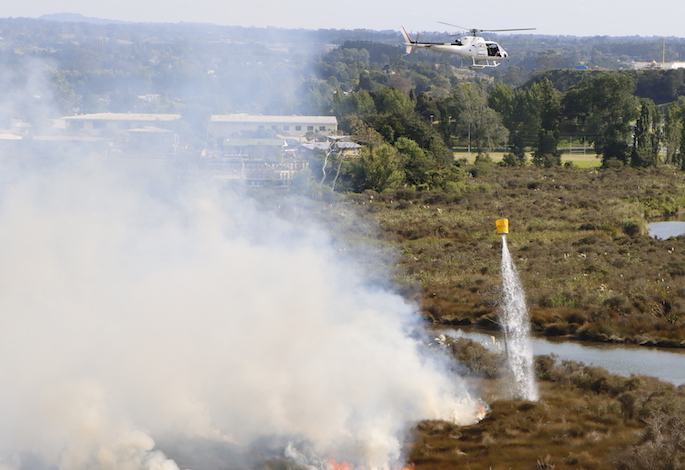 The fire started just before 2pm in scrub in the reserve that backs onto properties on Windermere Road.
Police have closed the road at the Lagoon Place Roundabout and are turning cars away.
A SunLive photographer at the scene says there are now two helicopters with monsoon buckets helping to put out the blaze.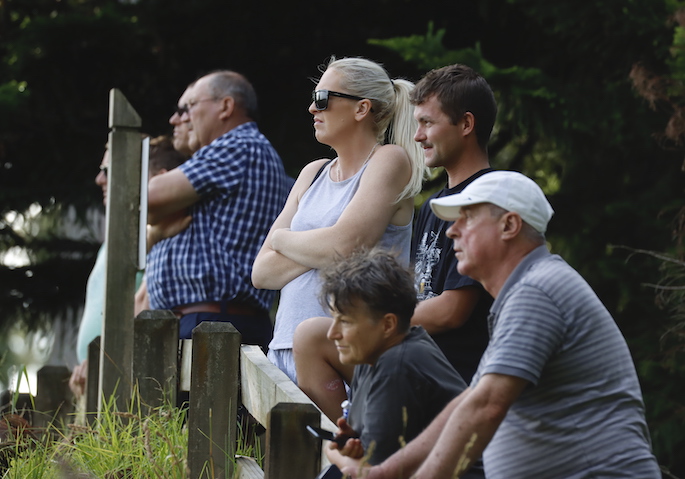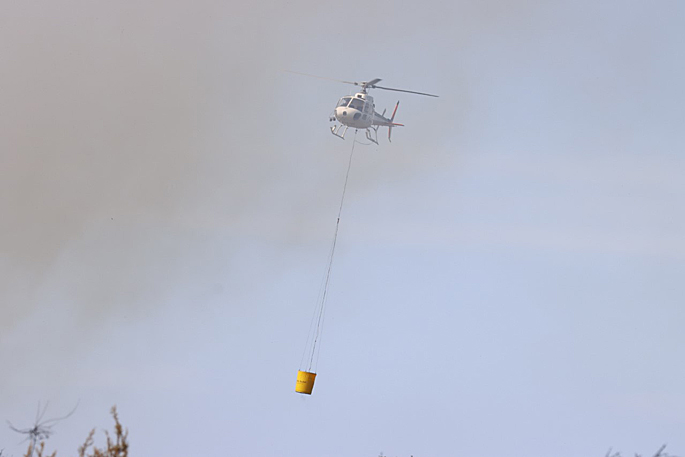 A woman is visiting family on the road and says the fire is still going strong and it looks like it heading towards Yatton Park.
"I've been here for a couple of hours and it looks like the helicopter had to leave to refuel and come back.
"People are allowed to leave if they are behind the cordon but they can't come in."
A resident in Lagoon Place says he saw the fire in the reserve.
"It's quite big, with flames up to two metres high.
"I walk my dog there every morning but now it's burnt there will be nothing there."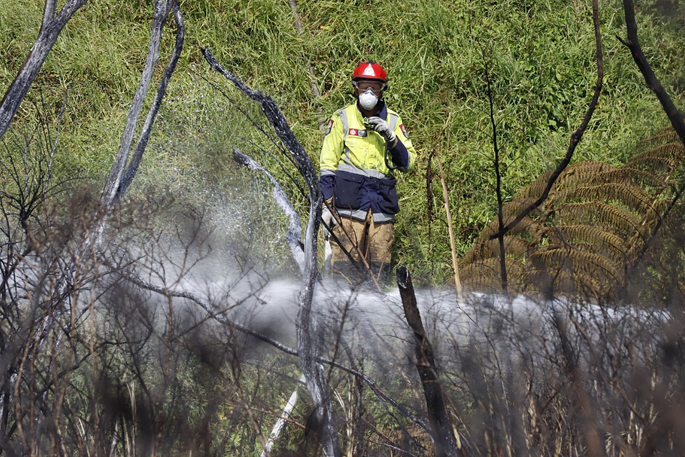 A Hairini resident say ash is falling on the home in Haukore Street.
Paul says there are no properties endangered by the fire.
"I haven't been informed of any structures or properties endangered."
He says fire crews are attending from Tauranga, Mount Maunganui, Papamoa and Rotorua.
The MetService is forecasting southwest winds with gusts of 35km/h at times.