The Te Puna Speed Shear competition is back for its 20th year with top NZ shearers battling it out on stage this evening.
People can come and watch some of New Zealand's best shearers vie to win various titles for shearing a sheep in the least amount of time – all while supporting a local teenager.
For the 20th time, Te Puna is welcoming people from near and far to come and enjoy its Speed Shear event, which this year is raising funds to get Bella, a local teenage girl, her own assistance dog.
The competition is being held outside the Top Shot Bar, on Minden Rd, starting at 5.30pm.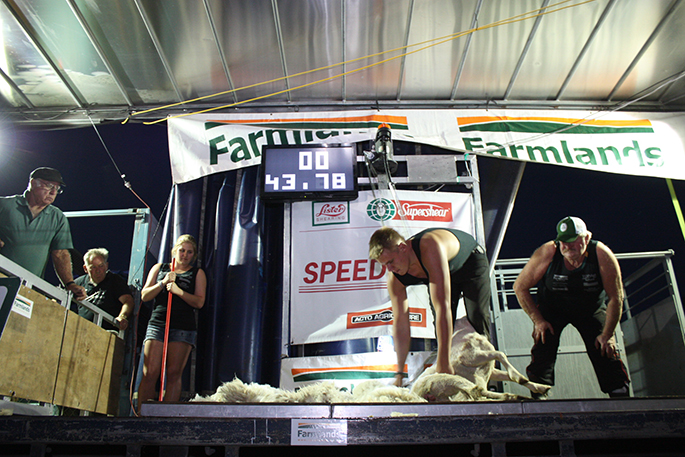 All the action of Te Puna's Speed Shear is back for a 20th year.
Local shearer John 'Worzel' Dalziel, who helped to create the event, is proud Te Puna has one of the longest-running speed shear events in the country.
"Not only that, it is still a great event to enter – we offer great prizes – and in recent years it has started to support one deserving local community member with proceeds," says Worzel.
Initially staged at the local rugby club for two years – the event now has a permanent site outside Worzel and Gary Sobye's Top Shot Bar.
"It's just grown and grown to become an event not only on the shearer's calendar but also spectators," says Worzel.
Tonight, top New Zealand shearers will each shear three lambs. With heats and finals, they battle on-stage against the clock, with the fastest time to beat being 16.49 seconds.
"This was the fastest time for the open shearer title last year, which was achieved by Jack Fagan," says organiser Maree Morton.
"Last year's fastest senior shearer was Mike Vanveen at 21.36 seconds – so these are the times to beat," says Maree, who says many city folk love coming to watch sheep shearing up-close.
"We also have retired shearers who travel to catch up with old friends and we have people who come every year – and they're the first ones to arrive and the last ones to leave."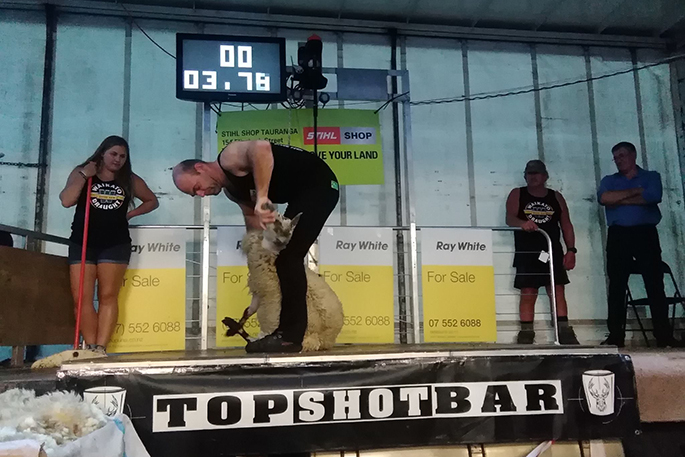 The fastest open shearer wins $2000 and the fastest senior shearer receives $1000, plus there's prizes for Veterans and Best Local Shearer. And the usual Stihl Chainsaw Raffle will be doing the rounds.
For the third year the event is raising funds to support a local youngster. This year proceeds will go to Bella. She has Sensory Processing Disorder, an extremely rare chromosome disorder epilepsy, congenital heart and kidney problems, is non-verbal and mostly in a wheelchair or walker.
Her family has waited five years to get an assistance dog – and Bella has finally been matched with 'Anna'. The cost of this is $20,000.
Te Puna Speed Shear is on today, Saturday, January 11 at 5.30pm at Top Shot Bar, 15D Minden Rd, Te Puna. Entry is via gold coin. Or support Bella at: https://givealittle.co.nz/fundraiser/bella-and-anna