Watching a Shakespearean play outdoors during summer is increasingly popular with Tauranga audiences.
Now into its fifth year Summer Shakespeare Tauranga have turned out a top performance with 'Love's Labour's Lost' amongst turn of the century buildings at Tauranga's Historic Village. It's one of the bard's earliest comedies, and full of wit and humour.
Costume design drops us into the 1940s, eloquently aiding the audience with some delightful colour combinations that help with understanding the comedy of confusion amongst the characters as their young love matures into something lasting.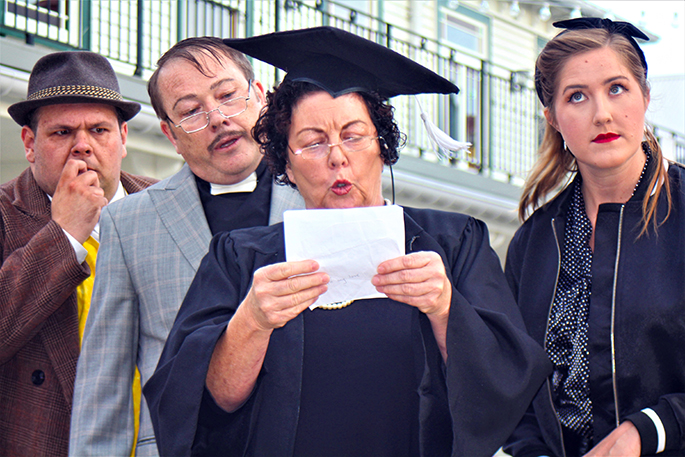 'Love Labour's Lost' tells the tale of a king and his three scholarly male friends who vow to avoid women for three years so they can focus on their studies. This decree applies to the whole kingdom, so when a local is caught pursuing his betrothed, he is arrested. Shortly after the oath is made, the four men find they have to host a French princess and her three ladies.
This would not be a Shakespearean comedy without switched letters and identities, and a thwarted romance, and so as they each fall in love and try to conceal this from each other, things become rather complicated.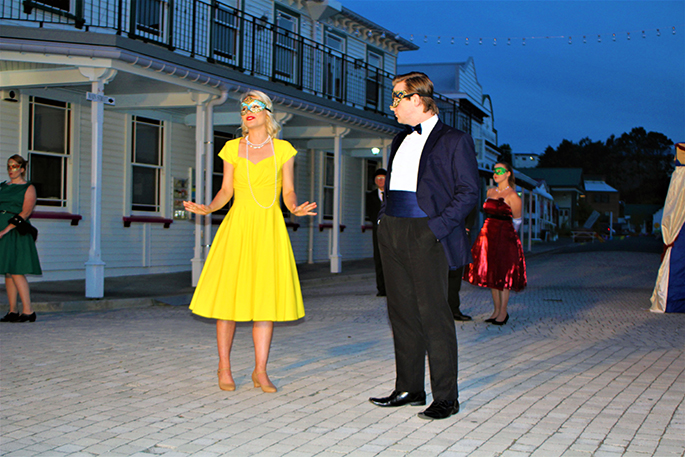 The men try to woo the women, visiting them in disguise and yet pretending to be indifferent.
The women finally trick them into admitting the truth of their love. However some bad news arrives and the Princess and her maids have to return home to France. Will they all return? Does it end happily? Do they stop labouring at love and start living it?
The Weekend Sun has one double pass to the play on Wednesday January 22 for one lucky reader who can tell us where it is being performed. Enter online here. Entries must be received by Monday January 20.