A number of aerobatic displays over Tauranga skies have kept crowds of people entertained today.
The annual Tauranga City Airshow has had something for everyone this afternoon with planes, trucks and other displays on offer,
Air Show director and Classic Flyers CEO Andrew Gormlie says they started the air show more than a decade ago.
"We used to have a smaller display group come and visit us at certain times of the year, they were called the SAA and they are still around New Zealand of course – but we built that into a full scale air show because they were gathering here anyway, and we said why don't we have a full gathering with all sorts going on, a proper air show.
"So that's how it evolved into what it is today."
Read more here,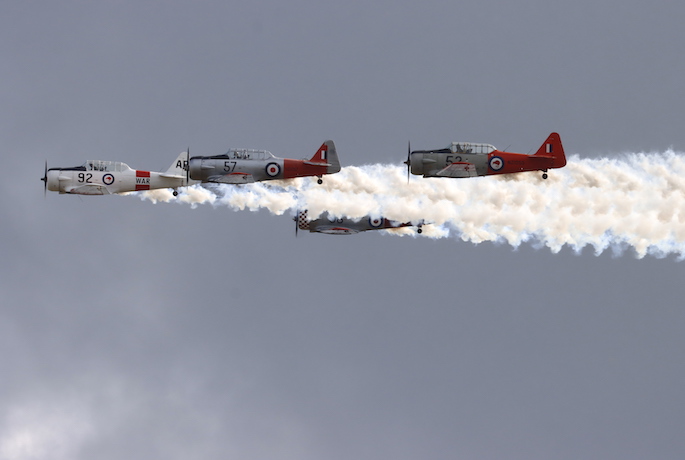 The Beech Texan T6C's of the Royal New Zealand Airforce, imported in 2015, returned to Tauranga this summer to be put through their paces at the 'Classics of the Sky' airshow.
Amongst an excellent line-up of ex-military and aerobatic aircraft was another crowd favourite; the "Roaring Forties" Harvard (Texan) aerobatic team.
With their trade mark spinning propeller "snarl" and the bark of big radial engines operating at high speed.
SunLive has received reports of a possible explosion at the Tauranga Airport, but it turns out it was just the start of a flight display.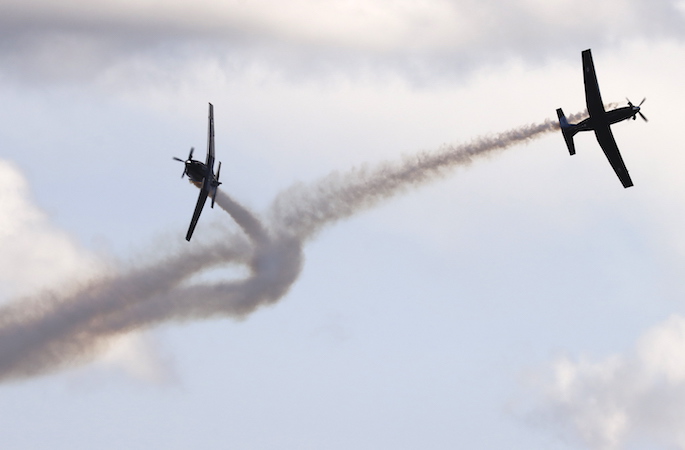 Further coverage from the airshow will be available on SunLive tomorrow.