Gillian Rowse sat in her car for 30 minutes on Friday morning, wondering if she could take the risk to drive to work.
The 64-year-old Tauranga woman was held at knifepoint after an attempted car-jacking on Wednesday, August 5.
Gillian was driving up Courtney Road in Gate Pa, about 8 am, near her work at Couplands Bakery.
Suddenly a man, dressed head-to-toe in black, jumped out in front of her car.
Gillian thought she hit a student on his way to school, so she swerved to the left and stopped. Then he opened her car door.
"I was thinking to myself 'oh he's going to give me a bollocking' because I've hit him.
"Then I saw he was crouched down into my car, and he had a red and white bandanna on.
"He had a knife."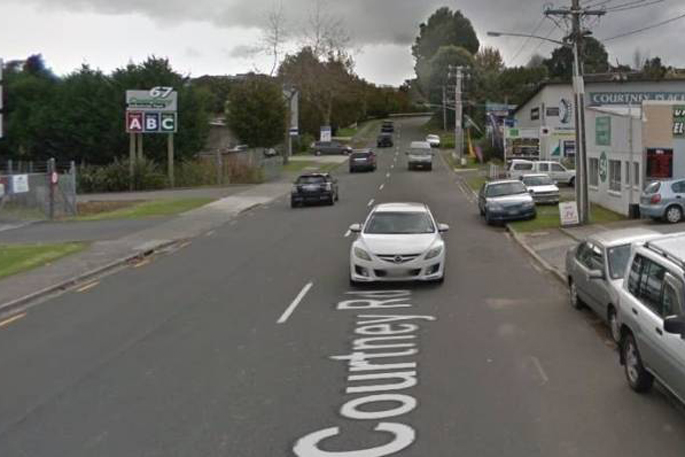 An attempted carjacking occurred on this stretch of Courtney Road, in Tauranga, about 8am on Wednesday morning. Image: Google.
The man held the knife to Rowse's neck and told her he wanted her out of the car, otherwise he'd slit her throat.
She managed to fight him off while still in her seat. Soon after, he fled on foot.
"I honestly thought I was going to die."
The attack left Gillian with cuts to her hands, face and ear. She was determined to fight the attacker off, she says.
"I don't know how I did it, I don't know whether anyone saw him, or he felt he wasn't getting what he wanted and couldn't stay any longer."
Though shaken, Gillian returned to work two days later.
"It took me nearly half an hour to get out of my driveway, I just didn't feel comfortable to drive.
"But I refuse to be a victim, I just refuse to be a victim."
She has installed a dash cam on her white Holden Captiva and won't drive without locking her car doors.
It's not the first time Gillian has been attacked in Gate Pa, she was assaulted outside the bakery in February, leaving her face bruised and swollen.
She also suffered a home invasion two years ago.
The bakery and Mitre 10 at Gate Pa Shopping Centre has had quite a few thefts to deal with, says Gillian.
"It's shocking round here, I feel so sorry for the police, there's just not enough of them to help everyone."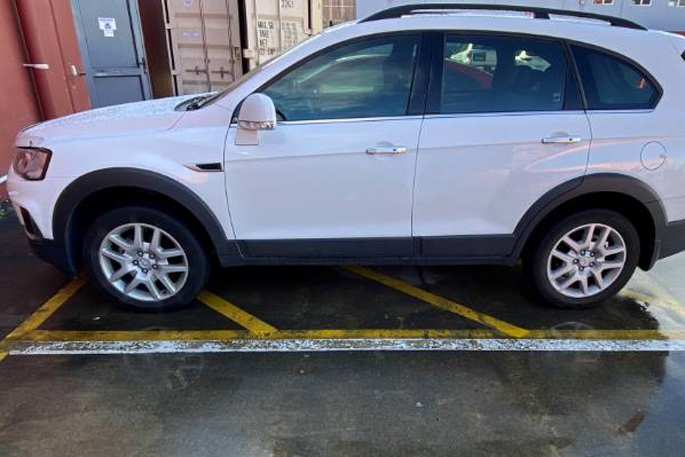 Gillian was driving this white Holden Captiva when a man jumped out and threatened her with a knife. Supplied image.
She hopes anyone who saw the attack will come forward.
"I don't want this to happen to anyone else. The next person he does this to might not be able to get away."
Gillian would like to see more security cameras in the Gate Pa area to keep people safe.
A police spokesperson says Tauranga police is still looking for the perpetrator.
"The man is described as Māori and was wearing black-coloured jeans and hoodie and his face was covered with a red and white bandanna."
Police are asking any witnesses to come forward.
"Anyone who was travelling from the Fraser Road end of Courtney Road to the Cameron Road end at the time of the incident or has any information that can assist with the investigation is urged to call Police on 105, quoting the file number 200805/0191.
This type of incident isn't common in the community, says the spokesperson.
"We want to reassure everyone we are determined to find the person responsible and hold them accountable.
"Police continue to encourage people to take safety measures when you are inside your vehicle, ensuring it is locked at all times."