Good morning and welcome to Sunday. Kia ora. Kia ngahau me o whanau me o hoa.
There will be cloud increasing during the day. Rain and northwesterlies will be developing in the morning, and clearing during the afternoon as winds turn southwest.
It's a one-clothing-layer day with an expected high of 22 degrees around 2pm, and an overnight low of 12 degrees. Low tide is at 1.27pm and high tide at 7.37pm. Sunset is at 8.20pm.
What's on today?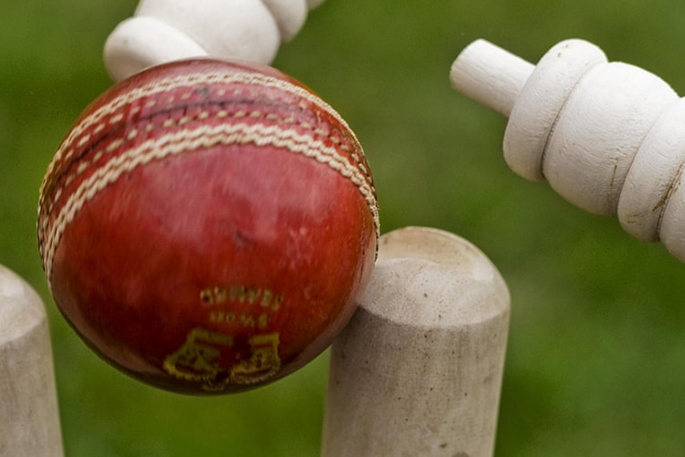 Be part of the excitement! International cricket is back! It all starts today with the Blackcaps taking on the West Indies to open the summer featuring back-to-back T20s at Bay Oval. Purchase for the Sunday game and gain entry into the Monday night for free. Simply take your Sunday ticket and show it at the gate on Monday to gain entry. Please note, this offer is subject to availability. Turn up early to avoid disappointment. Today Sunday November 29 from 2pm - 5.30pm, and Monday November 30 from 7pm - 10.30pm, at Bay Oval, Blake Park, Mount Maunganui.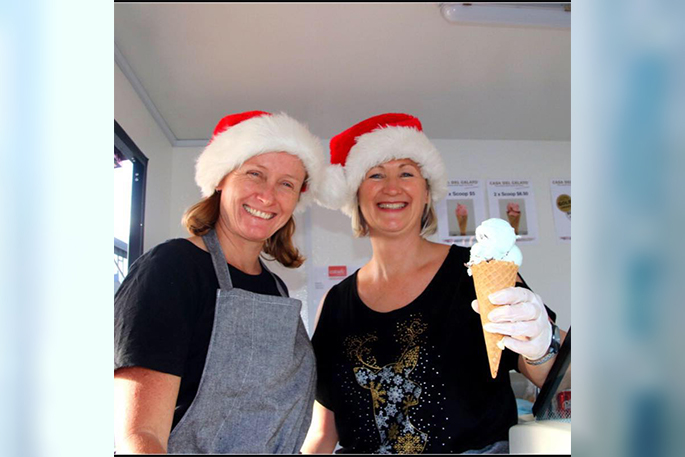 It's the last – and biggest – market of the year for the Oropi Sunday Market, and today is the fabulous Oropi Sunday Xmas Market with over 40 stallholders. Come up to the Oropi Memorial Hall at 1295 Oropi Rd to find bargains and enjoy a country Christmas shopping experience.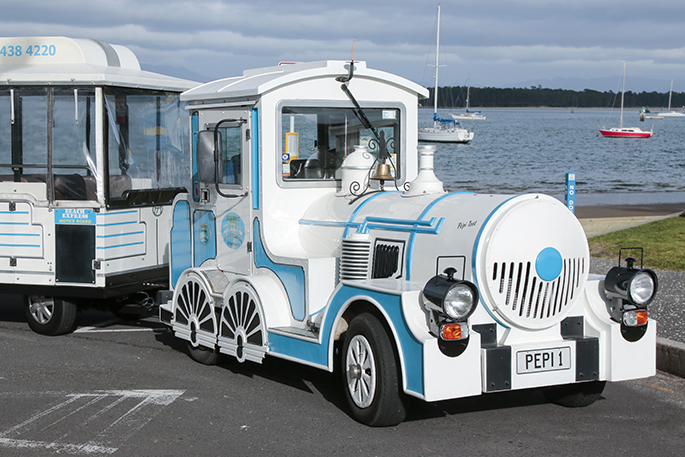 The Pepi Toot Beach Express is out and about around Mount Maunganui today and tomorrow from 10am. Come for a ride and see the Mount area from a new perspective. More information here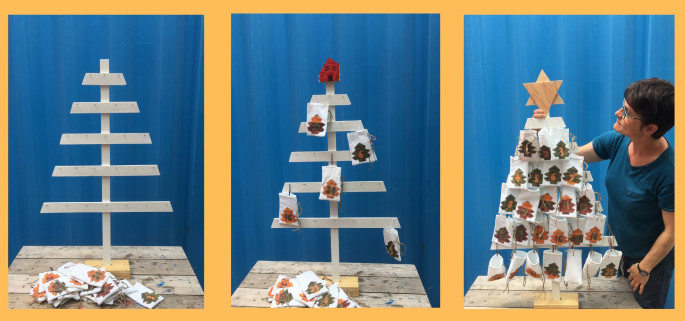 Enjoy workshops at Re:Maker, with the community of makers, located at Our Place in Willow St. Click here for more information.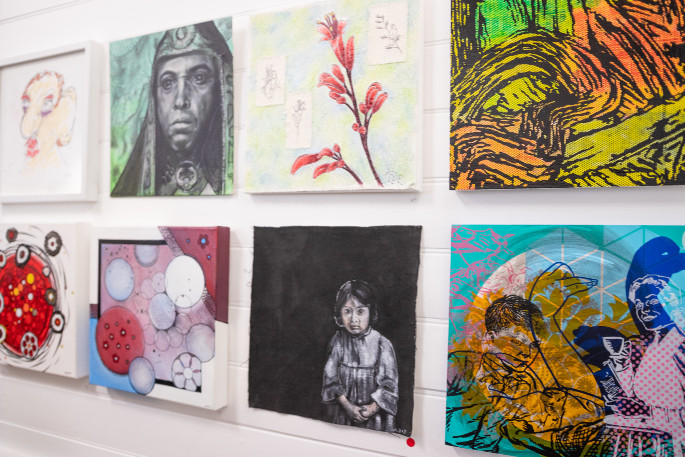 Artworks in the 112 exhibition at Tauranga Historic Village
The 112 Extravaganza of Art exhibition is open today from 10am – 3pm at The People's Gallery – Toi ka rere at Tauranga Historic Village.
Come along to a singer songwriter session at The Jam Factory from 7pm – 9pm. There will be performances from Eli Guttenbeil, EmRiver, Frances McNamara and Nick Newman. For more information click here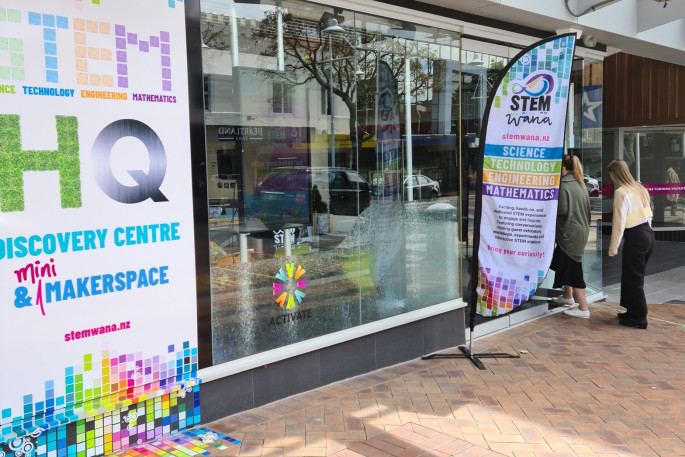 A perfect activity of high interest to all - the STEM 'Discovery' HQ is open today from 10am – 3pm at the Goddards Centre, 27 Devonport Rd, Tauranga and is dedicated to science, technology, engineering and mathematics. STEM HQ brings educational entertainment with a play and learn environment that makes way for sparking curiosity and exploration. Featuring six separate exhibit zones and a 'feature zone' that changes weekly, there are activities you'll want to keep coming back for. Exhibit spaces include a Space Zone, Sponsors Exhibitor Zone, Light Zone, Engineering Nook, Earth Science Zone, and Mini Maker's Station. STEM HQ will also have an 'indoor lawn' that hosts rotating activities and featured workshops. STEM 'Discovery' HQ runs until December 31. Click here for more information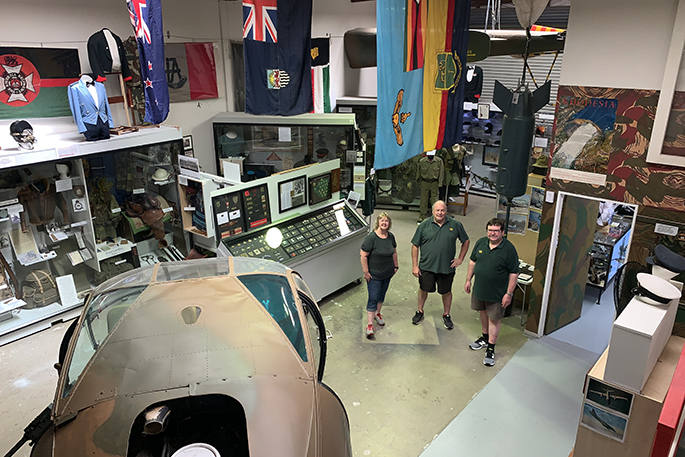 Diana Bomford, Tony Fraser and Hugh Bomford at the Lion and Tusk Museum at Mount Maunganui
Have you been to the Lion and Tusk Museum yet? It's open today from 10am - 3pm at Unit 4, 14 Portside Dr, Mount Maunganui. Come and see a massive display of Rhodesian military history records and exhibits of uniforms, medals and equipment. Opening hours are 10am – 3pm Thursday to Sunday. For more information click here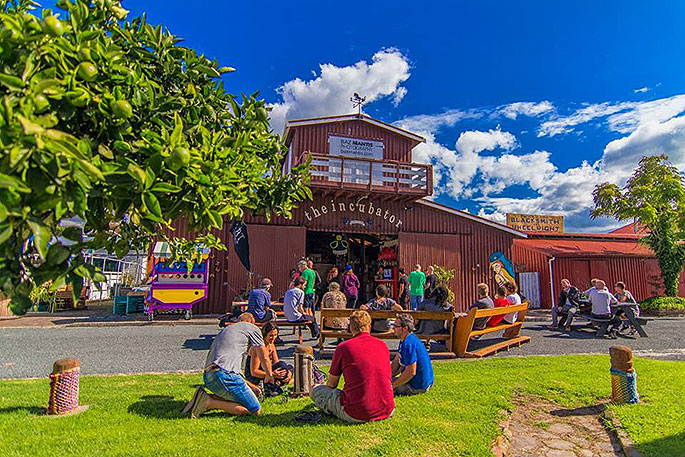 The Incubator
At The Incubator Creative Hub at Tauranga Historic Village, there are many exhibitions, workshops and events happening daily. For more information click here. Exhibition hours are 10am – 2.30pm.
What else is on today?
A COURSE IN MIRACLES
A powerful transformational interfaith teaching to find inner peace. Stuck in past grievances and resentments? Get over it! Free Internet forgiveness workshop. https://jenniferhadley.com/how-get-over-it. Text02102742502
---
Advent procession carol service
St Peter's Anglican Church, Victoria Rd, Mt Maunganui. 7pm. Traditional Advent service. Music by Palestrina, Stanford, Scriven, Ives, Archer, McKie; sung by the Chancel Choir.
---
Archery At Graham Park
Interested in Archery as a sport? Check out our website & Facebook for courses, range times & how to join our club.
---
Bible Seminar
1:45pm Greerton Senior Citizens Hall, Maitland St, Greerton. Title: The Kingdom of God-What it means for you Interactive, Q & A. All welcome. Mary 5735537.
---
Carlton Gallery Exhibition
Featuring Artrio - an exhibition by 3 artists at The Arts Junction, 36 Main Rd, Katikati. All welcome.
---
Croquet
At Tauranga Domain, Cameron Rd, Sun, Tues, Fri, 12:45 for 1pm start. Beginners welcome. Ph Peter 571 0633
---
Enjoy Travel
Safe travel & home-hosting NZ & worldwide. Melbourne, Noumea 2021. Meetings twice-monthly. friendshipforce.org.nz or Barbara 027 315 1136, Jonathan 572 2091
---
Golf Croquet
At Mt Maunganui, 45 Kawaka St. beside Blake Park. Tue, Thur, Sun. 9:15am for 9:30 start. Visitors, new players welcome. Ph Nev 07 575 5121
---
INVITATION TO MEDITATE
Follow your own meditation practice with Quaker Friends during an hour of silence.10am-12 in hall behind Brain Watkins House, corner Cameron/Elizabeth Roads. Refreshments. Text 02102742502
---
Kaimai Canoe Club
Meet other white water kayakers, practise skills at Baywave, kayak the Wairoa release. Ph Joe 021 156 3472
---
Last Legs
An hilarious comedy. Outside happy hour the seniors indulge in greed, jealousy, love, lust plus their share of gossip, backstabbing, scandal. 20 Nov - 5 Dec
---
Maketu Market
Every 3rd and 5th Sunday. Set up from 7am at Maketu Village Green. Phone Maureen 0212671685 or Lyn 021882059.
---
Nick Newman concert
Original songs by Nick Newman, with a backing band of Cello, Percussion and Piano.29th Nov 7.00pm, Jam Factory, Historic Village, 17th Ave. Book@ www.theincubator.co.nz. Ph 075713232.
---
Ninja Knits Knitting Group
Social knitting group, beginners welcome, sometimes we yarnbomb. 1st Sunday of month, 9:30am-12pm, The Incubator, Historic Village. info@www.theincubator.co.nz. Ph 07 571 3232
---
Oropi Sunday Xmas Market
The last, and biggest market of the year! A fabulous opportunity to grab a bargain, come enjoy your Christmas shopping experience! 1295 Oropi Road
---
Pahoia Market
29th November -10am to 2pm, Pahoia School Hall, Esdaile Road. Xmas shopping - crafts, carboot, plants and produce, food and drinks. Email: pahoiamarkets@gmail.com
---
QUAKERS
invite you to explore your spiritual journey. Silent worship, refreshments, conversation. 10am N W cnr Cameron Road Elizabeth Street. All welcome. Ph 5433101. www.quakers.nz
---
Radio Controlled Model Yachts
Sun & Thurs 1:30-4pm. Pond behind 22 Montego Dr, Papamoa, sailing Electron radio controlled yachts for fun. Adult beginners welcome. Graham 572 5419
---
Taize at St. Georges
Join us for a contemplative service based on the music of the Taiz Community, and refreshments after. 7pm, 1 Church Street, Gate Pa. www.stgeorgesgatepa.com
---
Te Puke Country MusicClub
Special Guest Jody Vaughn Invited Singers 3pm - 6pm At Te Puke Citizen + RSA Club When: Sunday 29th November Contact: 5738255