The Mount Maunganui Hot Pools have the perfect way to unwind after an active day playing in the ocean and exploring the bush and hills around the Bay of Plenty.
Every Sunday evening, the only hot ocean water complex in the world, located at the base of the majestic Mauao provides a relaxing environment while playing host to live musicians with the popular 'Soak 'N Sound' events.
Melissa Cox will be performing this evening, Sunday December 27. Described as Celtic and world-infused folk rock, Melissa is a looping artist similar to Sarah McLachlan, Tori Amos, Sinead O'Connor, The Cranberries and Loreena McKennitt.
Melissa has released a new album, her eleventh, this month titled 'Maiden. Mother. Broken.'
Sing Out Magazine's states "...a sophisticated, highly arranged approach to roots music...Cox sounds like a cross between Jefferson Airplane's Grace Slick and Loreena McKennitt."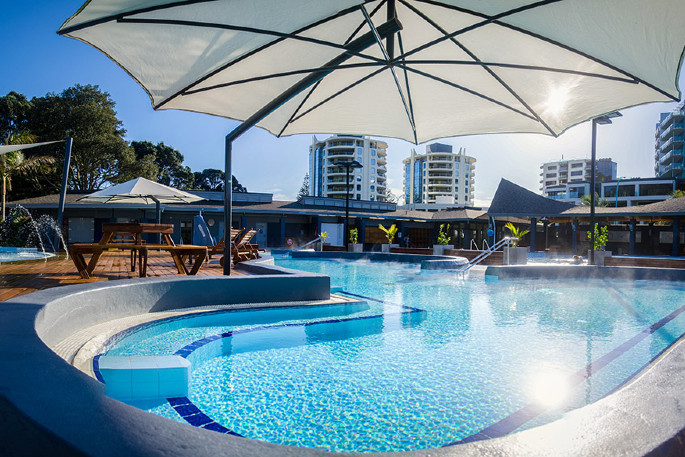 The Mount Hot Pools.
The 'Soak 'N Sound' Sunday events take place from 7pm – 8.30pm every Sunday from December 20 to January 24.
Les Robinson will be performing on January 3, followed by Tim Armstrong on January 10, Brendan McCarthy on January 17 and Camila Lenhart on January 24.
In 2019, the Mount Hot Pools won another Trip Advisor Certificate of Excellence following on from being the annual recipients of a Trip Advisor award since 2011.
For more information about the Mount Hot Pool's Soak n Sounds visit: www.mounthotpools.co.nz