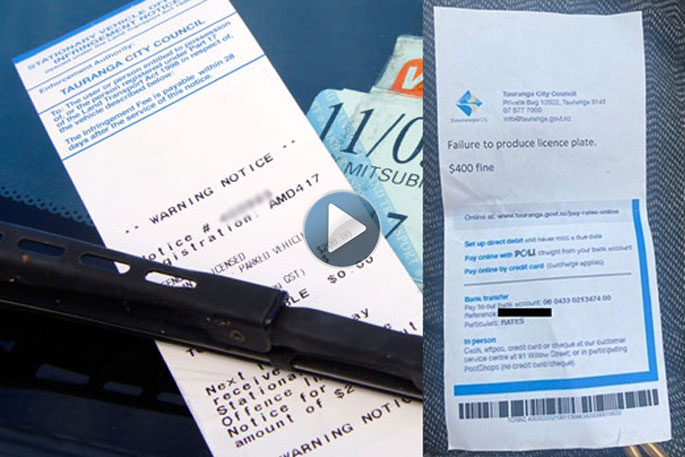 Click the image above to watch the video
Tauranga City Council are urging people to think twice before paying parking tickets online.
SunLive took to the streets to find out if people would be able to tell the difference between the real tickets and the fake tickets.
Watch the video above to find out more.