Normally I write about new music, but a bunch of old music has unexpectedly appeared this week...
Before that though, a quick reminder that the National Jazz Festival is nearly upon us. In fact the first show happens exactly two weeks after this paper is published, on Thursday, April 1.
After cutting the Thursday night opening concert from the schedule for a couple of years, it's great to have it back. It's the night before out-of-town visitors arrive for the weekend and always serves as a great local warm-up. This year the New Zealand Army Band are playing - an impressive ensemble who always put on an entertaining show.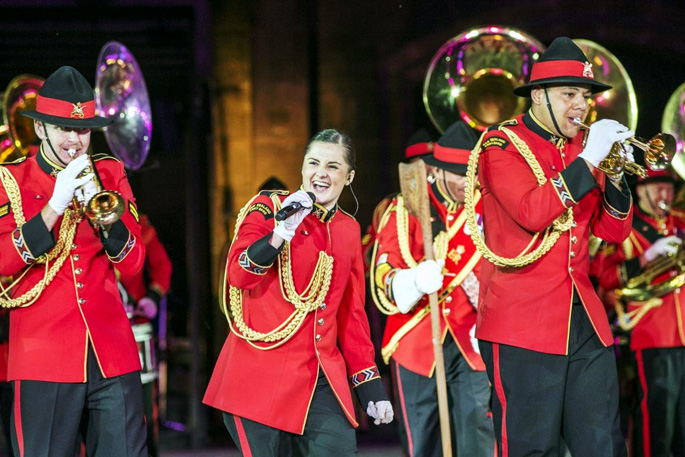 New Zealand Army Band
But, actually, there's one thing happening even before that: the National Youth Jazz Competition, now in its 43rd year. If you've never been tempted to check out the Youth Comps, I'd recommend you consider it.
The players from around the country are extraordinary, and what with all the bad press that youth generally attract just for being youth, it's both reassuring and oddly life-affirming to see so many dedicated, talented young people.
The competition runs on the Wednesday and Thursday before Easter at Baycourt, kicking off at 8:30am each morning. There'll also be a jam session down at My Place on the Wednesday night from 6pm, which has the potential to be amazing. The actual prize-giving happens back at Baycourt on Thursday night before the Army Band show.
Historic Village
Another difference this year is that the Historic Village will be running on Good Friday with a really top line-up of bands, including Tauranga's own Big Band, Miho's Jazz Orchestra, Rodger Fox Funkbone, and the Hipstamatics.
There'll be all sorts of stalls and other attractions, from 11am-5pm, and tickets are $15 (pre-sale) or $20 at the gate.
Okay, enough jazz. A bunch of old music has emerged in the past week - music never originally intended for public consumption.
The more official release is Bob Dylan - 1970. This spans the period between Nashville Skyline (1969) and Self Portrait (1971) and is possibly the least essential set of Dylan reissues so far. A lot of it comes from a loose session with George Harrison which is largely just two friends hanging out (they wrote If Not For You together), trying to remember songs. Bob has a crack at Yesterday; it's not great.
The songs here are relaxed and often incomplete, but it's genial and friendly and reasonably entertaining. Just some guys having fun.
The Rolling Stones
Then there's The Rolling Stones. Last week, 50 unreleased Rolling Stones songs stretching back to the 1960s appeared online. No one seems to know where they came from.
The three-CD collection goes by the name 'Fully Finished Studio Outtakes', and includes material with founder Brian Jones in the 60s, tracks with Mick Taylor in the 70s, and music recorded with Ronnie Wood. There are outtakes from Exile On Main Street, Goats Head Soup, It's Only Rock And Roll, Black And Blue, Some Girls, and no fewer than 10 songs from 1983's Undercover album. The audio quality is extremely good, suggesting the songs were ready to be released.
There are three current theories: firstly, that it was a hacker attack on some online stash of Stones material; secondly, it was a leak of some sort by an insider; thirdly, it could be some sort of pre-emptive release by the rights-holders of these songs in an effort to extend copyright of what were formerly unreleased bootlegs.
Whatever the truth, it's an amazing collection (it's all over the internet, from YouTube onwards).
One of the many legendary rarities is a version of It's Only Rock 'N' Roll, featuring David Bowie and Ronnie Wood before he joined the band. Both Wood and Bowie were cut from the final version. There is also Curtis Meets Monkey, a 1969 song featuring Ry Cooder on lead guitar, and songs that are brand new to even veteran "Stonesologists".
This mystery may well have been solved by the time you read this. Whatever the truth, it's great to hear a bunch of new Stones songs, even if rather belatedly.