Okay. Last column before the Jazz Festival arrives. It's quite exciting...
There is a veritable deluge of music about to flood the town, with more details being announced every day. That's Part One this week; the Film Society has just started its new season – that's Part Two.
The latest jazz festival reveal is the Downtown Carnival line-up. This is, for many, the centrepiece of the festival. It is accessible by a mere gold coin donation, making it open to literally everyone, and is a wonderful opportunity to hang out downtown by the water, either blowing your entire budget on food and drink or spending nothing and just enjoying the music.
There will be five stages - three along The Strand, one in Wharf Street and one in Red Square - and around 30 bands. Mandy Ryan, the festival's general manager, reckons the big story this year is how Covid has brought so many musicians home. "It's exciting to see so many jazz musicians back in the NZ scene and playing at the National Jazz Festival," she says.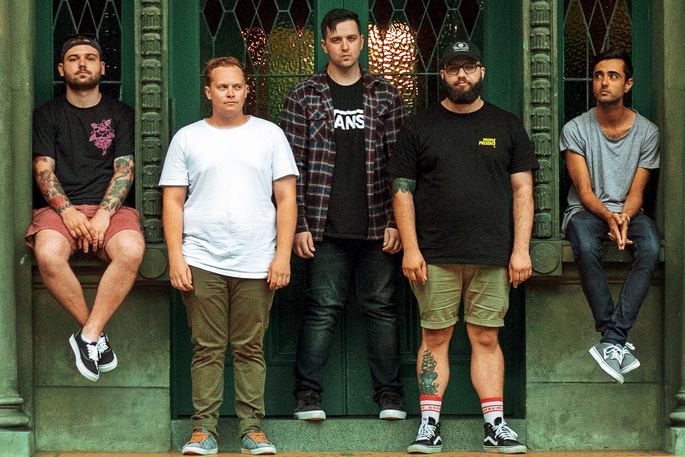 Spiral.
As an example she cites Spiral - a great groove band from Auckland who this year will have their original line-up playing, as founder members Joel Vinson and Steve Harvie are back in the country after living overseas.
Returnees
A number of artists are new to the festival after returning from stints abroad. Mandy says: "London-based Bridget Walsh is performing with Jess Hix as 10:32, playing booty-shaking neo-soul and exploring elements of jazz, hip-hop, and drum and bass. They're really pushing the jazz envelope."
Then there's the Mandy Meadows Band. Mandy is another returnee from England now living in Tauranga. She is an accomplished jazz, cabaret and pop singer with five years' experience in London performing in luxury hotels as well as throughout Europe (including at Ronnie Scott's!).
The Carnival runs on Saturday and Sunday from midday-6pm. Of the many, many bands, you might like to check out some of the following: Caitriona Fallon, Holy Pocket, Superhero Second Line, Kokomo, Lewis McCallum, The Torch Songs Band, Afrolites, and old favourites from Wellington Shaken Not Stirred. The good news is that the festival website has been updated and there are descriptions of each act. Find it all at: www.jazz.org.nz
Okay. That's a whole bunch of music. On to the Tauranga Film Society, who officially kicked off their 2021 programme last week with Lebanese film The Insult.
But, fear not. Missing the first film of the season matters little, as you can join the society at any time and you don't pay for films already shown. The society meets every second Tuesday at the Rialto Cinema, for a selection of films that include world cinema, classics, documentaries and much more.
Not Netflix
I spoke with indefatigable committee member Neale Blaymires, who said: "Tauranga Film Society is the antidote to Netflix. Video-hire stores have gone the way of the dinosaur, and anyone who signed up to Netflix soon discovered their range of films is highly disappointing.
"Plus, trying to watch a film online while interrupted by all the distractions of the family home is like snacking from a buffet, rather than sitting down to a satisfying three-course meal.
"So do yourself a favour and check out Tauranga Film Society, where you can enjoy films not to be found on Netflix, and on a giant screen with surround sound. It's also a good excuse to get out of the house."
As to picks from the current line-up? President Michael O'Brien has a few: "I am particularly looking forward to A Matter of Life and Death, which gets rediscovered by each new generation of film goers.
"Sweet Country by Warwick Thornton, the director of Samson and Delilah, is promising and looks to be similar to The Chant of Jimmy Blacksmith, which was one of the highlights of last year's season.
"I am also looking forward to Louis Malle's debut film Elevator to the Gallows, which was one of the early films of the French New Wave, and Z by Costa-Gavras, which is very famous but I have never seen."
Find full details at: www.nzfilmsociety.org.nz/tauranga.html