Tauranga City Council is calling for residents' views on how the city's future councillors are elected.
Under the Local Electoral Act, councils must review their representation arrangements at least every six years.
Commission Chair Anne Tolley says the time is right for the Tauranga community to help shape how democracy is restored to the city.
"Our current representation arrangements have been in place since 2010," Anne says.
"We need to ensure we're prepared for the next local election with a model that provides fair and effective representation for all individuals and communities."
The council is currently seeking community feedback through an online survey which runs until August 13.
It asks for residents' preferences from the following four broad options for electing council representatives:
-Mixed model (wards and at large) with 10 councillors
-Two wards model with 10 councillors
-Seven wards model with 12 councillors
-Single member wards model with 12 councillors
Democracy services manager Coral Hair says although the issue is complex, the survey aims to keep things simple.
"To begin with, we are looking to understand people's views on how many councillors Tauranga needs and whether our residents want to vote based on wards or a mixture of wards and at large (city-wide)," she says.
"We are also asking for views about the boundaries of wards, and if there is interest in establishing community boards in our city."
The commissioners will consider the preferences expressed by the community before developing their formal proposal, which will then be open for public submission.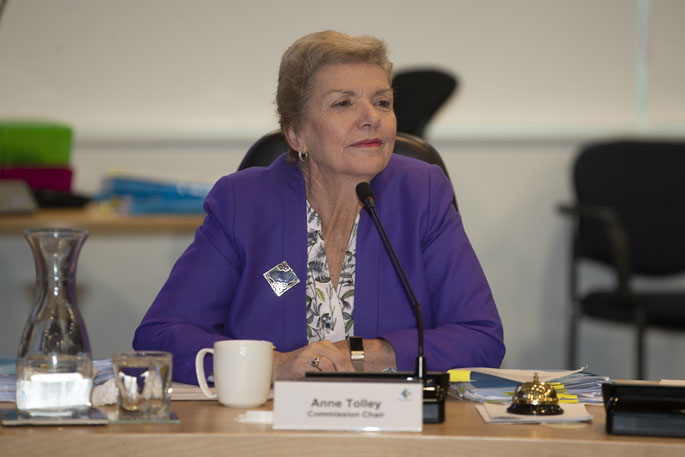 Commission chair Anne Tolley, Photo: John Borren/SunLive,
"What our communities say now will have an impact on how they are represented in future," Anne says.
"We encourage all residents to take a few minutes to share their views."
Community information sessions will be held at Greerton Library, Papamoa Library and the council's Willow Street premises.
For more information, visit www.tauranga.govt.nz/representation