Good morning and welcome to Saturday. Ko te ra tenei i hanga e te Ariki. Ka koa tatou, ka koa hoki ki reira.
MetService are forecasting a day that is fine at first, then becoming cloudy towards the evening and possibly drizzly. There will be light winds, the northerlies developing from the afternoon.
It's a three-clothing-layer day with an expected high of 17 degrees, and an overnight low of 13 degrees. Low tide is at 10.59am and high tide at 5.28pm. Sunset is at 7.22pm.
What's on today?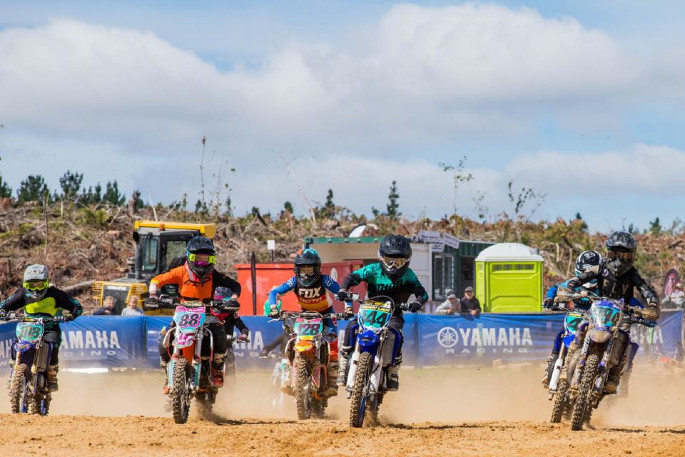 The Tauranga Motorcycle Club are holding their Round 1 event today at TECT park, from 7am – 3.30pm.
Come along and see 'Sanaa na ufundi' - an exhibition by St. Constantine International School in Tanzania. Open from 10am – 2pm at The Incubator Creative Hub, the exhibition is a display of cultural portraits, cubism, Tanzanian wildlife as well as crafts and products made by the students.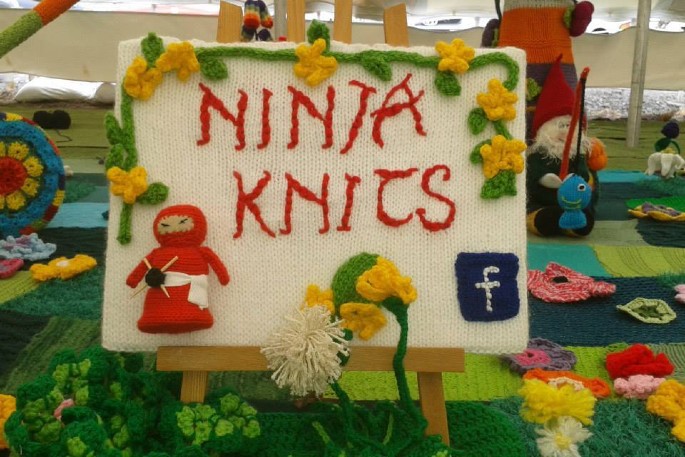 The Ninja Knits are meeting at The Incubator in The Tauranga Historic Village on 17th Ave from 9.30am – 12pm. The Ninja Knits are a 'social collective of mad yarn bombers, sultry stitchery, happy hookers and arty nutters. We share yarns, both woolly and tall, laugh heaps, swap patterns, show off our latest projects and have found there is nothing a good needling won't fix'. Tea and coffee provided and all are welcome.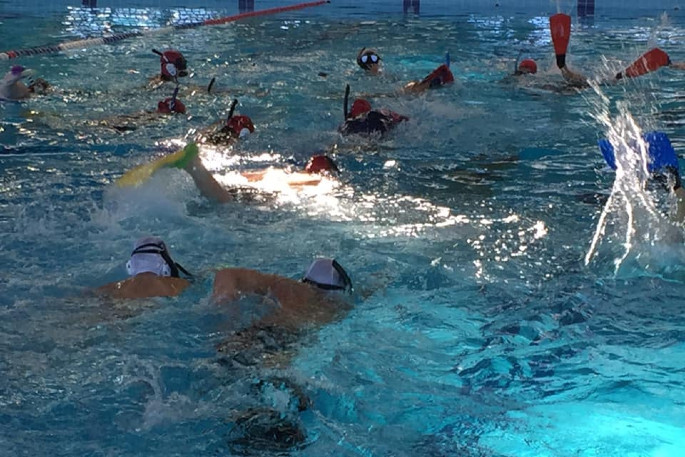 Come along and have a go at underwater hockey! Every Sunday in October and November from 5pm – 6.15pm at the Baywave lane pool, the Tauranga Underwater Hockey Club will be running 'Have a Go' sessions. The first three sessions are free, you just need to pay for pool entry. All gear is supplied, but please bring your own snorkel if possible. For more information click here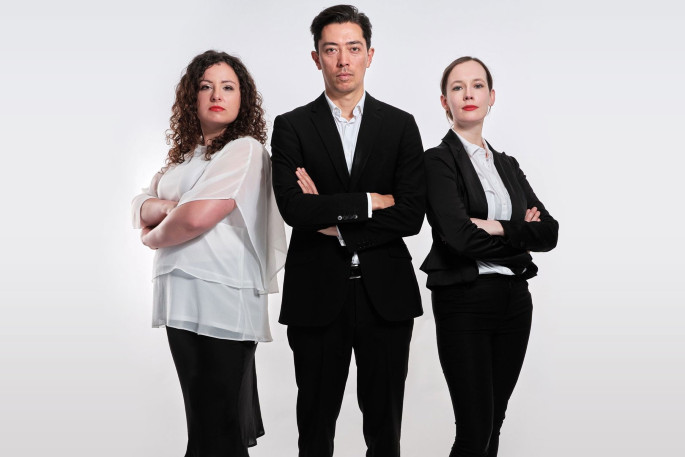 The CMNZ Ghost Trio are performing at X Space, Baycourt from 4pm – 5.30pm. Named for Beethoven's famous work for piano trio, Ghost Trio is made up of Monique Lapins (violin), Ken Ichinose (cello), and Gabriela Glapska (piano). The group was founded in mid-2019 as one of Gabriela's PhD recital projects. The programme includes HAYDN | Piano Trio in G major, Hob. XV:41, Josiah CARR | time and glue, FAURÉ | Piano Trio in D minor, Op 120, and DVOŘÁK | Piano Trio No 3 in F minor, Op 65.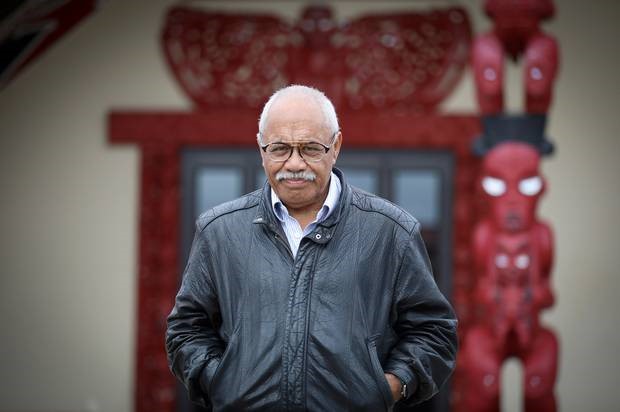 Tauranga Historical Society are holding a talk at 2pm at the Brian Watkins House in Cameron Road. Guest speaker is Buddy Mikaere who will be talking about the history of Tauranga, in particular the story of Pukehinahina - Gate Pa. Come and learn about what is happening with both the Pukehinahina and Te Ranga site upgrades.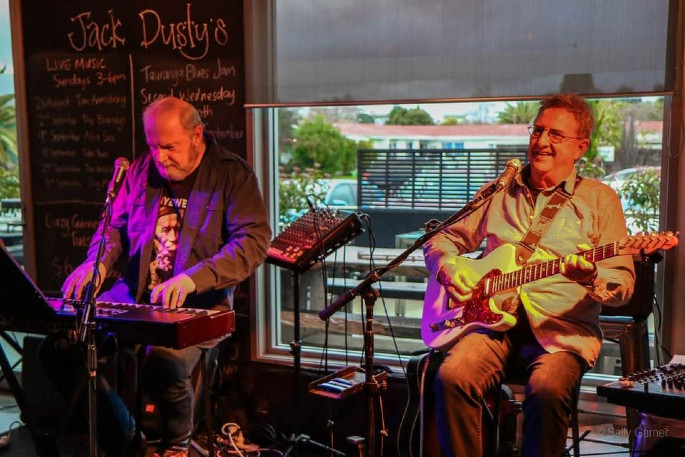 The Blarneys are playing from 3pm – 6pm today at Jack Dusty's Ale House. Andy Craw and Chris Gunn will be performing a mixture of blues, Irish and favourite covers. There is no cover charge.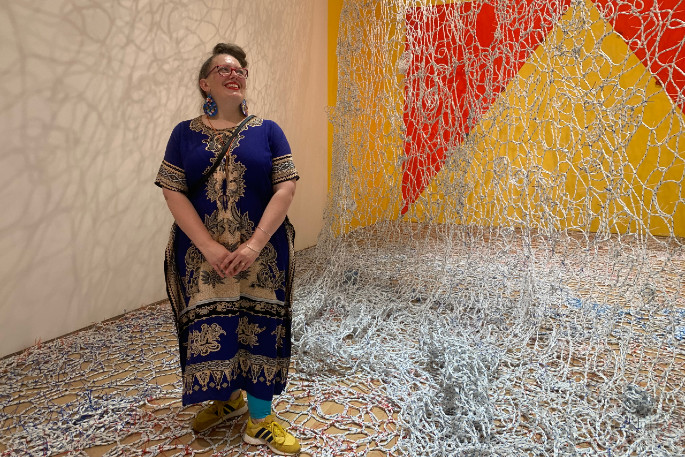 Tauranga Art Gallery is open from 10am – 4pm, with the final exhibition of The Unseen, an art-sci exhibition making the unseen marine world visible. Artist and researcher Gabby O'Connor worked with communities and school children to explore the risks associated with environmental and climate change, and how this might affect the way we manage New Zealand's marine ecosystems. The resulting collaborative artwork involved 1,600 schoolchildren, as well as their whānau and communities - and 12km of rope. Click here for more
For more events visit My Tauranga.
The Elms | Te Papa Tauranga in Mission St is open from 10am - 4pm. Come and view the Mission House and gardens. For more information click here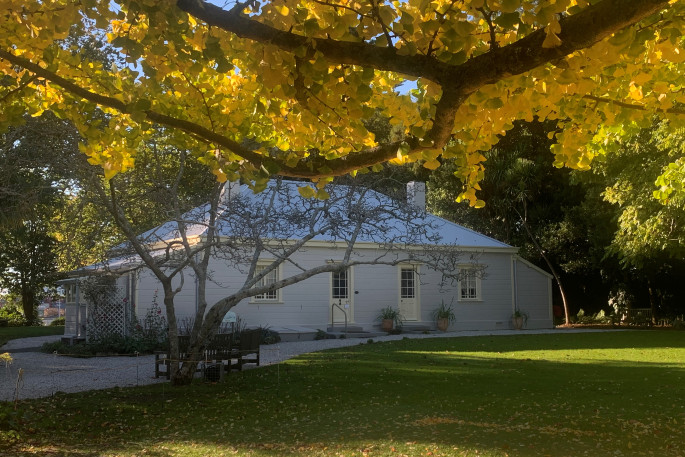 The Mission House at The Elms | Te Papa Tauranga. Photo: Rosalie Liddle Crawford.
Take a walk through Tauranga Art Gallery and view the many exhibitions on display there this week. The gallery, in Willow St, is open from 10am - 4pm.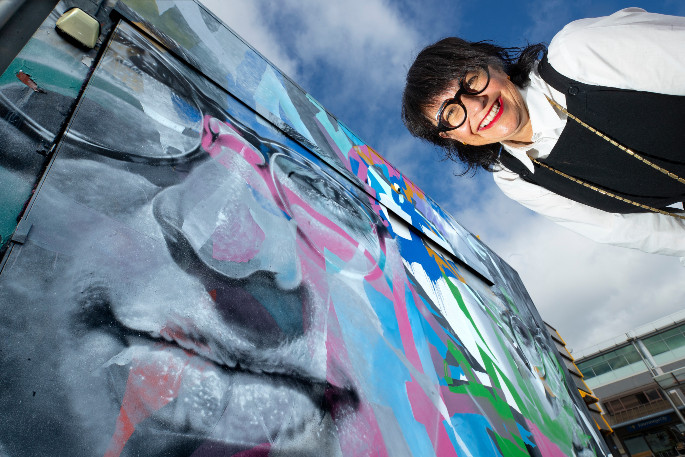 Love public art? CITY ART WALK TAURANGA app is a free to download walking tour of 20 public artworks in Tauranga's city centre. For more information click here
Enjoy workshops at ReMaker, with the community of makers, located at Our Place in Willow St. Click here for more information.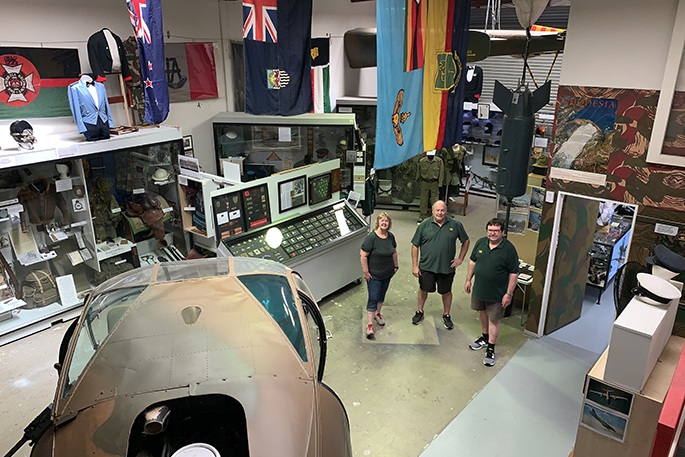 Diana Bomford, Tony Fraser and Hugh Bomford at the Lion and Tusk Museum at Mount Maunganui. Photo: Daniel Hines.
Have you been to the Lion and Tusk Museum yet? It's open today from 10am - 3pm at Unit 4, 14 Portside Dr, Mount Maunganui. Come and see a massive display of Rhodesian military history records and exhibits of uniforms, medals and equipment. Opening hours are 10am – 3pm Thursday to Sunday. For more information click here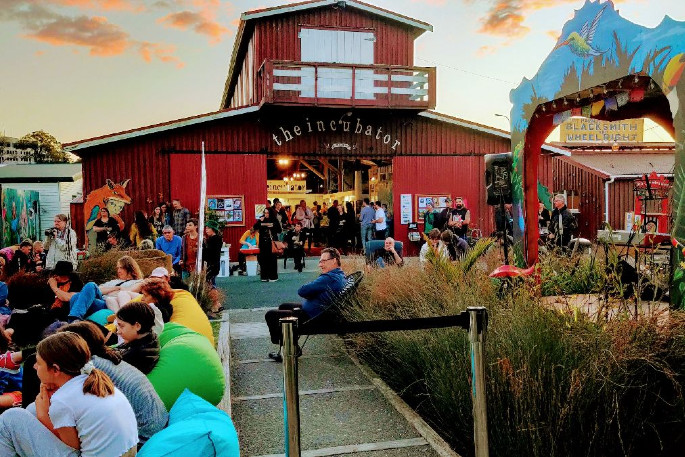 The Incubator. Photo: Supplied.
At The Incubator Creative Hub at Tauranga Historic Village, there are many exhibitions, workshops and events happening daily. For more information click here. Exhibition hours are 10am – 2.30pm.
** Please note that all events are subject to change due to COVID-19, contact the organisers directly**
Art on the Strand
Original art for sale. Weather and COVID conditions permitting. 9am-4pm. The Strand, Tauranga. Tauranga Society of Artists
---
Croquet
at Tauranga Domain, Cameron Rd. Tuesdays, Fridays & Sundays. 12:45 for 1pm start. Beginners welcome. Ph Peter 571 0633
---
Maketu Market
Every 3rd and 5th Sunday. Setup from 7am at Maketu Village Green. $10 per stall. Contact Maureen 021 267 1685
---
Papamoa Farmers Market
58 Ashley Place, Papamoa 8:30am-12pm. Live music, food trucks, vegetables, coffee, seedlings, playground, fresh meat & seafood
---
Pāpāmoa Hills Māori History
Join our walking group to learn the Mori history of the Bay of Plenty coastline. Contact us at info@traveled.co.nz for more information
---
Petanque
BOP Petanque Club, Tawa St, Mt Maunganui. Everyone welcome. Club days Tuesday, Thursday, Saturday and Sunday. Info Ph Bruce 022 309 9143
---
Public Range Day
NZDA public range day - Last Sunday of each month. 300m rifle range at the TECT Park, open from 9am to approx. 3pm. $20/shooter
---
Quakers
Warm welcome to share your spiritual journey with group of friendly people. Tea, coffee, thoughtful conversation, silence and companionship. 10am-12pm. Cnr Cameron and Elizabeth. Ph 543 3101
---
Radio Controlled Model Yachts
Sundays & Thursdays 1-3:30pm. Pond behind 22 Montego Drive Papamoa, sailing "Electron" Radio Controlled Yachts for fun. Adult beginners welcome. Graham 572 5419