Get them off the couch this summer is the message that the Bay Venues team is keen to get out to parents and caregivers.
Picture this, it's now January - the kids have just spent the past two weeks hyped up on sugar, presents and festivities and are driving you bonkers. You tell them to go outside and play but they just end up fighting or sneaking back inside to any electronic device they can find.
"If this sounds like your holidays, then we have a range of fun and affordable activities will get them active, off the couch and out of your hair," says a Bay Venues spokesperson.
Your local community pool is a great place to head to during the holidays. With entry prices starting at $2.50 for school children – a trip won't break the bank and it'll wear the kids out.
Greerton Aquatic & Leisure Centre and Otumoetai Pool are perfect for all weather. Memorial Pool is now open for you so soak up that sunshine without any pesky sand.
At Baywave the wave pool will run every 30 minutes from 11am to 5pm and the Aqua Play Station will be open from 9am to 6pm – both are free with entry. The Baywave hydro slide is $5.60 per person and will be open from 10.15am to 4.45pm.
"And don't forget the Children's Pool with slide and fun water jets at the Mount Hot Pools," says a Bay Venues spokesperson.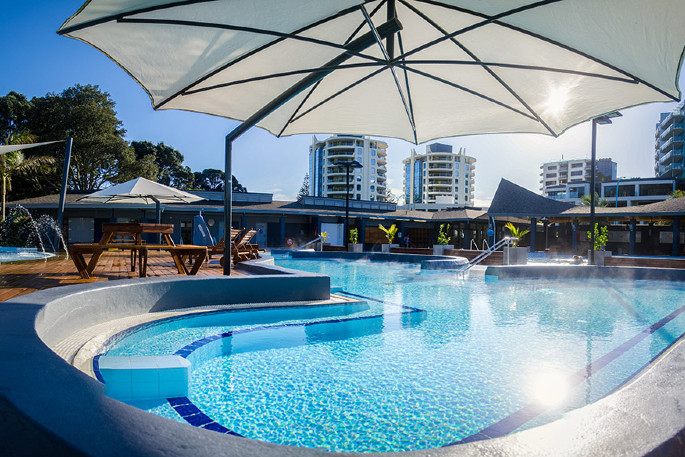 Mount Hot Pools. Photo: Supplied.
The Mount Hot Pools staff are also cooling down their pools in summer and bringing in local musicians on Sunday evenings for their annual Soak'n Sounds.
Keep your Bayswimmer's skills progressing these school holidays with 15 minute, one on one school holiday lessons run by BaySwim at Baywave.
"Your child will fast track their water safety skills then practise them out on the lovely beaches we have."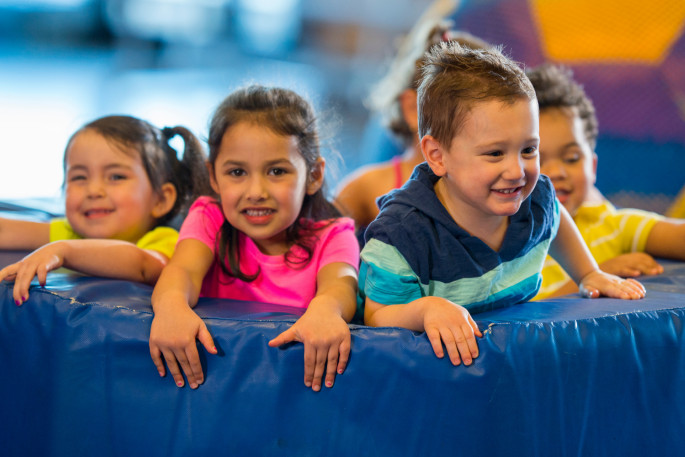 Tumble Time. Photo: Bay Venues.
Later in January at Trustpower Baypark any child up to the age of 13 can enjoy Tumble Time . For the older kids there'll be sports equipment, obstacle courses and gymnastic apparatus set up. It's only $5.50 per child and no bookings are required.
Have you heard of Hungerball? Not to be confused with the Hunger Games, although it did inspire its design. Hungerball involves soccer, hockey and other ball games played in the coolest inflatable six-sided arena, where each player blocks their goals as well as attacks.
BayActive are bringing Hungerball to Trustpower Arena on Monday, January 24. Tickets are on sale now for $10 per child.
Looking for a full day, drop and run Holiday Programme?
BayActive in partnership with WaiBOP and Tauranga City Basketball have sports-themed programmes that run from 9am until 3pm. You can drop off the kids and head to work while they have some sporty fun.
Looking for activities to entertain the teens?
Drop them at BayStation for some adrenaline pumping fun. You can book them and their mates into one or more of four different activities. They can live-out their Tokyo Drift dreams on the Drift Trikes, burn off energy on the paintball and laser tag course or re-live America's Cup glory with the land sailing Blokarts.